James Butler, 3rd Earl of Ormonde
Sources yet to be consulted: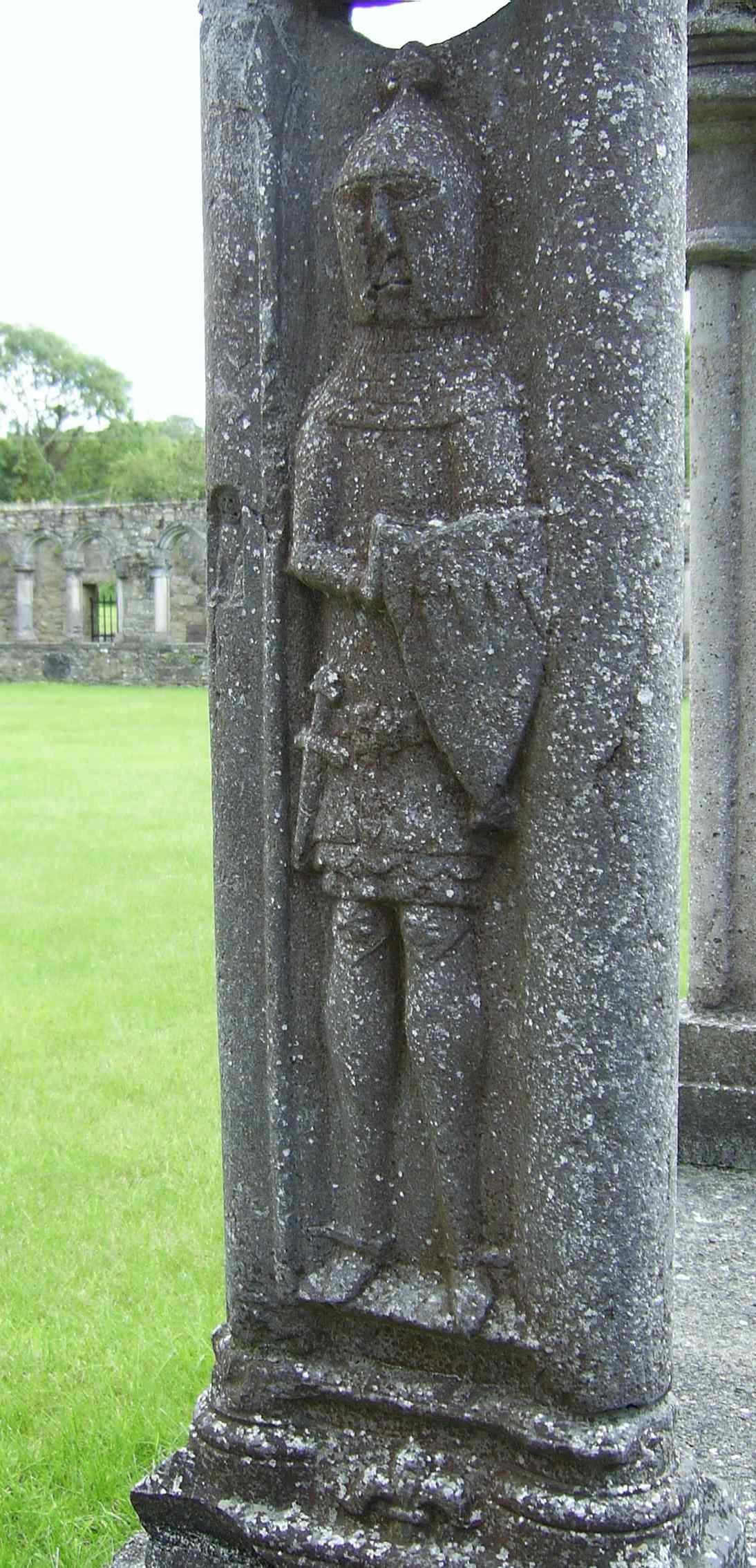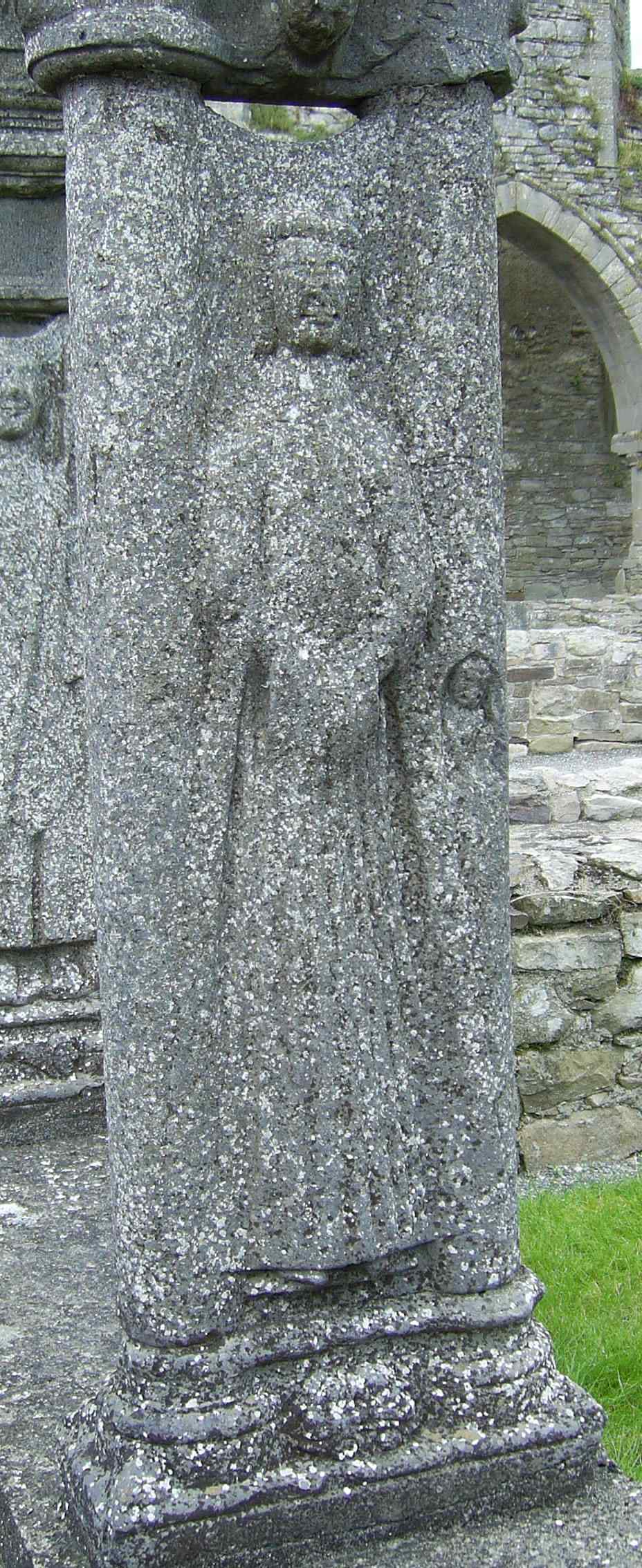 Figures of (left) a Butler lord, and (right) his Fitzgerald wife,
at
Jerpoint Abbey
(and
here
and
here
), nr Thomastown, Co.Kilkenny.
These are dated c.1400, so must be the 3rd Earl of Ormonde and his 2nd wife (rather than
Edmund le Botiller and Joan Fitzgerald
).
Photos 2007.
(Left) See
full size
and
other shot
.
(Right) See
full size
.
James Butler, 3rd Earl of Ormonde
(see
here
and
here
),
built
Gowran Castle
, Gowran, Co.Kilkenny, 1385,
mar 1stly, pre-1386, to
Anne Welles
,
Lord Lieutenant
of Ireland 1391-3,
purchased
Kilkenny Castle
1391 from
Sir Hugh le Despenser
,
mar 2ndly, 1399, to
Katherine FitzGerald
,
died 1405, bur Gowran, Co.Kilkenny,
had issue by 1st wife:
James Butler, 4th Earl of Ormonde, born 1392, Lord-Lieutenant of Ireland 1420-3, had issue:

James Butler, 5th Earl of Ormonde, Lord-Lieutenant of Ireland 1453.

John Butler, 6th Earl of Ormonde, had illegitimate issue:

James Butler, "Black James",
skirmish with 8th Earl of Kildare 1492.

Thomas Butler, 7th Earl of Ormonde, died 1515, had issue:

Margaret Butler,
mar Sir William Bullen and had issue [grandparents of Anne Boleyn].
The Earldom of Ormonde was granted to this line during the brief period of favour of Anne Boleyn. After her fall it returned to the male-line Butler family.




Sir Richard Butler (see here), had issue:

Sir Edmund Butler of Polestown, Co.Kilkenny (see here), had issue: