Michael Sheehy
Michael Sheehy
,
Michael Henry Sheehy, born 2 Feb 1874, Co.Limerick,
living at Shannongrove with mother in 1901 census, "farmer", unmarried,
"H. Sheehy" is listed as grandson of
John Cussen
at his funeral 1902,
mar 11 Oct 1911, Nicker, Pallas Grean, Co.Limerick, to
Rose O'Kennedy
[Mary Margaret, born 27 Dec 1889, Portnard, Co.Limerick],
Rose was dau of Richard Joseph O'Kennedy, J.P., of Portnard, Co.Limerick, and of Mount Catherine House, Pallas Grean, Co.Limerick (see map),
see her family listed at Mount Catherine in 1911 census,
her brother Sean O'Kennedy was a Sinn Feiner in the War of Independence, and her family home Mount Catherine was burnt by the British in Feb 1921 in reprisal for the Dromkeen Ambush, see [Limerick Leader, 6 Apr 1921],
Mount Catherine was re-built,
Michael and Rose lived Shannongrove House,
he died 1 Mar 1921, age 47 yrs, bur Askeaton,
had issue:

Rose remarried 1926-27 to George Mulvaney and had further issue,
(todo) see mar of Mary M R Sheehy and George Mulvaney, [GROI], 1st qr 1927, Dublin South, vol 2 p 435,
date of marriage meant to be 1946 but must be error for 1926,
she sold Shannongrove House,
as at 1950 she was living Holly Park, Kilcornan, Co.Limerick (a big house, some way S of Pallaskenry, see old map and modern satellite view),
she died c.1981, age c.92 yrs.
---
Mount Catherine House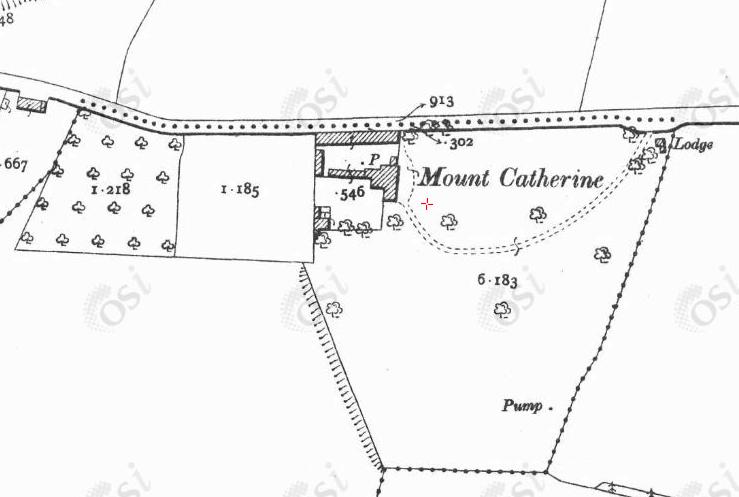 Mount Catherine House on
1887 to 1913 map
.
Burnt in 1921, but re-built.
See modern
satellite view
.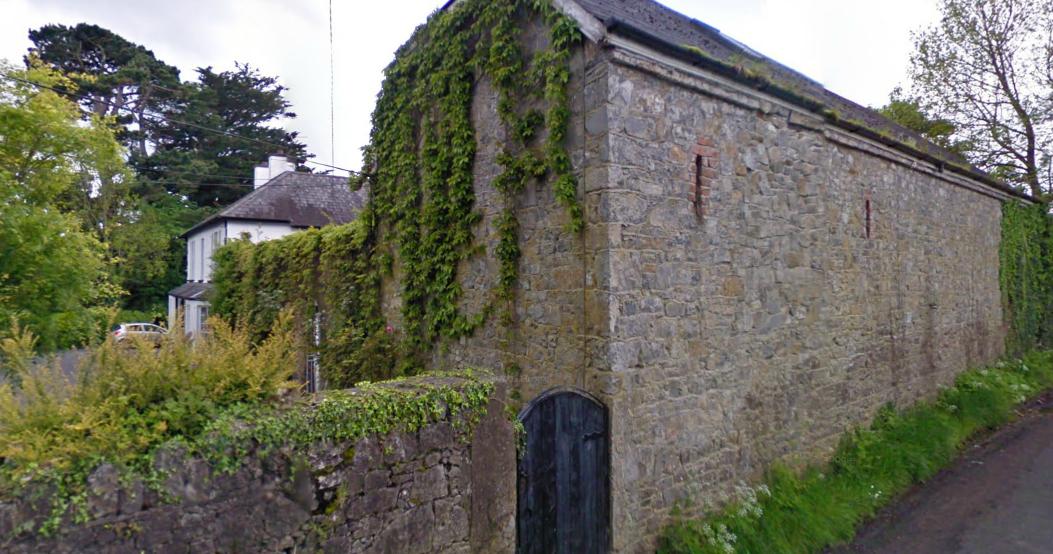 Mount Catherine House.
2009 screenshot from street view.