Sir Edward Fitton, the elder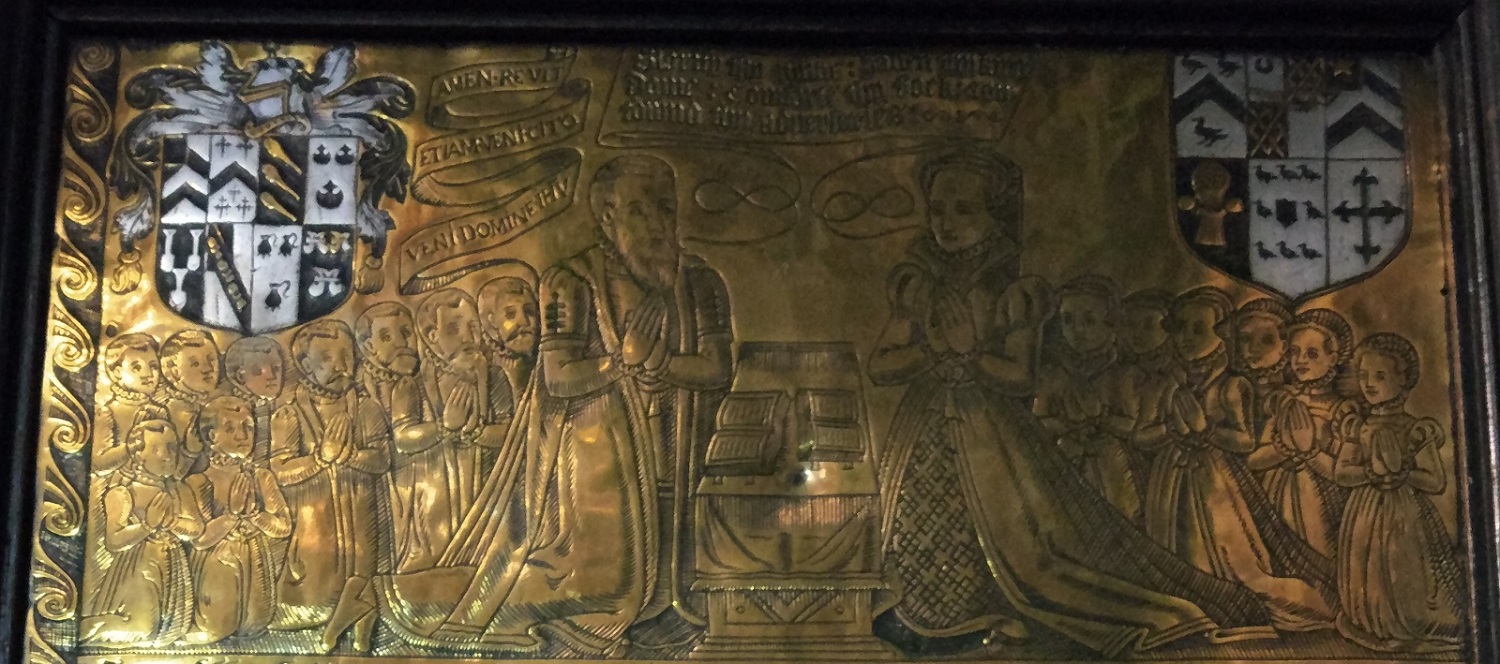 Monument to Sir Edward Fitton, the elder, and his wife
. St. Patrick's Cathedral, Dublin.
Photo 2018.
Sir Edward Fitton, the elder
, (see
here
),
of
Gawsworth Hall
, Cheshire,
born 31 March 1527.
He and his wife were married as children, both age 12.
He mar 19 January 1540 [end of 1539 old style] to Anne Warburton [born 1 May 1527, dau of Sir Peter Warburton, of Arley, Cheshire].
Knighted by Sir Henry Sidney in 1566.

Served the Crown in Ireland, 1569-1579:
Sir Edward was appointed the first
Lord President of Connaught
and Lord President of Thomond on 1 June 1569.
He arrived in Ireland July 1569. Served until 1572.
He fought the native Irish to establish English rule in Connaught and Munster.
Returned to England 1572.
Appointed Vice-Treasurer of Ireland in December 1572.
Returned to Dublin on 25 March 1573.
Anne dies in Ireland, 1574:
She died in Ireland, 9 January 1574, age 46 yrs. At the time this was regarded as the
end
of 1573. The monument in Dublin says "January 1573".
She was buried 18 Jan 1574 in
St. Patrick's Cathedral
, Dublin.
Sir Edward dies in Ireland, 1579:
He died 3 July 1579, from a disease caught during an expedition into
Longford
, age 52 yrs.
He was buried on 21 September 1579 with his wife in
St. Patrick's Cathedral
, Dublin.
Sir Edward and Anne had issue:
Sir Edward Fitton, the younger, born c.1548.
---
Warburton of Arley, Cheshire:

Piers Warburton built the first house at Arley in 1469.
The current Arley Hall is a 19th century building that completely replaced earlier buildings.