Sir Thomas Plunkett, of Dunsoghly
Official spelling (Ordnance Survey, Townlands Index) is "Dunsoghly".
Sources yet to be consulted: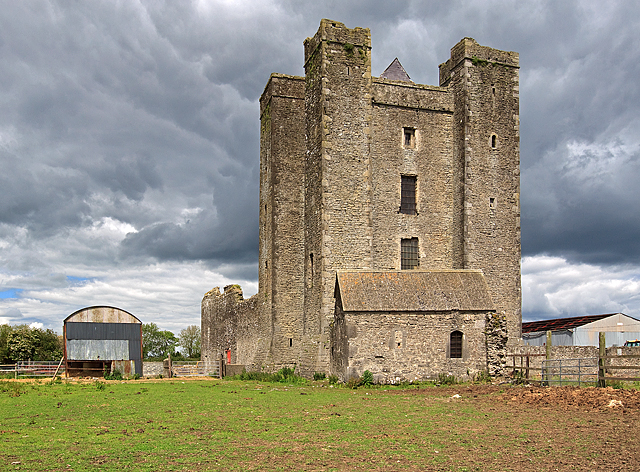 Dunsoghly Castle and chapel (small building in front).
Photo 2011 by Mike Searle. From
here
. Creative Commons.
Sir Thomas Plunkett
, Chief Justice,
built Dunsoghly Castle [pron. "Dunsokly"], SW of St.Margaret's, N Co.Dublin, c.1470.
Ancestor of Plunkett of Dunsoghly.
Dunsoghly Castle survives today.
It has the only surviving original 15th century wooden roof timbers in Ireland.
Entrance is from S side. It is surrounded by a working farm and is not open to public.
For appointment ring
Office of Public Works
.
See
[Irish Country Houses]
,
[Harbison, 1998]
,
[O'Brien and Guinness, 1994]
,
[Pritchard and Blake, 1993]
,
[Archer, 1975]
.
Location of Dunsoghly Castle.
Small chapel is just to S of the tall castle.
Click to toggle map/satellite view. Click to zoom in/out. Drag to move.
From
Google Maps
.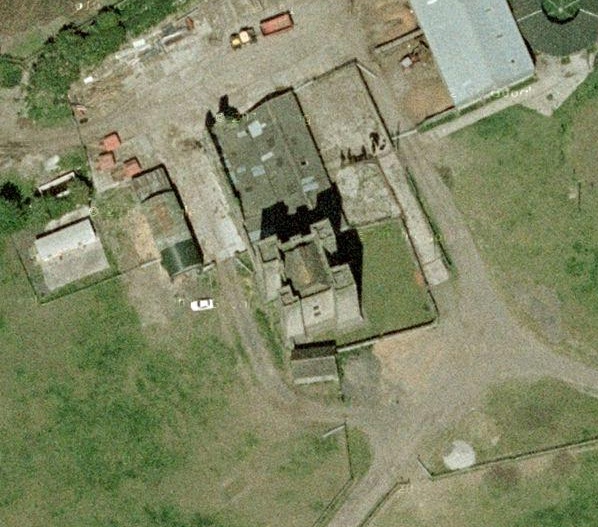 Dunsoghly Castle (and chapel to S).
Close-up of above.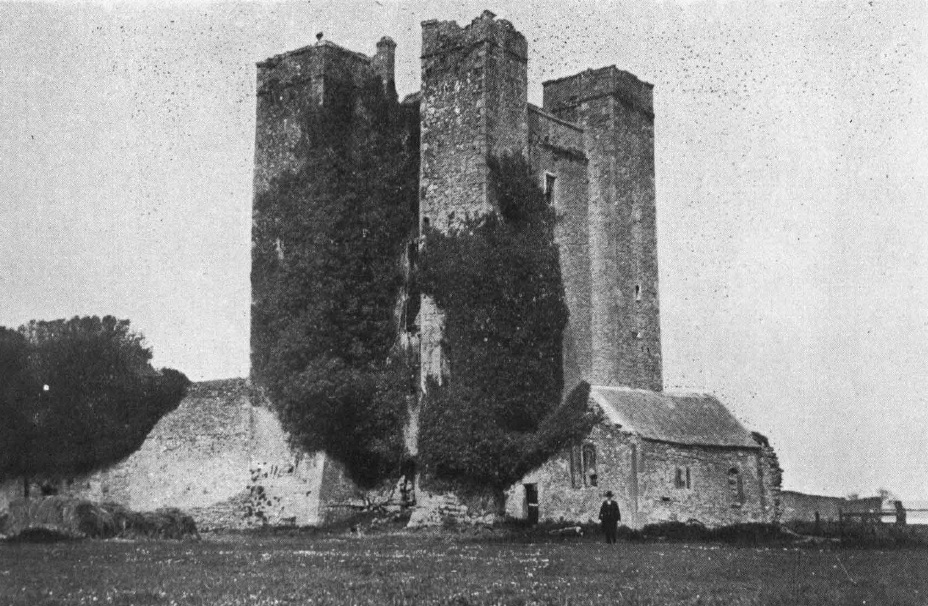 Dunsoghly Castle and chapel.
From [Ball, vol.6, 1920].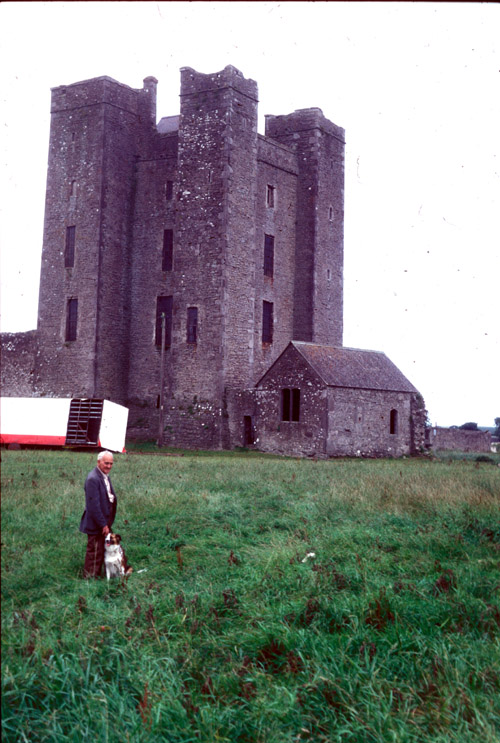 Dunsoghly Castle and chapel, 1990.
See full size.
From South Dublin Libraries. Patrick Healy collection. See terms of use.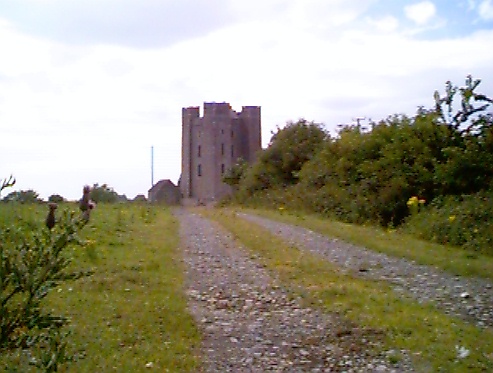 Dunsoghly Castle from the E, 1999.
Chapel on LHS (to S).
See street view of same location.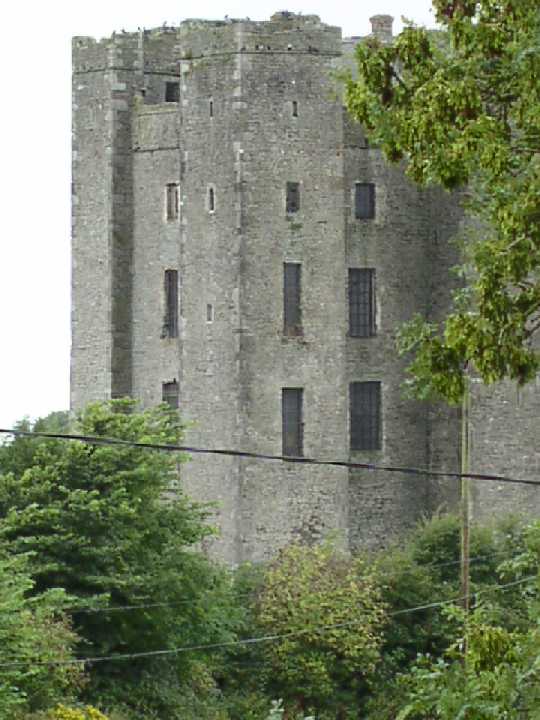 Dunsoghly Castle, 2003.
See larger and full size.
Picture courtesy of Michael Davy.
---
Chapel door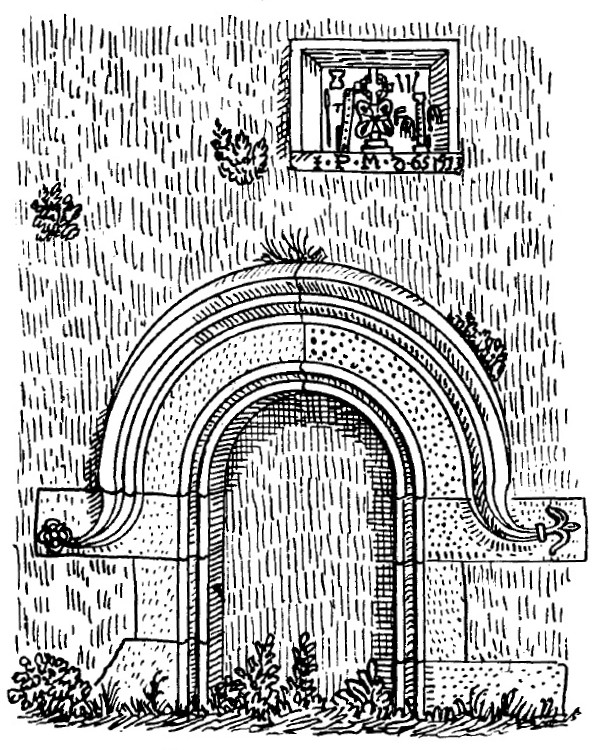 Chapel door.
From
[Ball, vol.6, 1920]
.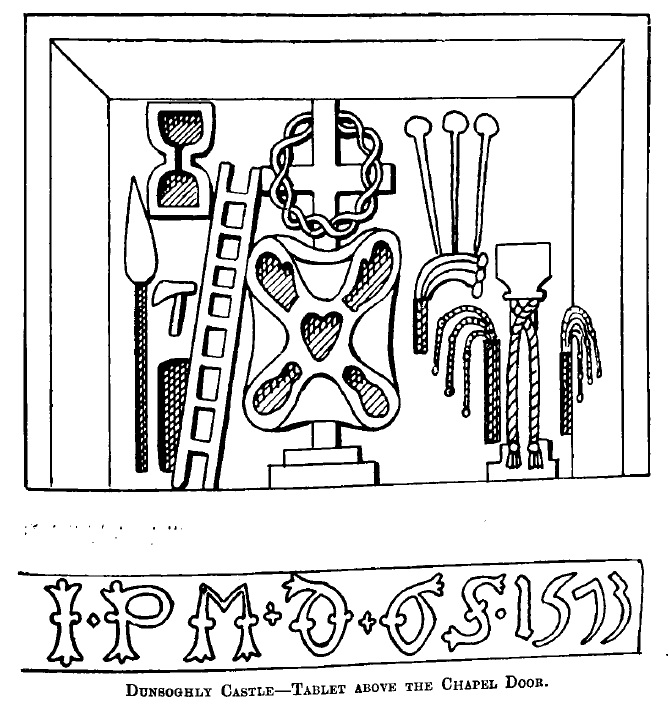 Date "1573" carved over chapel door (when chapel was built).
The inscription is: "I.P.M.D.G.S. 1573".
This stands for "Iohannes Plunkett" (John Plunkett), "Miles" (Knight) of Dunsoghly, and his wife Genet Sarsfield.
From [Ball, vol.6, 1920].
---