Wilfort Cottage, near Bray, Co.Wicklow
Home of
The O'Rahilly
1903-04.
His son
Robert Rahilly
died there 1903.
Wilfort Cottage was in fact just inside Co.Dublin.
It was in Oldconnaught townland in Oldconnaught par, Co.Dublin (just across county border from Bray, Co.Wicklow).
Things to do:

Compare inscription on stained glass window to inscription in [P102/80].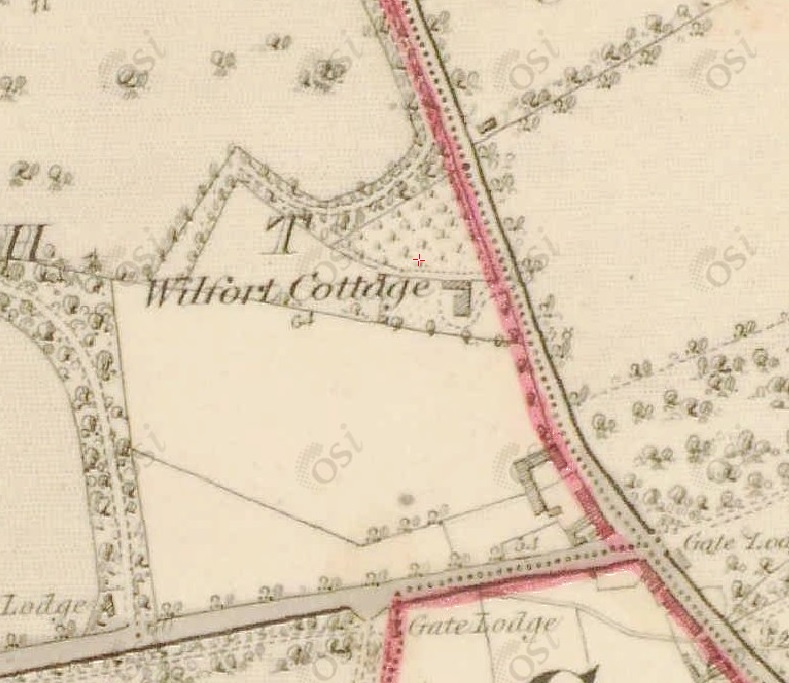 Wilfort Cottage on
1829 to 1842 map
.
It is vanished on
1887 to 1913 map
(must be 1904 to 1913).
The site is now built over. See modern
street view
.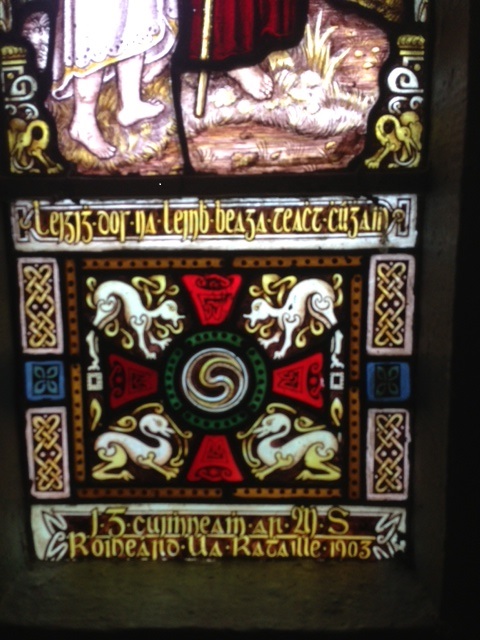 Stained glass window to the memory of Robert Rahilly (died 1903).
Just inside the front door in the porch of the RC church in Ballylongford.
Inscription: "Leigigh dor na leinbh beaga teacht chúgham. I gcuimhneamh ar M.S. Roibeárd Ua Rathaille, 1903."
Translation: "Suffer the little children to come unto me. In memory of Michael Joseph Robert Rahilly, 1903."
See wider shot.
It shows a child (i.e. Robert) meeting Jesus as The Good Shepherd.
Photos courtesy of Eileen O'Connor.