Blog
A time-ordered index of updates to the site.
Still to come online
All of my family trees ever are now on this site.
The only research of mine that is not yet online is:
Ongoing - DNA testing
Ongoing DNA testing of me and other family members started in 2019. I am testing with Ancestry, to maximise the number of real people we can connect to, and real lines we can prove.
So far, DNA testing has strongly confirmed, in many different lines, the accuracy of my family tree research. Many lines in the family tree are now DNA proven.
Putting O'Mara papers online
Thursday, 30 March 2023
Various updates
100 years since the burning of the Four Courts, June 1922.
100 years since core parts of my family history were burnt forever:
The real disaster for my family tree was the burning of things that would have solved the
Blennerhassett problem
:
Census records 1821 to 1851 for George Cashel were burnt in 1922. The earlier ones may have had his parents. The 1821 census would be crucial in showing where the teenage George Cashel lived.

Many known Blennerhassett wills. And also George Cashel's known will. Who knows what was hidden in any of these.

Half of the CoI parish records for Co.Kerry. Which may have had George Cashel's baptism. And also his parents' baptisms. If we ever found George Cashel's baptism, it would probably solve everything.
The revolution of 1916-23 may also have caused the destruction of:
George Cashel's RIC personnel file, including his letter of recommendation from "A. Blennerhasset". (Though it may be that older files like Cashel's file were destroyed before this period.)
There is no real replacement for any of the above.
Nothing destroyed forever my link to earlier Irish history like the 1916-23 revolution.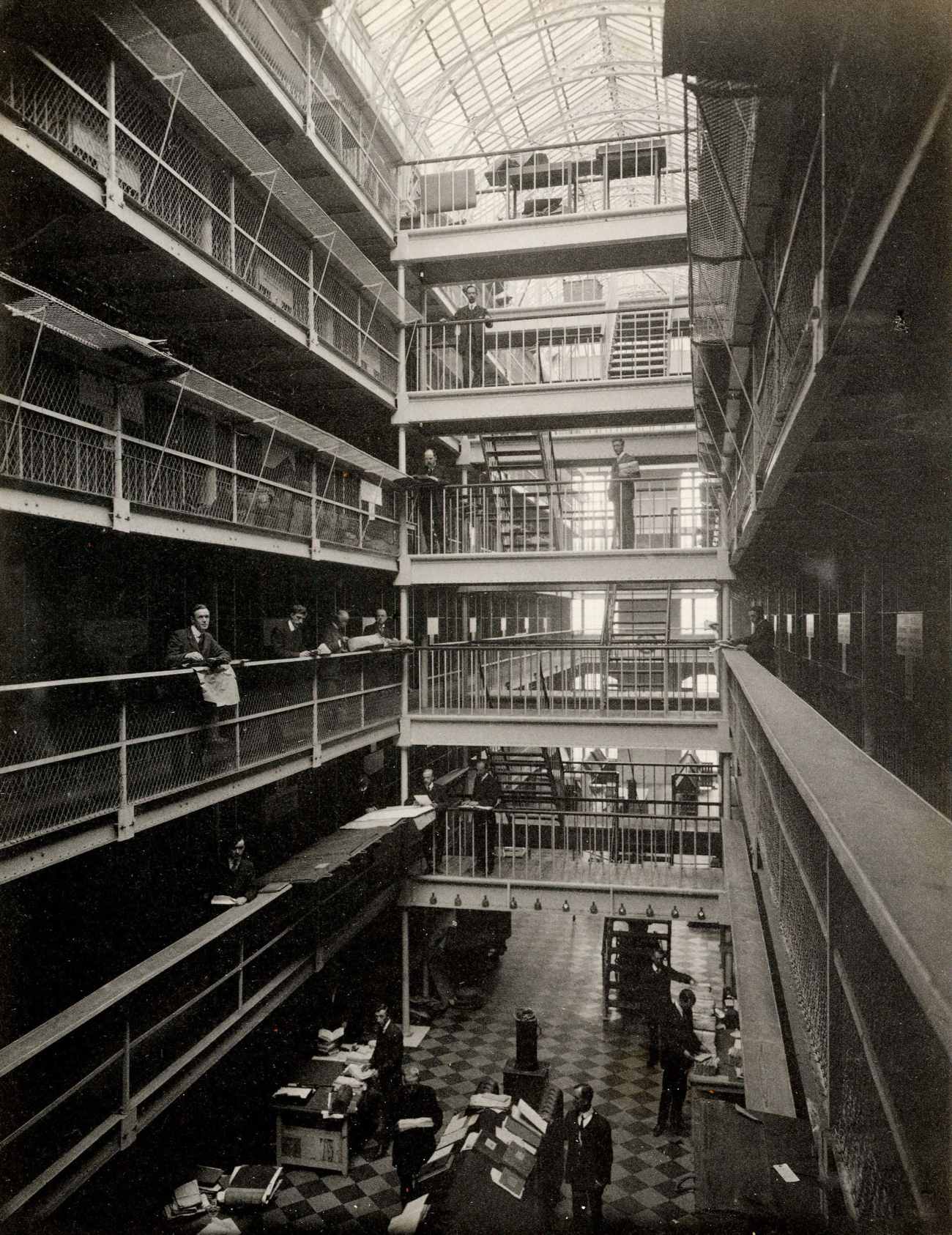 The Public Record Office, Dublin.
Before it was burnt by Irish "patriots" in June 1922.



The origin of the name "gibbon" (the ape)
Orby tree updates
Talk on the Queen's Irish ancestry, Feb 2022
I gave a talk on the Queen's Irish ancestry on 17 Feb 2022. This was part of the Jubilee Talks organised by Causeway Coast and Glens Borough Council, Northern Ireland. To mark the Queen's Platinum Jubilee (70 years) in 2022.

Video of the 1 hour talk.
There is an intro.
Then I start at 1:47.
I finish, and Q and A starts, at 1:04:13.




We made an error in the Q and A:
The talk is fine, but in the Q and A at 1:13:30 we went wrong. Seamus Farrell (another speaker in the series) referred to the marriage of the daughter of Hugh O'Neill, Earl of Tyrone with Viscount Magennis, which he thought was a Scottish name. And then he considered whether Martin McGuinness was related to these, and had a Scottish name.
It sounded right, so I went with it. I mused about other nationalists with Scottish/planter names, like Gerry Adams, and talked a bit about fixating on male lines.
But in fact, it is not right. Viscount Magennis is an Irish name. The conclusion is in fact the opposite. Rather than Martin McGuinness having a Scottish name, unionist Ken Maginnis has an old Irish name.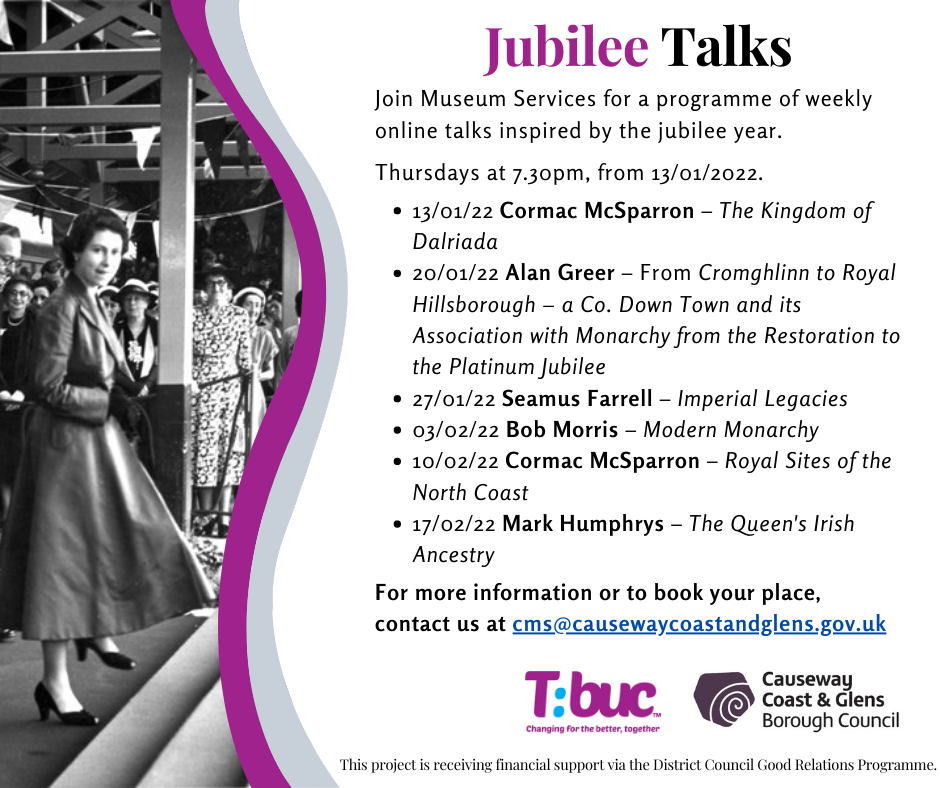 Flyer for the talks.
See full size.



2021
My granduncle had a secret family. Discovered Oct 2021.
Entire Humphrys tree now online.



For fun, I tried to find how early the surname occurs in Ireland.
The oldest I found is Richard Humphrey, listed at Swords, Co.Dublin, in 1277.
We have no idea if he is a relation, of course.



Box of loose Gibbon papers (letters etc.) now entirely scanned.
Susan Maltass had a natural son in Paris in 1818.
Charlotte Kerr is daughter of William Dicey not Cluer Dicey
Updates of Kerr branch
The oldest dated item in my family tree
The oldest dated item in my entire family tree (excluding Blennerhassett) is this 1701 Bill.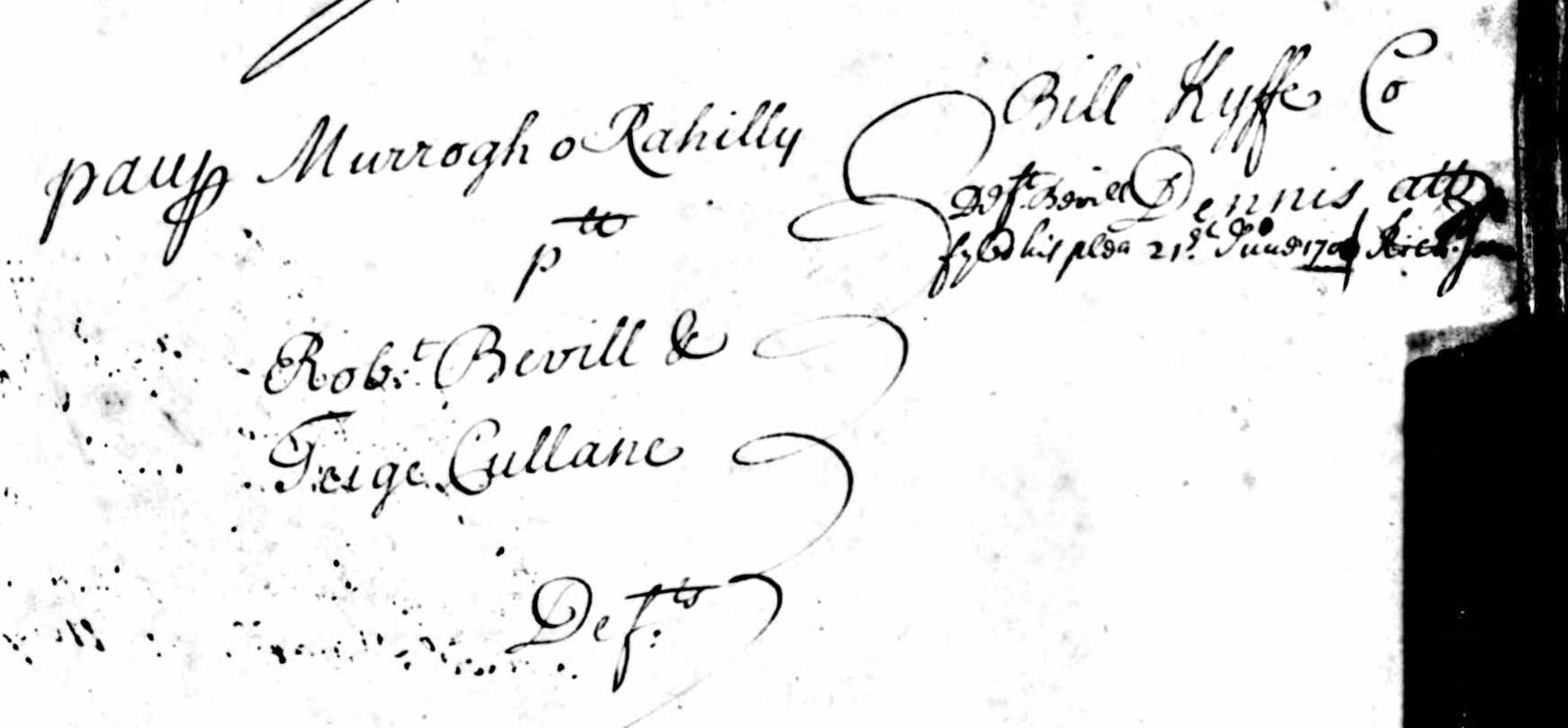 Summary of the 1701 Exchequer Bill.
AI animations of old photos and portraits
AI animations of old photos and portraits. Made using Deep Nostalgia at MyHeritage. Uses AI technology from D-ID.

AI animation of Blennerhassett Cashel (died 1915).
If only I could have asked him who his grandparents were.



2020
O'Mara are from Clonmel
For decades, we did not know who the father of old James O'Mara was.
In 2020 I proved his father was Peter O'Mara of Clonmel. Before O'Mara came to Limerick, they were in Clonmel, not Toomyvara.
The father and the 3 sons lived in 4 different places:
New updates and images
The O'Rahilly's house in Herbert Park is demolished, Sept 2020.
Still exists:

Demolished:
2020 (earlier)
My grand-aunt's Royal Descent is disproven, May 2020.
My grand-aunt Eibhlín Sigerson Piatt has exotic 17th century American ancestry:

There have now been two attempts to get a Royal Descent from this. Both are now disproven.
Davis line families updates from DNA findings.
Noltie line families updates from DNA findings.
2019
English families updates. Visits and photos.
Irish families updates from DNA findings.
Historic OS maps of UK
National Library of Scotland allows non-commercial use of historic maps.
Lists of visits
2018
New website style, Aug 2018
Mount Merrion House, Co.Dublin
2017
Liam Cosgrave dies, 4 Oct 2017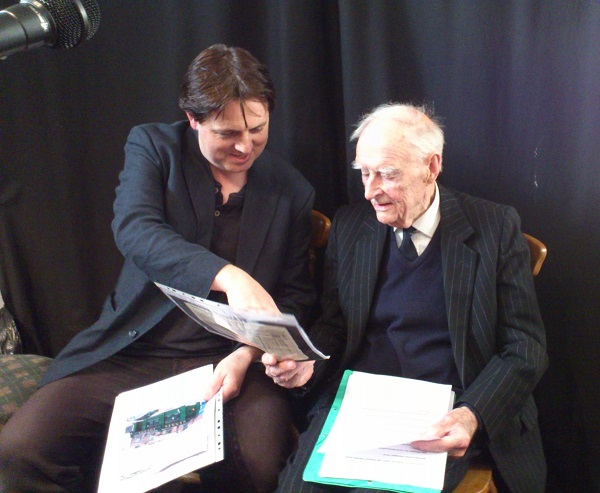 My mother's first cousin Liam Cosgrave and I discuss our family history in 2013. Liam recalled times spent with his grandfather (my great-grandfather) Alderman Michael Flanagan, who lived through the Famine of 1845-50. It is incredible to think that Liam knew a man who lived through the Famine.



St. George's chapel, Windsor Castle
New scans in Gibbon branch
Huge update to early Humphrys tree, based on Glenstal Abbey papers.
Ryan tree now fully online.
P40 O'Mara papers in UL Archives
High-quality images from old Humphrys and Rahilly glass negatives
2016
New images in Flanagan branch
Major update of Wells branch
I track down and photograph a document dated 1727 in my family tree, June 2016.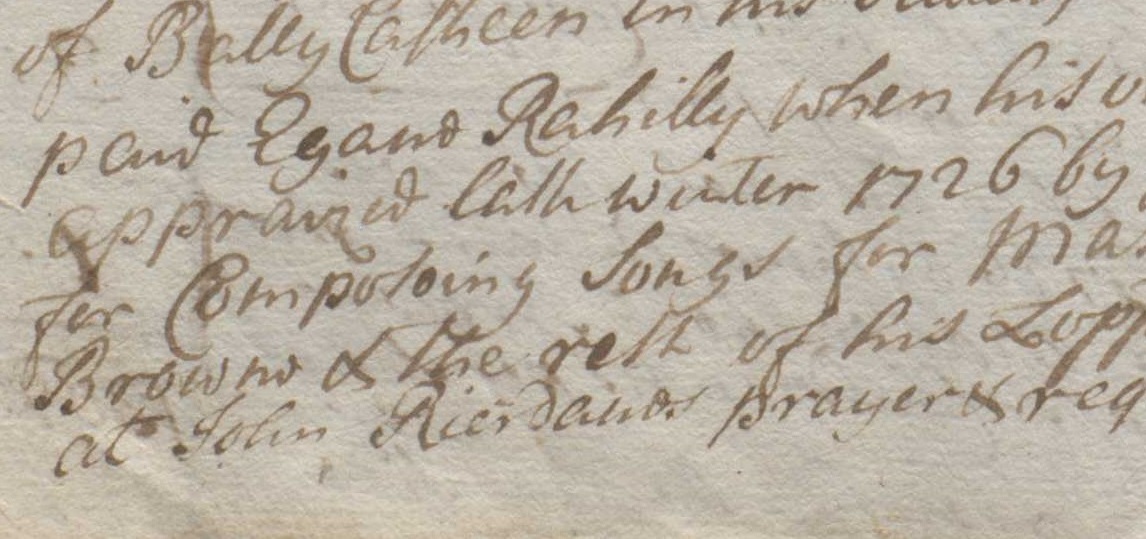 Aodhagán Ó Rathaille mentioned in accounts dated Sept 1727.



Films of James Mark Sullivan and the Film Company of Ireland
Humphreys and O'Rahilly prisoners in Mountjoy and Kilmainham
"The O'Rahilly" 1916 memorial events, Apr 2016.
Yeats ancestry updated
---