Bodrhyddan Hall, Wales
Bodrhyddan Hall
, NE Wales.
This was historically in
Flintshire
. Now in
Denbighshire
.
Between
Rhuddlan
and
Dyserth
.
See
Google Maps
and
streetmap.co.uk
.
Bodrhyddan Hall, the W side (the front).
Click to rotate. From
street view
.
See street view of
W entrance
and
farm entrance
.
Property of the
Conwy or Conway family
since the late 1300s.
The first house at Bodrhyddan was probably built in the early 1400s.
John Conwy
lived at Bodrhyddan. He died 1486.
The current house internally is late 1500s to early 1600s. There are two dates "1601" and "1637" inside the house.
Externally it is a re-modelling of around 1690. There was a further re-modelling in the 19th century.
See
Historic Houses
and
British Listed Buildings
.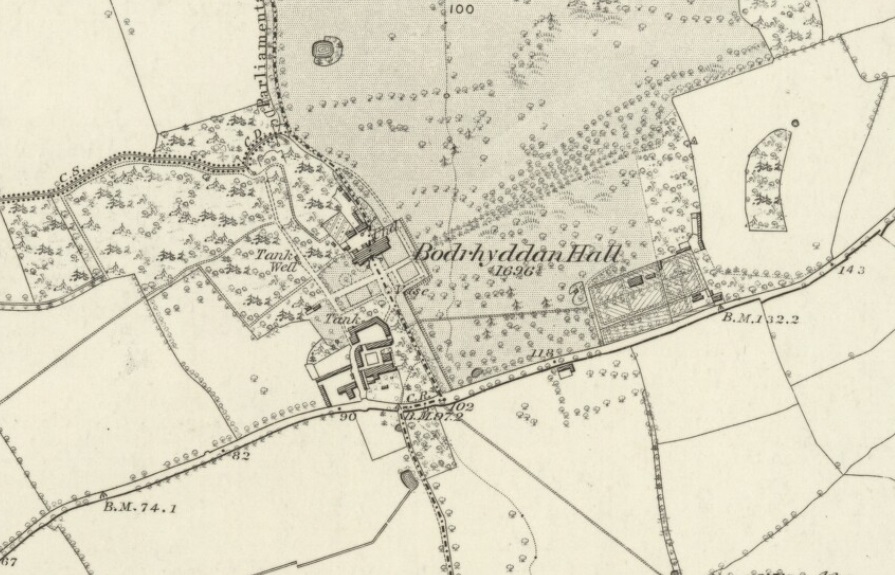 Bodrhyddan Hall.
From
old map
. Surveyed: 1871. Published: 1878.
At this point the S side is the entrance.
This was changed in 1875 to the W side.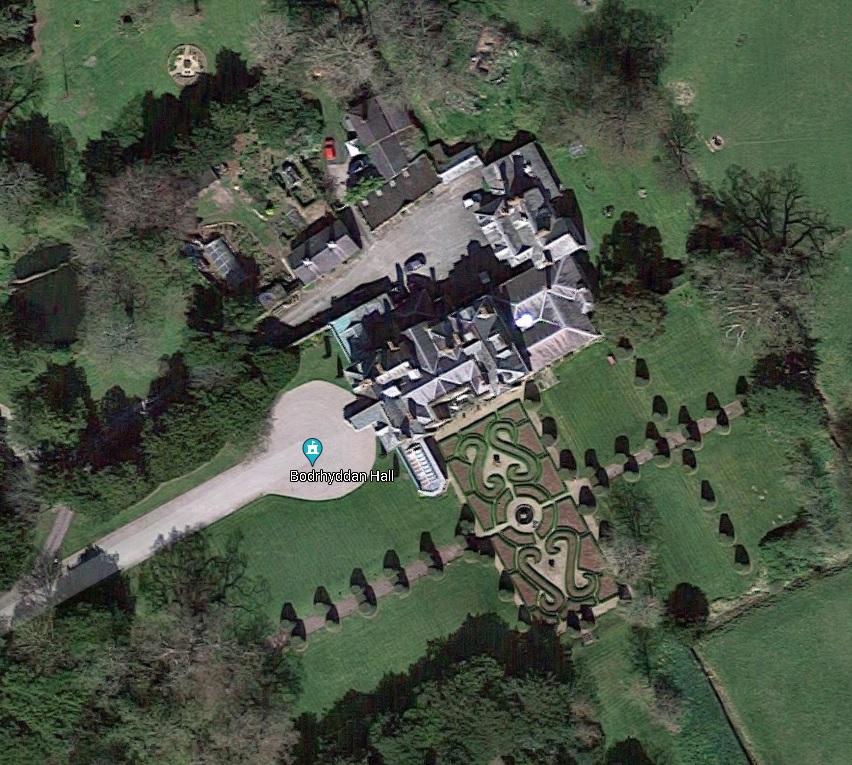 Bodrhyddan Hall.
Satellite view. From Google Maps.
The W side is now the entrance.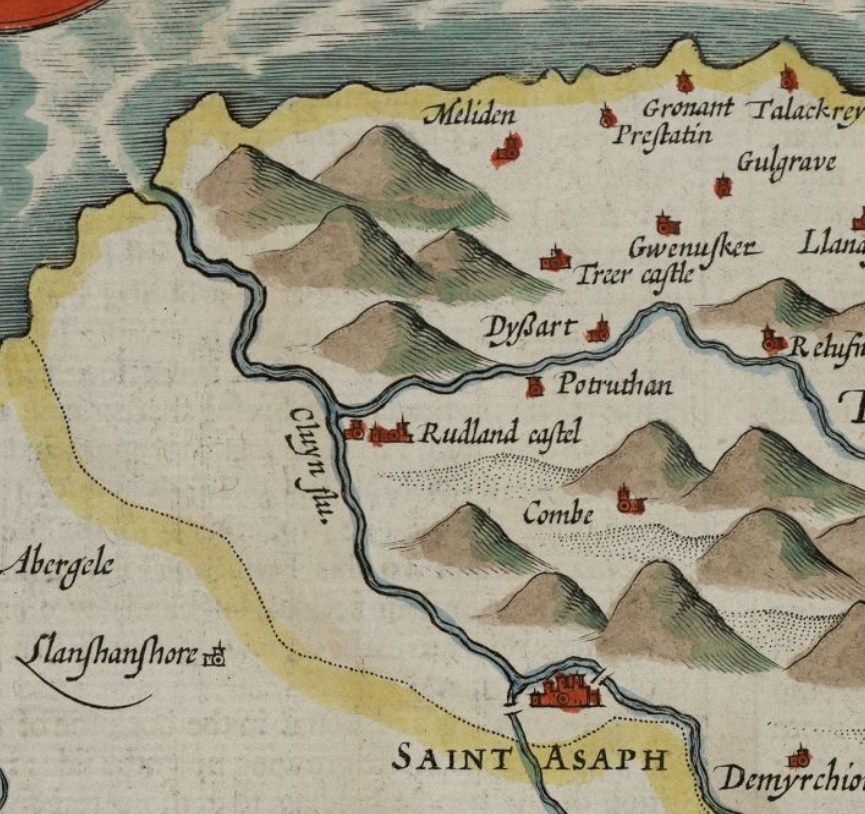 1607 map of Flintshire.
Shows "Rudland castel" (Rhuddlan Castle) and "Potruthan" (Bodrhyddan) and Dyserth.
From here.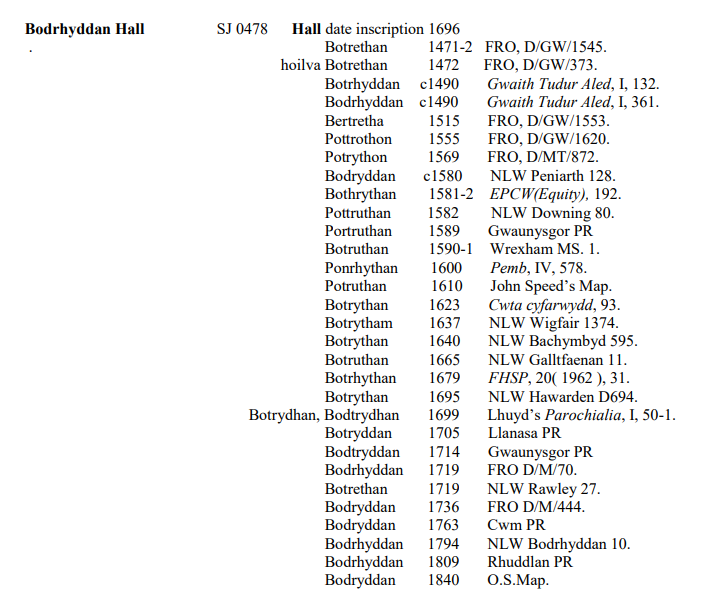 Some of the many spellings for Bodrhyddan Hall.
From List A of Flintshire place-names by Ken Lloyd Gruffydd.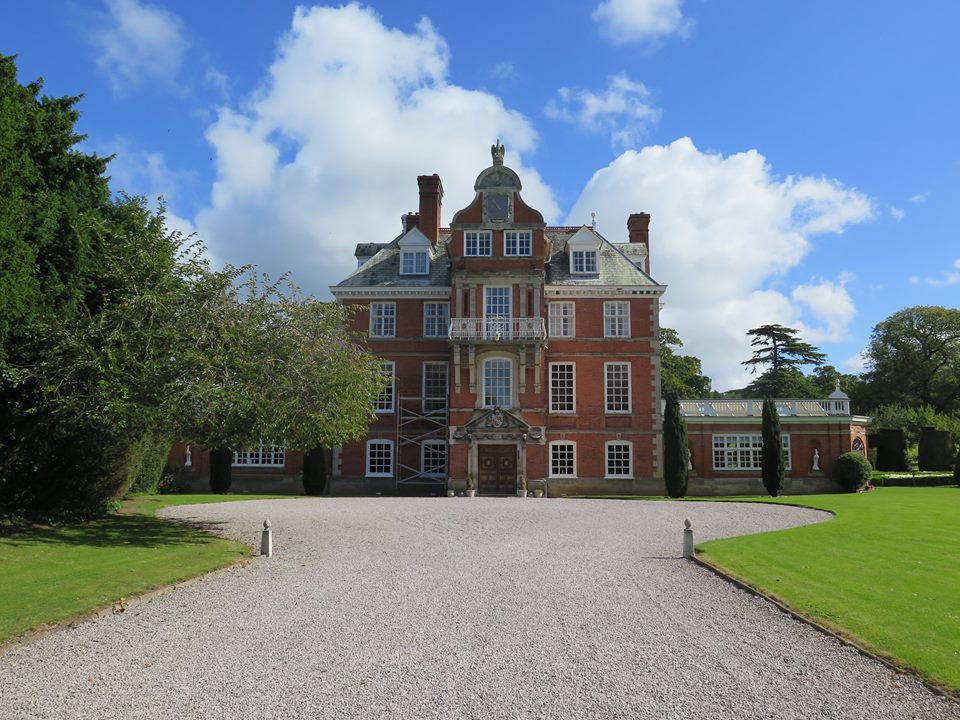 Bodrhyddan Hall, the W side (the front).
Photo 2014. From here. Creative Commons.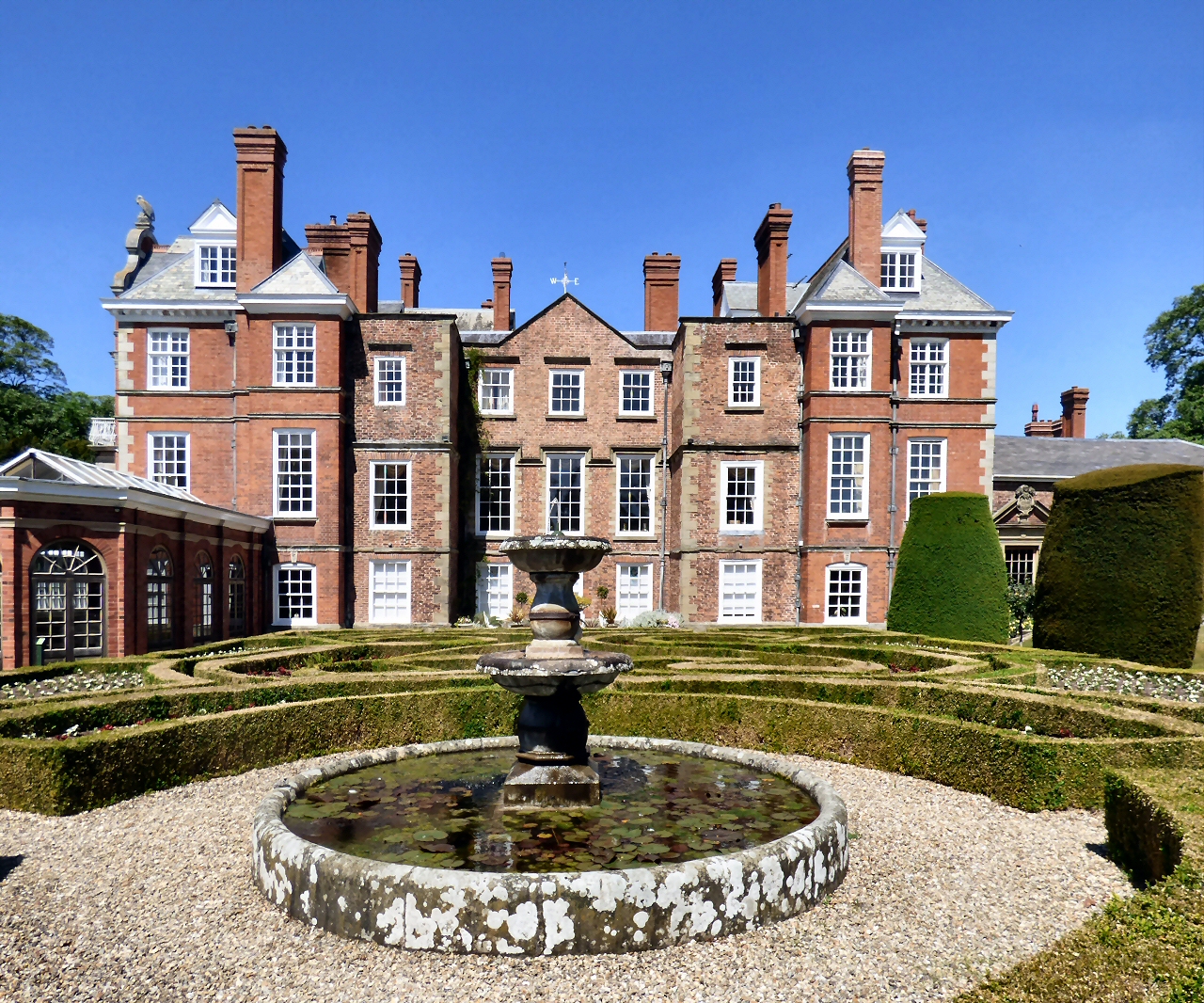 Bodrhyddan Hall, the S side (the old front).
Photo 2017. See full size.
From Geograph.


Bodrhyddan Hall, video.
---