Johnston
Things to see:

Andrew Johnston grave, Echt Churchyard, Aberdeenshire. It is grave no.188 in [Echt grave inscriptions]. Location: In gate, straight ahead, about 3rd last row from the back. See street view.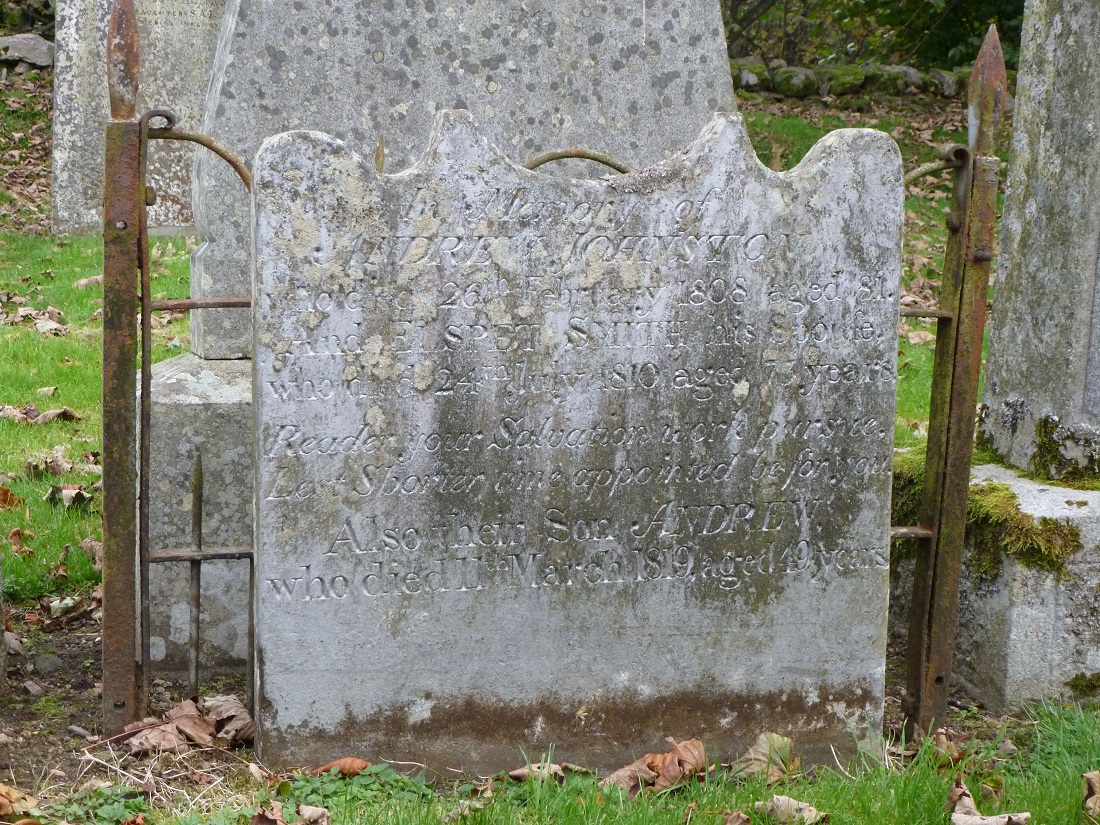 Grave of Andrew Johnston and Elspet Smith, Echt.
See
larger
and
full size
.
From
findagrave.com
. Photo added 2017.
Andrew Johnston,
born 1727 [by age on grave].
He may be identical with the Andrew Johnston bapt 12 Apr 1727 in
Midmar
, Aberdeenshire, son of Robert Johnston and Margaret Donald. See
bapt entry
.
See
entry
in
tree
by
Rosalyn Kinnear
.
He mar 2 Aug 1759 at
Echt
, Aberdeenshire, see
mar cert
,
to
Elspet Smith
[born 1737,
Elspet
is a Scottish form of Elizabeth].
She is probably identical with Elspet Smith, bapt 1 Sept 1737, Echt, dau of Robert Smith and Margaret Sang. See
bapt entry
.
Andrew was a farmer.
They lived Tillyboy, W of Echt, Echt par, Aberdeenshire (see map).
Listed at Tillyboy at dau's birth 1781.
Their dau Ann is listed at Tillyboy when giving birth to her first child in Sept 1803.
Andrew died 26 Feb 1808, age 81 [grave], bur Echt churchyard, Aberdeenshire. See findagrave.com.
Elspet died 24 July 1810, age 73, bur Echt churchyard, Aberdeenshire.
They had issue:
Robert Johnston, born 1760.
Note that both grandfathers may be Robert.

Andrew Johnston, born 1769.

Alexander Johnston, born 1773.
"Alexander Johnstone" witnessed bapt of (would be his nephew) David Imray 1803.




Ann Johnston,
or Anne,
bapt 29 Nov 1781, Echt, Aberdeenshire [mother age 44].
See bapt entry. Witnessed by Thomas Aberdeen and William Hall.
Her child was baptised a month after she married. So she was heavily pregnant at marriage (or, less likely, had already given birth).
Listed as of Echt parish at marriage.
She mar 14 Aug 1803, Echt, to David Imray and had issue.
See marriage entry.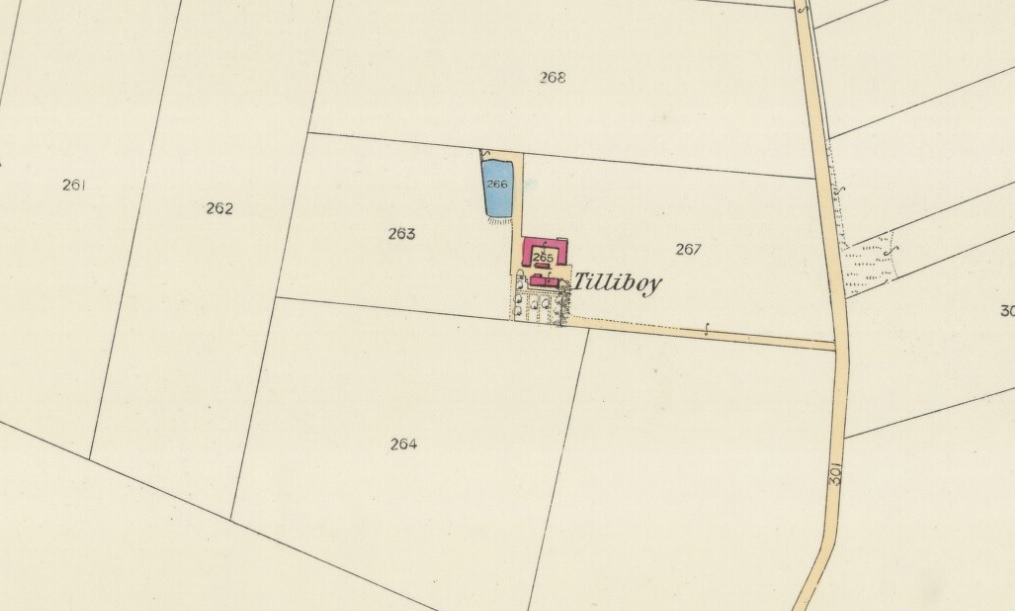 Tilliboy (now Tillyboy), near Echt, Aberdeenshire.
From
old map
. Survey date: 1865. Publication date: 1866.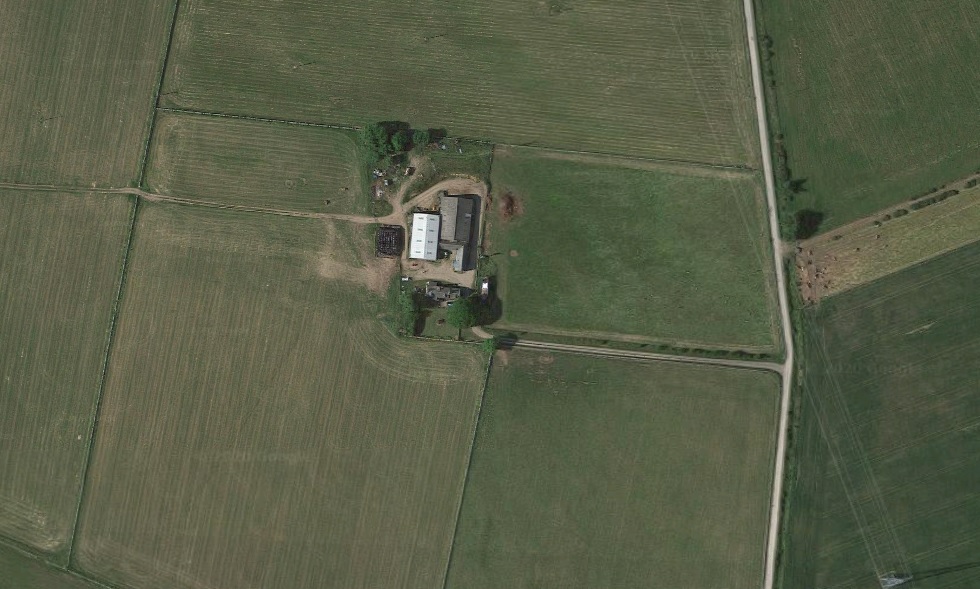 Tillyboy on modern satellite view.
---