Portrait of Dr. William Kerr by Thomas Phillips
Portrait of
Dr. William Kerr
(born 1738, died 1824).
Painted 1813 by
Thomas Phillips
.
Portrait shows Kerr seated with the new Northampton Hospital visible in the background.
On his desk are plans of the new hospital, which he helped build in 1793.
Letters of 1812 shows plans for the forthcoming portrait:
Dr. William Kerr and his wife were friendly with
Charles Compton, 1st Marquess of Northampton
and his wife Lady Northampton (Maria Smith).
A letter from Lady Northampton to her daughter, dated 10 May 1812, says: "Yesterday we spent at Northampton as we dined with Dr & Mrs Kerr; as it was the election for a surgeon to the Hospital we went early. ... Next Saturday your father will attend at the hospital to propose they should request Dr Kerr to set for his picture & to convene a meeting of the Governors for the purpose; but I do not mean to go to Northampton with him."
Lady Northampton writes again on 24 June 1812: "Philips I believe will be the painter employed to take the Doctor's picture. My Lord must attend again the hospital meeting on Saturday about this said picture".
[Cox and Serjeantson, 1897] says it was painted 1813.
Dr. Kerr's obituary, 1824 says it was painted for his 50th year at the hospital (which would be 1813) though it then incorrectly says "1824". From the context this seems to be a typo.
BBC is wrong to say it is 1811.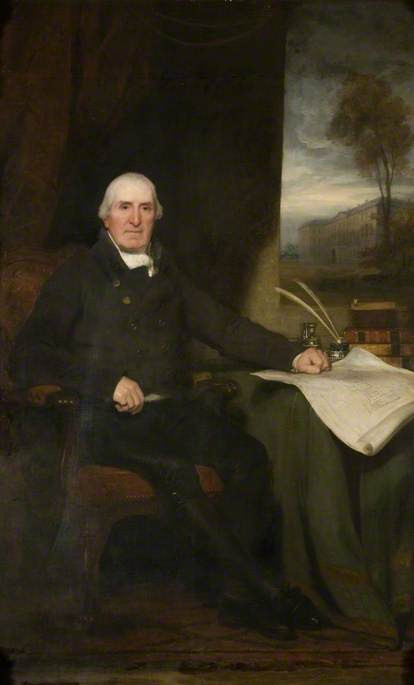 Dr. William Kerr.
The new Northampton Hospital in background.
This is the original portrait.
[Cox and Serjeantson, 1897]
said the original portrait was then in the committee room at Northampton Hospital.
BBC
says it is still at Northampton General Hospital.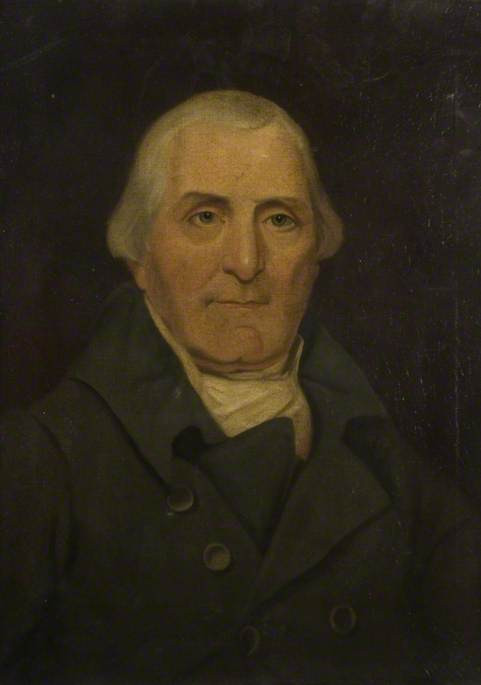 Dr. William Kerr.
A copy made from the 1813 portrait.
At Northamptonshire Central Library, Abington St, Northampton.
From BBC.
---
1813 engraving
An engraving of the portrait was printed in 1813.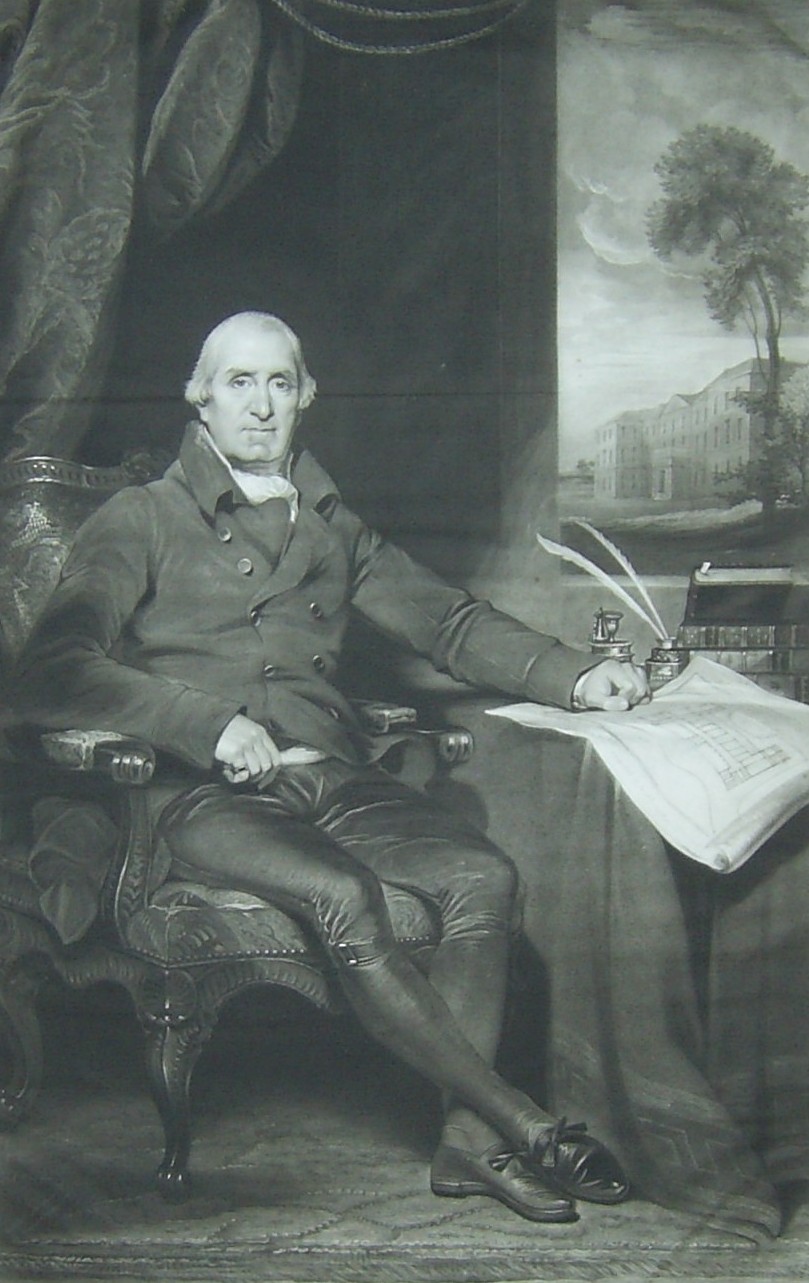 Dr. William Kerr.
This is an engraving of the original portrait.
Engraved by William Say, printed 30 Nov 1813 in London.
See
larger
and
full size
.
See
copy
at
NPG
.
See
other copy
at
NPG
.

The date is tiny and hard to read. At a distance it appears to be 30 Nov 1819 but on close-up it seems clear it is 30 Nov 1813.
See
full size
.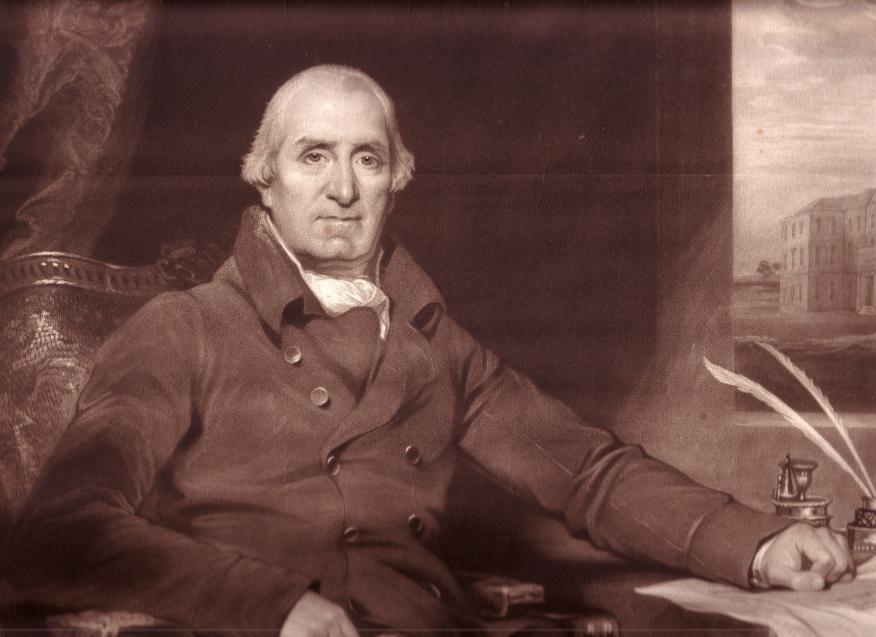 Dr. William Kerr.
Detail of engraving.
See larger and full size.
---
AI animation
AI animation of (copy of) the portrait.
Made using
Deep Nostalgia
at MyHeritage.
AI animation of the
NCL copy
of the portrait.