O'Toole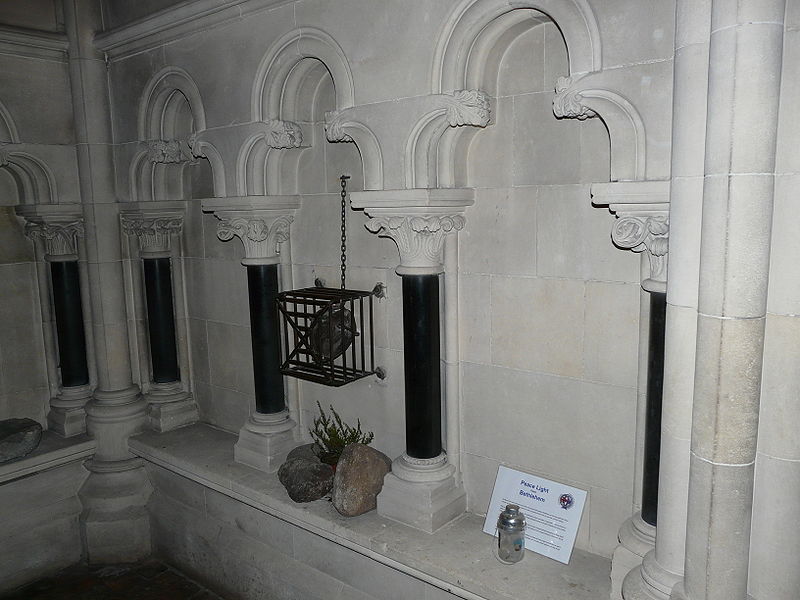 The preserved heart of Laurence O'Toole.
Photo 2010. Chapel of St.Laud (front of church on RHS, see
map
), Christ Church Cathedral, Dublin.
See
larger
and
full size
.
From
here
.
Mouirchertach O'Toole, King of the Ui Muiredaig,
died 1164,
had issue:
St. Laurence O'Toole, Dublin's patron saint, born c.1130.
He was first Archbishop of Dublin 1162.
Archbishop at time of Anglo-Norman invasion 1169. He negotiated the surrender of Dublin.
He built Christ Church with Strongbow 1172.
He died 1178, Eu, Normandy, age c.48 yrs. He was buried there.
His heart was brought back and was preserved in Christ Church, Dublin.
He was canonised 1225.




Mor O'Toole [daughter].
She mar Dermot Mac Murrough, King of Leinster and had issue.
---
The preserved heart of St. Laurence O'Toole was stolen from Christ Church in 2012.
It was recovered in 2018.