Ponsonby
Pronounced "Punsunby", according to [Gourley, 1965].
Stop! Special page! Contact me now!
Stop! This is one of the most important pages on this site.
If you know anything about the people on this page, please contact me now. You may solve a problem I have been working on for years. I will give €2,000 to anyone who solves this problem. If you know anything about the people on this page, contact me now!
References:

The Ponsonby Family, by Sir John Ponsonby (born 1866), London, 1929. [NLI] 9292 p 3. [TCD] Santry 75.a.113.

They Walked Beside the River Shannow, Mrs. C.E. Gourley, 1965.

PONSONBY in [Smith, 1756] p.60.
PONSONBY, Genealogical Notices, [Hickson, 1874]
PONSONBY in [King]

Vault of Ponsonby of Crotto, Kilflynn Church of Ireland graveyard, Kilflynn, Co.Kerry

The Descent of Rowland Ponsonby Blennerhassett Esq, M.P., Old Records of Co Kerry, [Nash]. This looks like it is from [Foster's Royal Descents].

Rowan Papers in [NLI Ms]

Ms. 20608: Miscellaneous legal papers re the family of Ponsonby of Co. Kerry, 1685 to 1820. About 40 items.

PONSONBY in Kerry Magazine, vol III, no 27, 1856, pp.37-42, [KCL].
"Cork MPs, 1559-1800", [Journal of CHAS], 2nd series, vol 2, 1896, no.16 (not no.15), p.178.

PONSONBY, EARL OF BESSBOROUGH in [Lodge's Peerage of Ireland, 1789] (Vol 2, p.269)
PONSONBY in Research into a number of Irish families, made by H. A. Richey, 1900. [NLI] Ms 8315-16. This is apparently a reference to Ms 8316 (38), which is about Ponsonby Moore, Earl of Drogheda.

Sources yet to be consulted:

The Ponsonby family, 1929-1970 (a supplement to [Ponsonby, 1929]), Sir Charles Ponsonby, 1970. [BL] Humanities and Social Sciences, St Pancras Reading Rooms, X.800/4911.

PONSONBY, Sir John Bernard Burke, in The Patrician (1846-48), vol 6, p.305, [NLI] 92905 p 1 (offsite, order in advance).
Was meant to be reference to PONSONBY in [Kerry Magazine, vol. III, p.83] but can't see anything.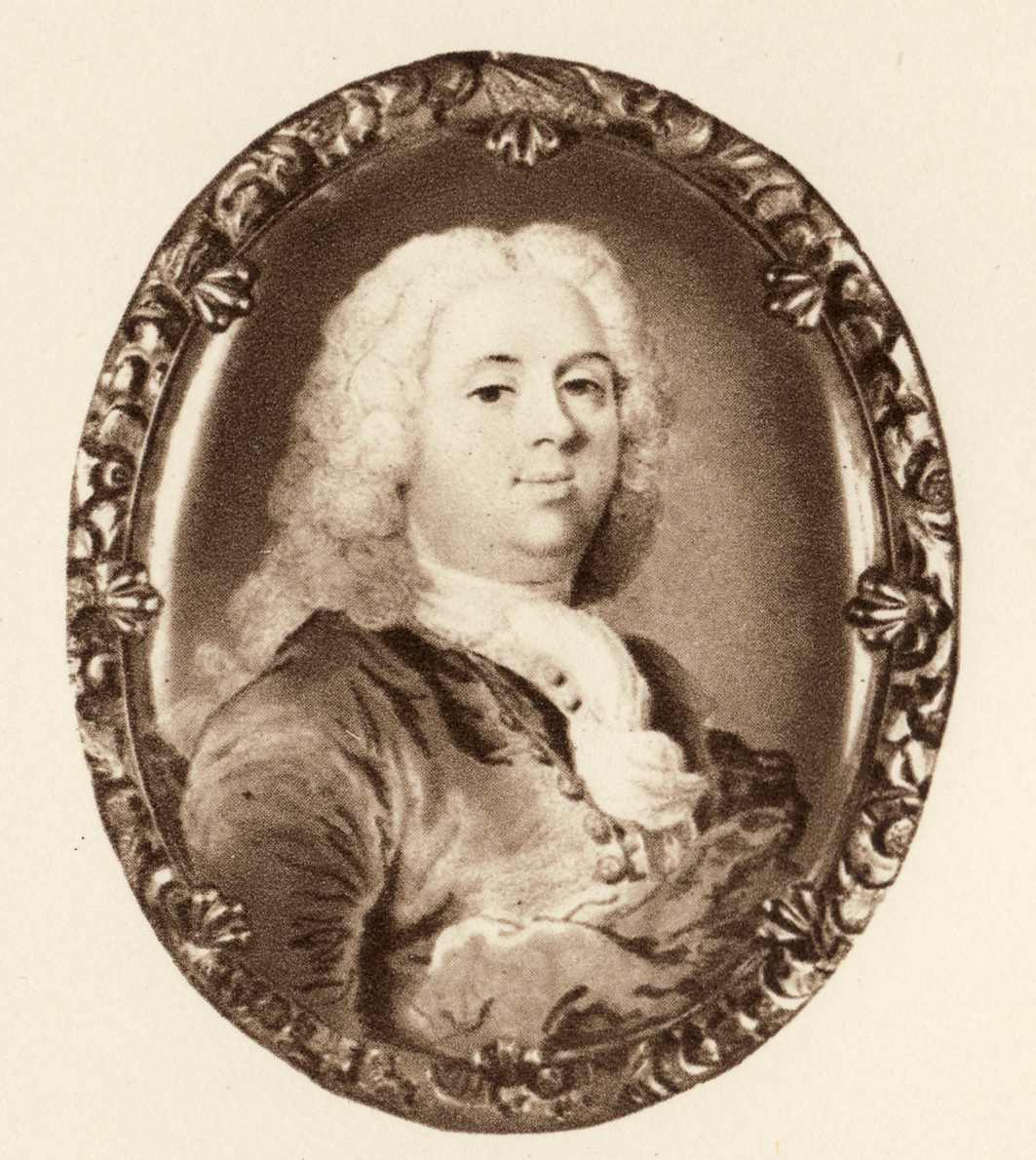 William Carrique Ponsonby (formerly William Carrique).
From
[Ponsonby, 1929]
.
As at 1929 this portrait was in the possession of
Richard Ponsonby Blennerhassett
.
See
larger
and
full size
.
Henry Ponsonby, born 1619,
mar Rose Weldon,
served under
Cromwell
in
Irish Confederate Wars
,
he was granted
Crotto (or Crotta)
, between Tralee and Listowel, Co.Kerry, in 1666,
built
Crotto House
1669,
died at Crotto in 1681,
had issue:

Thomas Ponsonby,
of Crotto,
mar 1685 to Susanna Grice,
had issue:
Rose Ponsonby, born must be c.1686,
mar 1705 to John Carrique [descendant of Edward III] and had issue:

William Carrique,
mar Margaret Crosbie,
inherited Crotto 1762, changed name to William Carrique Ponsonby,
though [Ponsonby, 1929] says he changed his name to Carrique Ponsonby earlier, in 1729 (presumably once it was clear his uncle had no heir),
he was party to his son's [Marriage settlement, 1766],
(todo) see William Carrique Ponsonby, 1770 case in: House of Lords, Irish Appeal cases, [NLI] ILB 34791,
he is William Carrigue Ponsonby, of Cloghers, Co.Kerry, whose will was pr 1782,
had issue:

James Carrique Ponsonby, of Crotto, only son,
mar settlement 1766,
ancestor of Carrique Ponsonby (or sometimes Carrigue Ponsonby) of Crotto.

Julia Ponsonby, mar W. Wren.




Alice Ponsonby,
mar 1718 to Edmund Peacocke and had issue,
ancestors of:

Georgina Pinkas, researching family tree.

Richard Ponsonby, of Crotto,
MP for Kinsale 1727-60,
mar 2ndly to Arabella Blennerhassett [born 1726],
his will of 1762 left Crotto to his nephew,
died 1763, will pr 1764.

Honora Ponsonby,
mar 1733 to John Wren and had issue.
---