Sources
Sources that are only relevant to one page will be found on that page.
Sources that are only relevant to one family will be found on the home page for that family.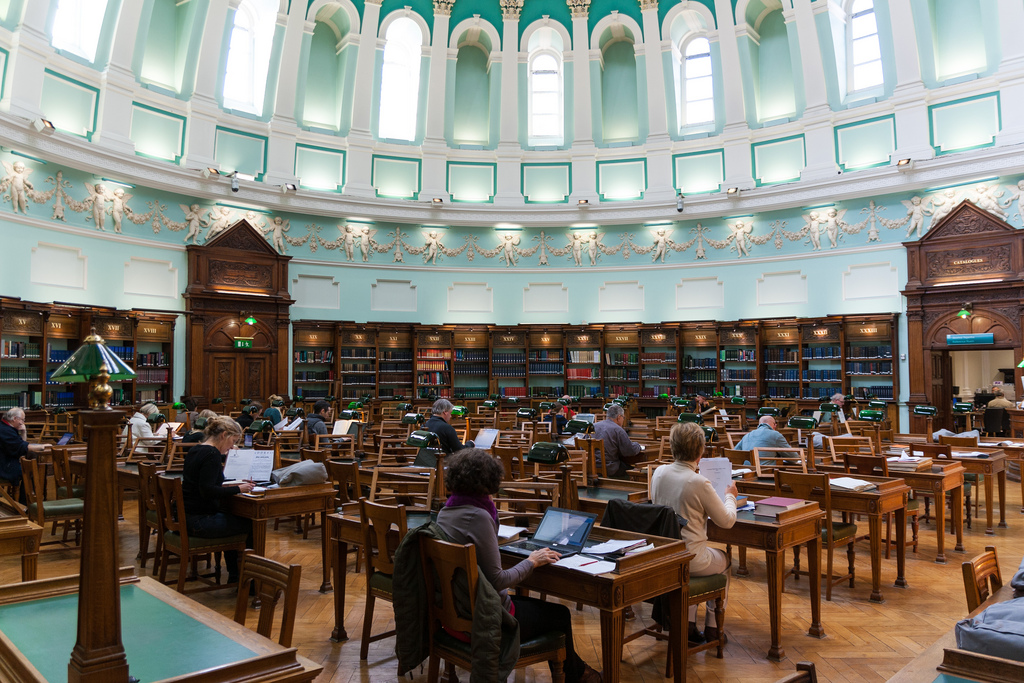 National Library of Ireland.
From
here
.
---
In my lifetime, technology has greatly changed and enhanced both visits to libraries and access to remote libraries:

Can bring tablet to library and can access my files and my website from my library desk.
Can bring phone to library and take huge numbers of digital photos of documents, to read in detail later.
Often on visits now, the main aim is to photograph, not to read stuff.
Libraries in Ireland and in foreign countries publish material online, so I can research from home.

This is all the norm for people growing up now. But it is a wonderful dream for people like me who started researching in the 1980s.
---
GROI - General Register Office
General Register Office (or via here)

Research Room, Werburgh St, Dublin.
Can order entries by post. Send letter with details and cheque.
Can get digital copies sent by email.

Index on microfilm in [LDS.UK]
Index on microfilm in [DCA]

Can get the following certs for free at [LDS Dublin]:

Births: 1864-1881, 1900-1913, most 1930-1932, most 1939.
Protestant marriages: most 1845-1859.
Marriages: 1864-1870.
Deaths: 1864-1870.

Can get the following certs for free at [LDS London]:

Online:
LR - Land Registry
The 1798 Rebellion: Claimants and Surrenders.

This CD is very hard to use: No original documents. No PDFs. Only transcripts in database. Need program to access database. Need to install program. Program only runs on Windows. To run program, need CD in drive each time.
---
---
BL - British Library
NA.UK - National Archives (UK)
---
---
---
---
Immigration and passenger lists
---
User-submitted trees
The following sites (e.g. Ancestry) host user-submitted trees.
User-submitted trees vary widely in quality. Some are professional and document their sources. Others are amateur gibberish.
Ancestry is probably the worst. It has many terrible features: (a) It is hard to add background notes and sources. (b) It is hard to document uncertainty or multiple theories. (c) It is easy to copy other people's trees. Bad data gets replicated again and again.
On Ancestry, it is hard to trace the source of bad data and get it fixed. People copy thousands of names of a tree and walk away and never do any research and bad data is never changed. You contact someone to ask about the source of their data, and, if they reply, they say it was copied from another tree, which copied from another tree, and so on. It is often impossible to find the true source of anything.
In general, I do not believe anything on Ancestry (in user-submitted trees). I use Ancestry as an aid to search for real sources.
Other
Other big genealogy sites, with user-submitted trees.
---
Encyclopedia
Biography
Irish biography
Beathaisneis (multi-volume dictionary of Irish biography, in Irish)

Thom's Irish Who's Who, 1923.

A Dictionary of Irish Biography, Henry Boylan

A Compendium Of Irish Biography, Alfred Webb, 1878.
100 Irish Lives, Martin Wallace, London, 1983.
Louis McRedmond (ed), Modern Irish Lives: Dictionary of 20th-century Biography, Gill and Macmillan, Dublin, 1996.
A Biographical Dictionary of Irish Writers, Anne M.Brady and Brian Cleeve, 1985.
---
The Civil Survey 1654-56.

Online in multiple volumes at [IMC]

The Down Survey 1655-58.

Hearth Money Records

Religious Census 1766

NAI guide:

Tithe Applotment Survey, 1823-37, [NAI]

Ordnance Survey of Ireland: Letters, 1834 to 1841.

A Topographical Dictionary of Ireland, Samuel Lewis, 1837, [NLI], [NAI], facsimile pub 1995




Griffith's Valuation, 1848-64

[VO] has text and maps, to view on-site.
Text and maps online:
Text online:
For all the above, the maps need to be cross-checked to multiple plots. Sometimes plot numbers in the map do not match the text.




Index to the Townlands and Towns of Ireland

Also here.
Published 1986.

Owners of Land in Ireland, Local Government Board, 1876

"The Landowners of Ireland", Hussey De Burgh, 1878.
---
---
Irish Newspaper Archives

Pay to view
Tip: Never click "Back". Always click on menu item to return to search results. Clicking "Back" leads to a reload to a previous state.
Tip: To link to page: "Share on Twitter" has permalink.

Irish newspapers at findmypast.ie (pay to view).

Nick Reddan (or via here)

Irish newspapers in the [BL.NL]

index of the Freeman's Journal, Dublin, 1763-71, [BL.NL] microfilm RR

Crossle newspaper abstracts. From newspapers at Newry library. (Some databases incorrectly file all people listed in these under "Newry".)

Rosemary ffolliott

Biographical notices in Cork, Kerry newspapers, 1756 to 1827, indexed, by Rosemary ffolliott, [NLI] RR GO 730, [NLI] microfilm P.8154, [BL.NL] microfilm RR

O'Kief, Coshe Mang and Slieve Luachra (see here and here), Albert Casey, 1952-71, [KCL] RR (vols 1-15 plus index), [NAI] RR (vols 2-15), [NLI] Ir 94145 c 12, [NLS] NE.53.h (vol.6 only)

BMD for Cork, Kerry, Limerick, etc., from newspapers, indexed:

1749 to 1872, in vol.11
1781 to 1821, in vol.8
1828 to 1864, in vol.6

Ardfert, Ballymacelligot, Tralee gravestone inscriptions, indexed in [O'Kief] vol.8
Apparently also has transcribed par records from Killarney area.
[King] indexed in vol.6

John Hayes - various indices online.
---
---
Beranger's Antique Buildings of Ireland, ed. Peter Harbison, 1998 (reproduces the 18th cent. prints of [NLI] Ms 1958 TX).
Beranger Watercolours in University College Dublin Library (Creative Commons)

Cooper's Ireland (drawings of Austin Cooper), Peter Harbison, 2000.
See Cooper Collection at [NLI].

Francis Grose, The Antiquities of Ireland, 1794.
Daniel Grose, The Antiquities of Ireland: A Supplement to Francis Grose, ed. Roger Stalley, 1991.

Ireland in Pictures, The Hon. John F. Finerty, Chicago, 1898.

Georgian mansions in Ireland by Thomas U. Sadleir and Page L. Dickinson, 1915.
Guide to the National Monuments of Ireland, Peter Harbison, 1970.
In Ruins: The Once Great Houses of Ireland, Simon Marsden and Duncan McLaren, 1980, revised 1997.
A guide to Irish country houses, Mark Bence-Jones, 1988. 2nd edn 1990. This was previously Burke's Guide to Country Houses: Volume 1, Ireland, 1978.
Irish Castles, David Pritchard and Liam Blake, 1993.
Great Irish Houses, Irish Georgian Society, 2008.
The Irish Country House, by Desmond Fitzgerald, 29th Knight of Glin and James Peill, 2010.
The Gate Lodges of Munster: A Gazetteer by J.A.K. Dean (2017).
---
Burke's Arms

Burke's Selection of Arms, 1858-60, 1863

Reprinted as Burke's Authorised Arms, 1971.

Burke's General Armory

Armorial Families, Arthur Charles Fox-Davies.
Royal Descents
Debrett's Peerage

1790 edn
1825 edn
1839 edn online
1893 edn online
1923 edn
1976 edn, [RDS] REF 929.2
1995 edn, [ECL] CS 421 (RR)




Burke's Peerage, [CUL] L496.b.8.1, [NLI] 929721 b 16

1826 edn online
1831 edn online
1832 edn online (and here)
1849 edn
1885 edn
1929 edn
1938 edn, [ECL] CS 421 (K81059)
102nd edn, 1959.
104th edn, 1967, [CUL] L496.b.8.105
105th edn, 1970 (and subsequent reprints), [NLI] formerly RR 92972 B 13, [GO] RR, [RDS] REF 929.7, [ECL] WCS 421 (RR), [CUL] Ref.23.10 (else L496.b.8.109)
106th edn, 1999, [NLI] RR 92972 B 13, [NLI] GO RR, [RDS] RR, [DCU] REF 929.72, [TCD] Research Area, Stall 91
107th edn (latest), 2004




Peerage, Baronetage and Knightage, Joseph Foster

1st edn, 1880, [NLI] 929721 f 2
2nd edn, 1881.

The Scots Peerage, [TCD] Research Area, Stall 91, [ECL] W X CS 421 (Scottish RR)

Lodge's Peerage

Lodge's Peerage of Ireland, 1789
The Peerage of the British Empire, 1839

Peerages of England Scotland & Ireland, 1790
Cracroft's Peerage, 2000.
Early Burke's Peerage is not as reliable as later Burke's Peerage.
Burke's Extinct Peerage and Burke's Extinct Baronetage are so unreliable that I am cautious using them as a source at all. Everything must be cross-checked.
Burke's Dormant and Extinct Peerages

Burke's Extinct and Dormant Baronetage

Burke's Knightage, 1841 [think only contemporary Knights, not all-time list]
New Extinct Peerage 1884-1971, Leslie G. Pine, 1972.
The Complete Peerage (extant, extinct or dormant), George E. Cokayne and other authors and editors

1st edn, 8 vols, 1887-98
2nd edn, 12 vols, 1910-59, [NLI] RR, [TCD] Research Area, Stall 91, [CUL] R493.30, [ECL] CS 421 (RR)
repub in photo-reduced size, 6 vols, by Alan Sutton Pub Ltd, 1982, hardback ISBN 0-904387-82-8, paper bound ISBN 0-86299-442-X, and by St Martin Ltd, 1984, ISBN 0-312-15836-X, [GO] RR
Burke's Landed Gentry, [NLI] 929725

Burke's Commoners of Great Britain and Ireland

1847 edn

1849 edn
1882 edn, [ECL] CS 425 (T68548-49)
1894 edn, [RDS] RR
1898 edn, [RDS] REF 929.72
1952 edn, [ECL] WCS 425 (T41757)
18th edn, 1965-72, [NLI] RR 929725, [RDS] RR REF 929.72, [TCD] REF 929.7, [ECL] WCS 425 (3 vols - 67309H, 78049N, 29856X), [WCL] RR
19th edn (latest)




Burke's Landed Gentry Scotland

Burke's Landed Gentry Scotland, 2001, [TCD] REF 929.7 A8




Burke's Landed Gentry of Ireland




Irish Families, Edward MacLysaght, 4th edn. 1985.

Gentry of the counties of Ireland, Irish Family Names

The Tipperary Gentry: Vol 1, William Hayes and Art Kavanagh, 2003.

Sources for Irish family history, James G. Ryan, 2001 [bibliography of Irish family histories].
Miscellanea Genealogica et Heraldica
.
[NLI]
92905 m 1 (offsite, order in advance).
Volumes online:
1st series
New series (2nd series)
3rd series
4th series

Vol.2, 1908.
Vol.3, 1910.
Vol.4, 1910-11 (NOT 1912).
Vol.5, 1912-13.

5th series
John O'Hart
is not very reliable. He starts off with myths - Adam, the Deluge,
Milesius
, and so on. The myths rather cast doubt on his work in historical periods. Some of his early modern pedigrees may be accurate. But everything needs to be cross-checked.
Gary Boyd Roberts

Notable Kin (or via here)
Notable Kin
The Royal Descents of 600 Immigrants to the American Colonies or the United States

Frederick L. Weis

The Magna Charta Sureties, 1215
Ancestral Roots of Certain American Colonists

American Presidential Families, Hugh Brogan and Charles Mosley, Morris Genealogical Books, 1993, ISBN 0-7509-0582-4, [CUL] R494.89

The Presidents: Their Lives, Families and Great Decisions, articles from the Saturday Evening Post , Funk and Wagnalls company (NY) Special Edition, pub by Curtis Publishing Company, Indianapolis, Indiana

Editions in 1980, 1981, 1989, 1993.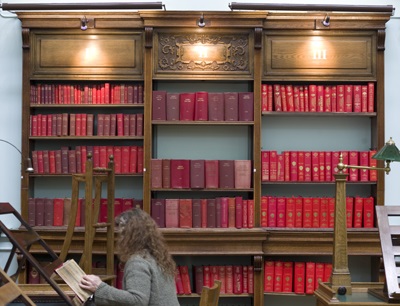 Thom's Directory
in the
NLI
.
From
NLI
.