Mount Merrion House - Map
Map of area round Mount Merrion House, Mountmerrion (or Callary) townland, Taney par, Co.Dublin.
Mount Merrion.
School to SW. Church centre W.
Deerpark
far W.
Lodge
on N side of car park.
Stables
on S side of car park.
Avenue
to E.
Click to toggle map/satellite view. Click to zoom in/out. Drag to move.
From
Google Maps
.
As you go up the E Avenue (up the hill, heading W, heading inland), you have: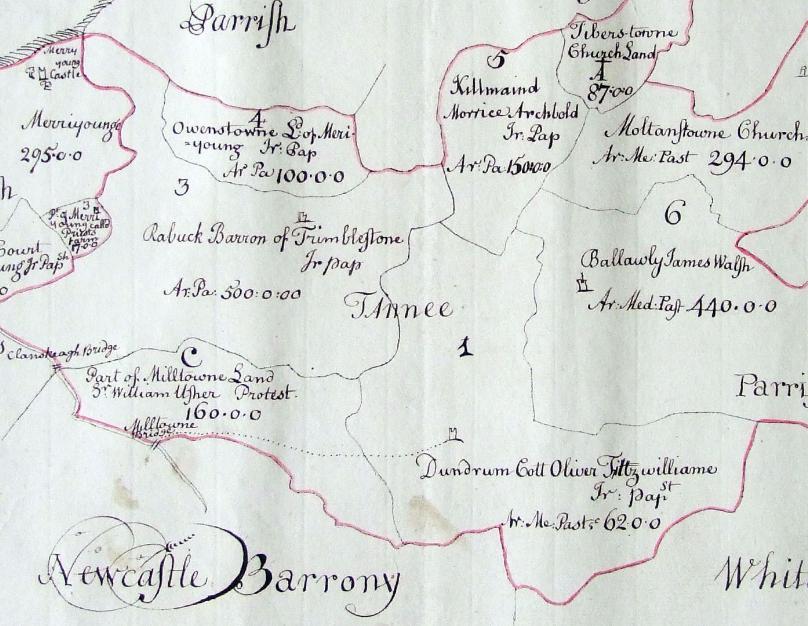 Part of the parish of Taney in the
[Down Survey, 1655 to 1658]
. E (sea) is up.
1st Viscount Fitzwilliam
holds Owenstown (plot 4, this is Mount Merrion).
2nd Viscount Fitzwilliam
holds
Dundrum
(plot 1).
Merrion Castle
and the sea are visible in top left.
This is part of the larger map of
Donnybrook and Taney
. From
TCD
.

Mount Merrion on the Dublin to Wexford road in 1777.
Up is South.
Page 140 in [Taylor and Skinner, 1777].
See other scan (and full size).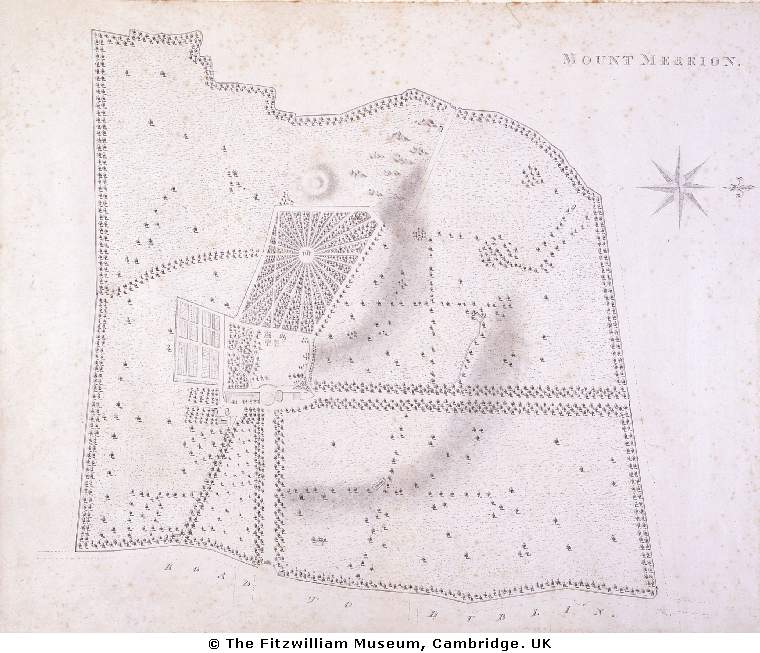 Map of Mount Merrion House and estate, 1806, by William Ashford.
N is to the right.
Clearly showing the front (E) avenue and also the N avenue.
Stillorgan Rd at bottom.
Used here with the kind permission of the Fitzwilliam Museum, Cambridge.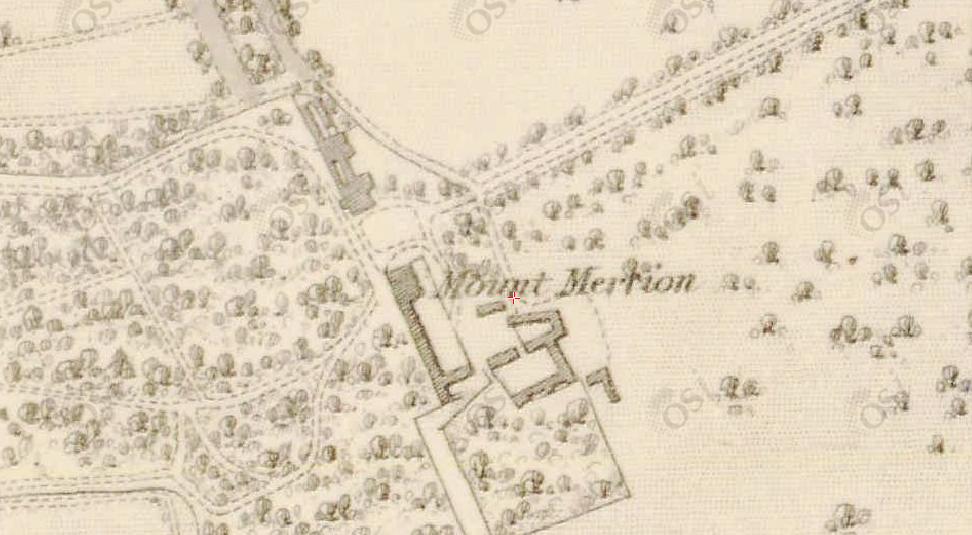 Mount Merrion on 1829 to 1842 map.
This map is a bit inaccurate. It does not show the second (diagonal) avenue up to the house, which appears on both earlier and later maps.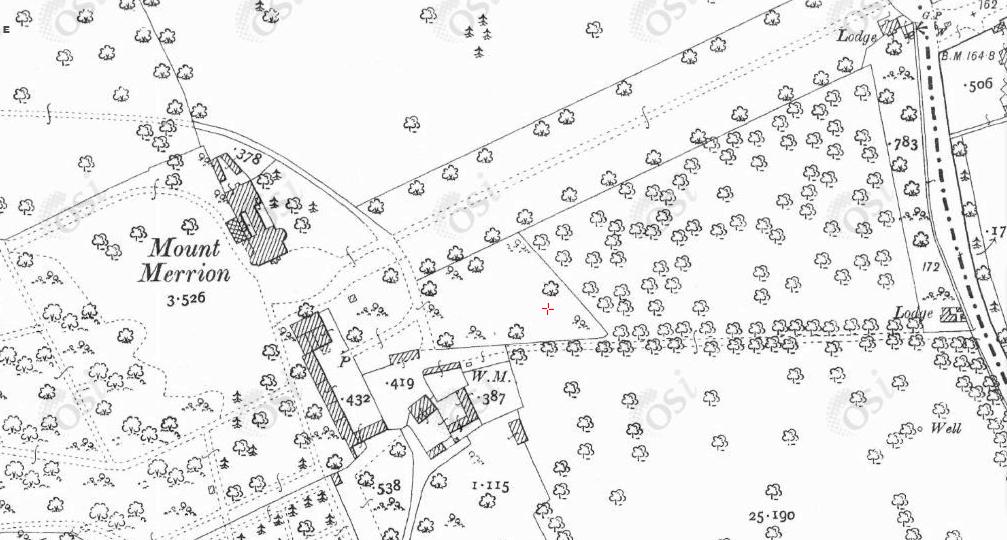 Mount Merrion on 1887 to 1913 map.
Note the stables are not symmetrical. The RHS stable block is bigger.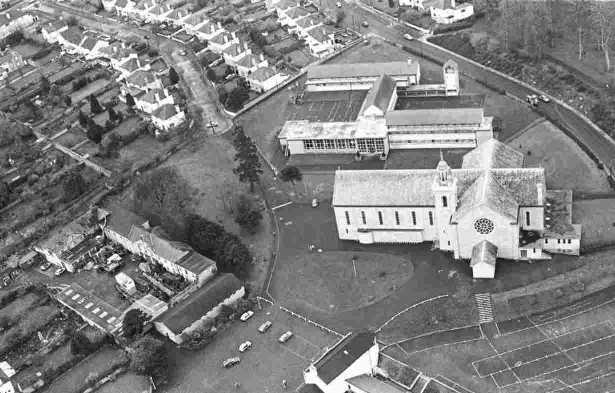 Mount Merrion from the air, post-1976 (Community Centre exists).
Stables bottom L, garden wall centre L, Lodge bottom C, new church centre R, new school top R, Deerpark top R.
See full size.
Formerly at Chapters of Dublin History by Ken Finlay.
---