Richard Humphreys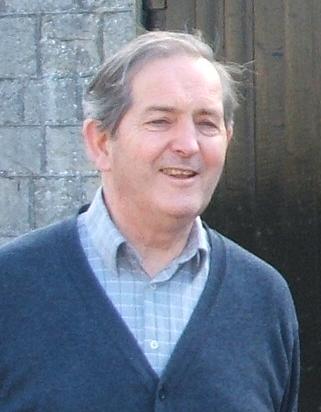 Richard Humphreys.
Photo 2006. See
full size
.
Richard Humphreys
.
He
probably descends
from
Edward III
and
Murrough O'Brien, King of Thomond
.
He mar
Deirdre Flanagan
.
They had issue:
Richard Humphreys,
mar 1stly to Liz Purcell and had issue:

Carmel-Deirdre Humphreys.

mar 2ndly to Nicole Scannell-O'Leary and had issue:

Eve Humphreys.
Cerys Humphreys.




Mark Humphrys.
DNA match to many people. See below.
Researched family tree. Author of family tree website humphrysfamilytree.com.
Reverted to the old spelling "Humphrys".
Married Elizabeth Gibbon.
She descends from Edward III and James II, King of Scotland.
Had issue:

Thomas Humphrys.
James Humphrys.
Jack Humphrys.
Isobel Humphrys.




Frank Humphreys, mar Andreja Volenec and had issue:

Kian Humphreys.
Nina Humphreys.

Joe Humphreys, mar Emer O'Brien and had issue:

Megan Humphreys.
Patrick Humphreys.
---
DNA matches
I am a DNA match

with all of the following people.
So all of the following lines are now DNA proven: