John Tangney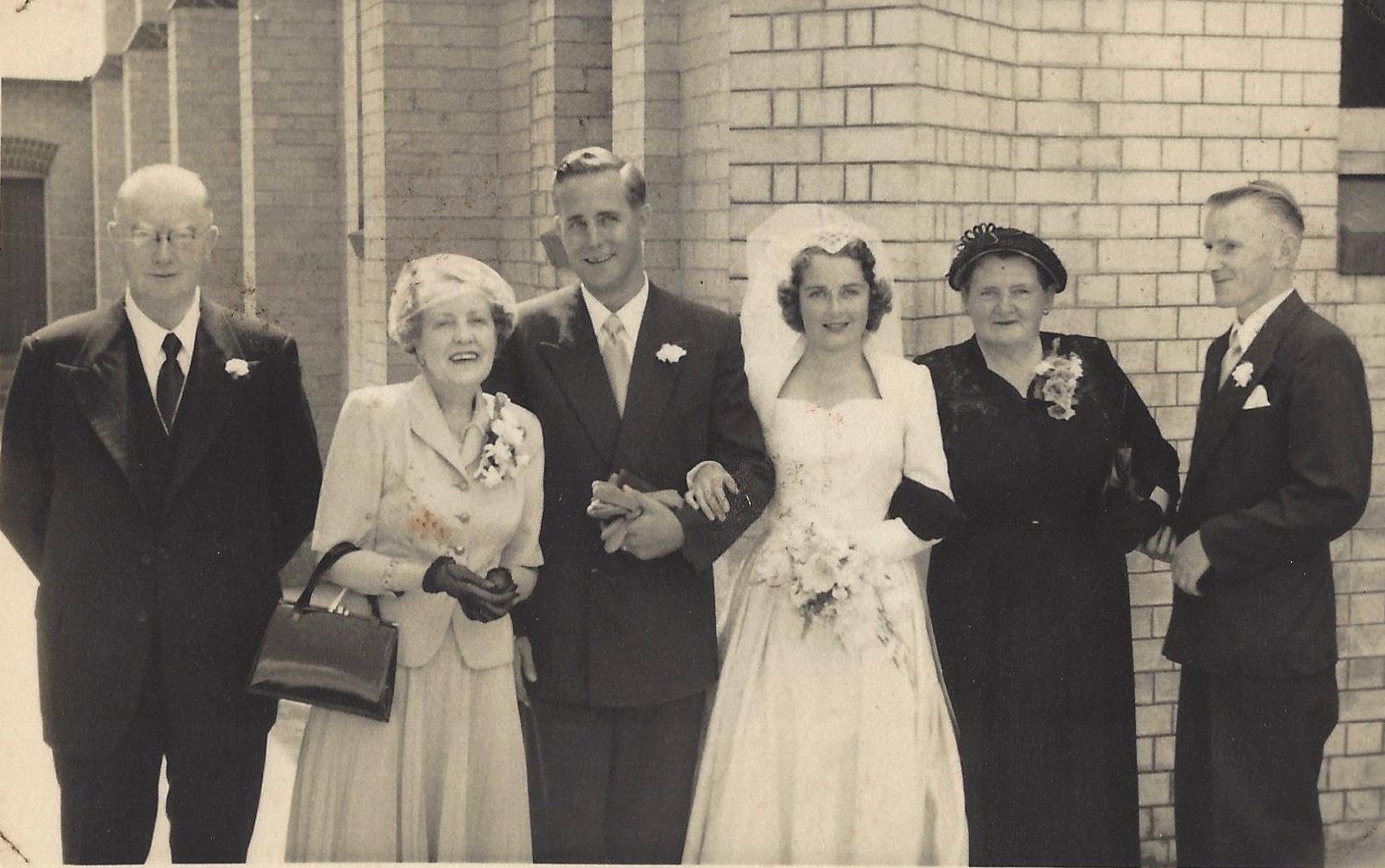 Wedding of
Joan Tangney
and Russell Henriksen, 1954.
John Tangney and Catherine O'Callaghan
to their left.
Jacob and Agnes Henriksen to their right.
See
full size
.
Photo courtesy of Joe Maher of
kerryburials.com
.
John Tangney
,
born 8 Jan 1898, Ballinorig East, near Tralee, Co.Kerry,
living Ballinorig at mar,
mar 1921 to
Catherine O'Callaghan
[born 21 March 1899],
emig c.1926 to Australia,
they lived
Sydney
, Australia,
he died 27 Nov 1964,
Royal Prince Alfred Hospital
, Sydney, age 66 yrs,
see
death notice
in the
Kerryman
,
December 12, 1964
,
she died 28 July 1974, Sydney, age 75 yrs,
had issue:
Peggy Tangney.

Michael Tangney, mar Joan Maurus and had issue:

Peter Tangney,
researching family tree.

Joan Tangney.
She mar 6 Feb 1954, St Michael's Church, Hurstville, Sydney, Australia, to Russell Henriksen.

Denis Tangney.
Eileen Tangney.
Kathleen Tangney.
Mary Tangney.