Octavia Hamilton
Sources yet to be consulted:

Eliza Octavia Scrivenor
,
born 6 June 1835.
The singer
"Octavia Hamilton"
.
She mar 12 May 1851 [her age 15] to
Augustus Moon
[nephew of
Sir Francis Graham Moon, 1st Baronet
].
They emigrated to Australia in 1854.
She was a
contralto
singer in Melbourne, Australia, between 1854 and 1865.
She had several children in extra-marital affairs.
As well as adultery, she was accused of abandonment of her children.
The scandal destroyed her career in 1865.
She died 1907.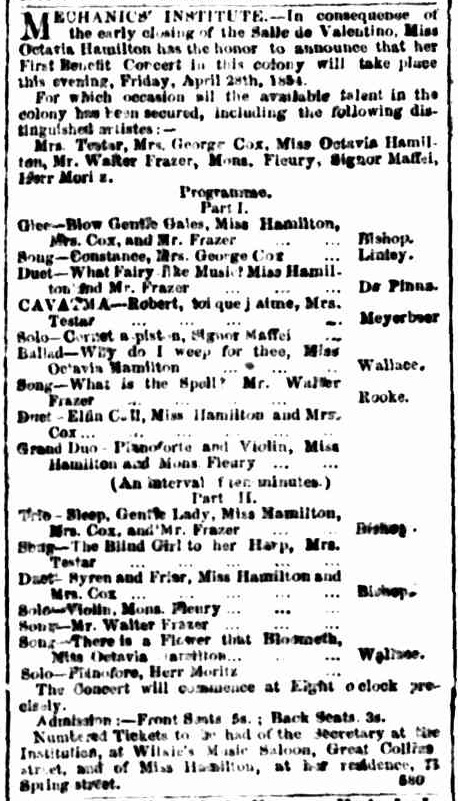 Octavia Hamilton (only age 18) announces a concert in The Argus (Melbourne),
28 Apr 1854
.
---