Pembroke Lodge, Richmond Park, London
Pembroke Lodge
, in
Richmond Park
, Richmond, W side of London.
This house started off as a small cottage occupied by a molecatcher.
It was enlarged to form a much bigger house. It was still sometimes called "The Molecatcher's".
It was granted by
George III
in 1787 to
Lady Elizabeth Spencer
, who was separating from her husband, the
10th Earl of Pembroke
.
Lady Pembroke moved to Pembroke Lodge in 1788.
The 10th Earl died 1794.
Lady Pembroke continued to live there.
She died there in 1831.
Pembroke Lodge was granted by Victoria to Lord John Russell in 1847.
Bertrand Russell grew up here.
Pembroke Lodge is now a Tea Rooms and venue for events.
Pembroke Lodge, Richmond Park, London.
E side (front).
360 degree view. Click to rotate. From
Google Maps
. See
more 360 views
.
See
W side
(back).
See
W side at night
.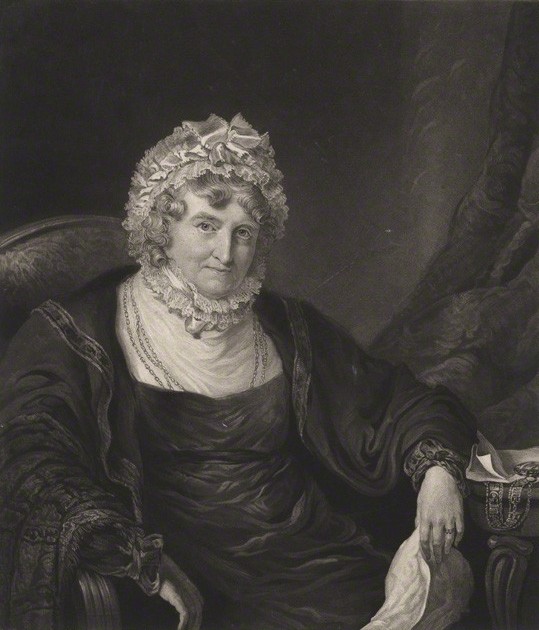 Lady Elizabeth Spencer, in old age.
Engraving by Charles Turner, after portrait by Sir George Hayter, published 1824.
See full size. From NPG. See terms of use.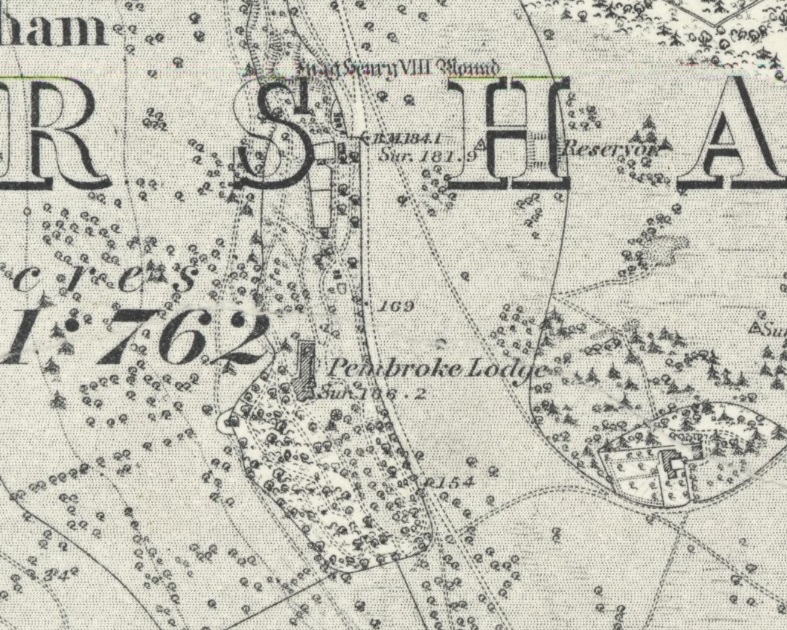 Pembroke Lodge, Richmond Park, London.
From map. Surveyed: 1867 to 1868. Published: 1871.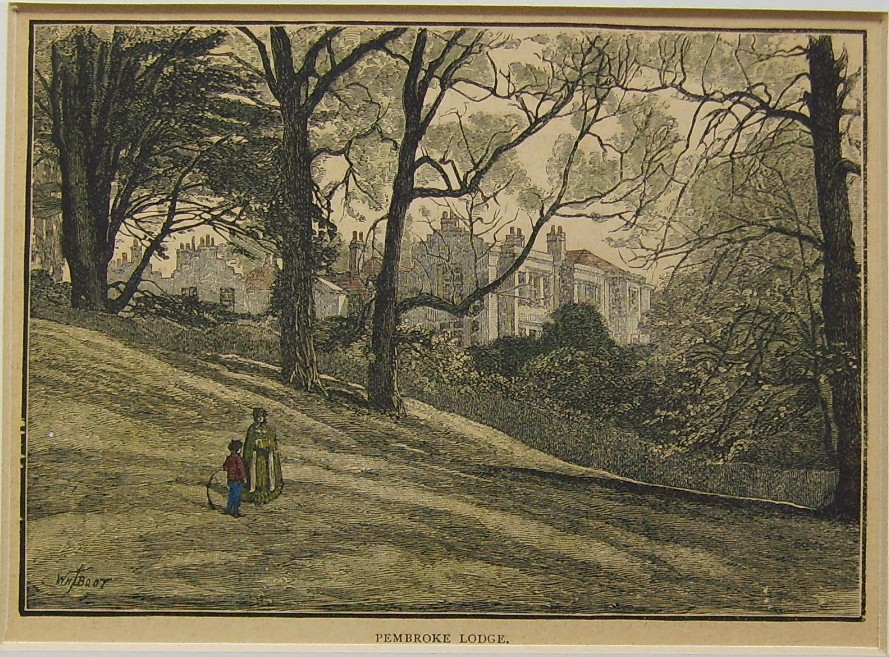 Pembroke Lodge.
Print of 1885. From here.


Pembroke Lodge.
Click to toggle map/satellite view. Click to zoom in/out. Drag to move.
From Google Maps.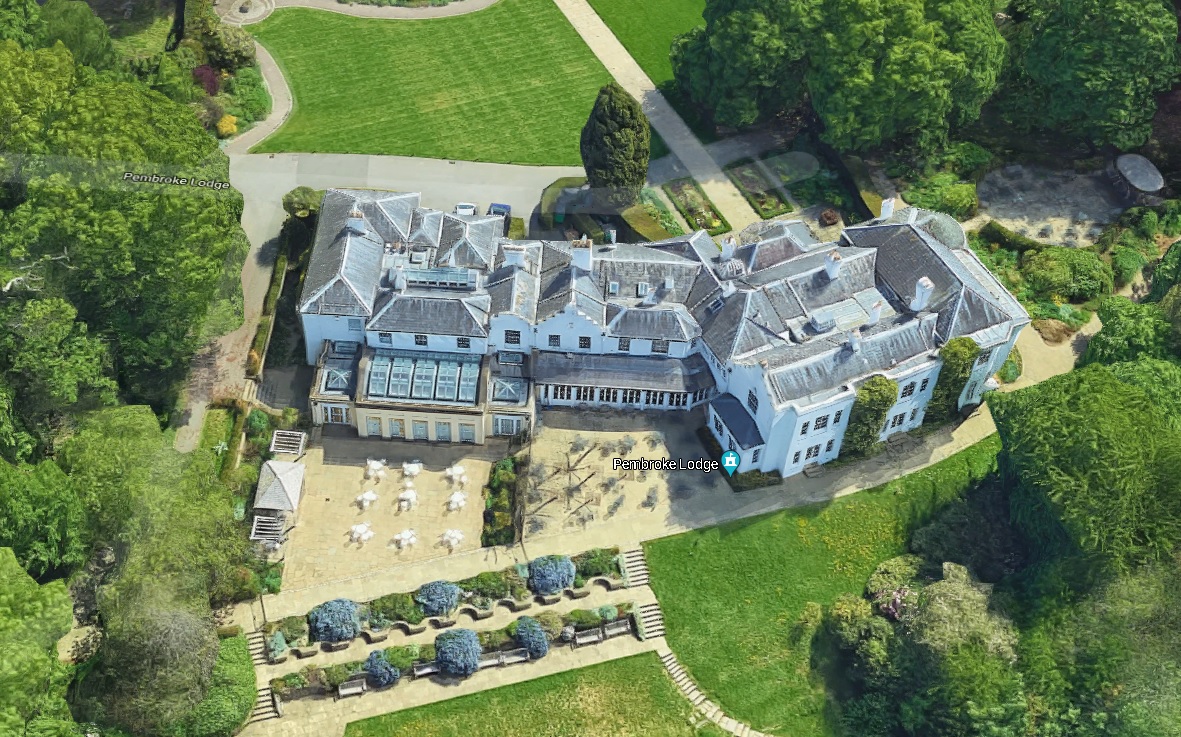 Pembroke Lodge.
W side (back).
3D view from Google Maps.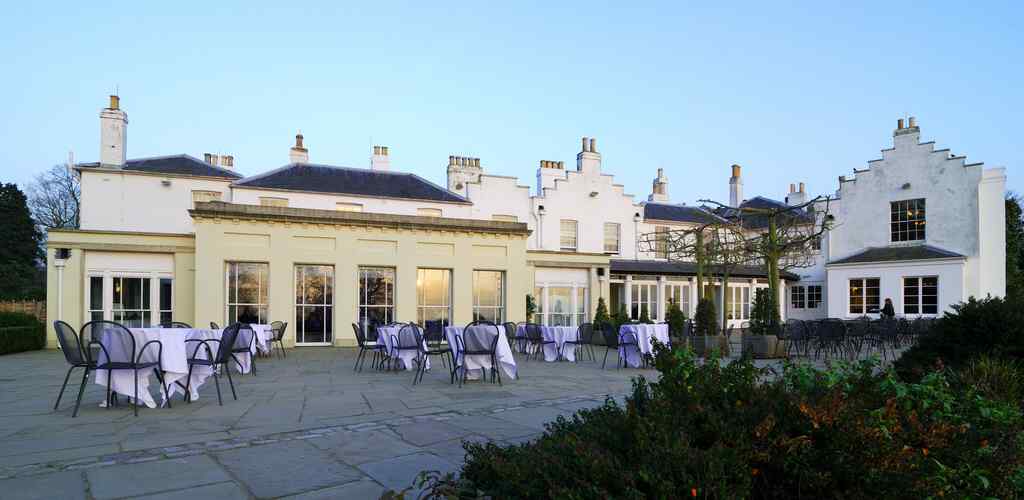 Pembroke Lodge.
W side (back).
Photo 2009. See larger and full size.
From Richard Fisher. See terms of use.
See more Creative Commons images. And here.