Stoke Damerel church, Plymouth
The parish church of St.Andrew & St.Luke, Stoke Damerel.
S end of
Stoke
, city of
Plymouth
, Devon.
See Stoke Damerel in
GENUKI
and
FamilySearch Wiki
.
See
findagrave
.
Burial place of Augustus Montgomery (formerly Reebkomp).
He was buried 16 Feb 1797 in the churchyard here. Apparently no gravestone.

Burial of Augustus Montgomery, Stoke Damerel, 16 Feb 1797.
From
here
. Also
here
.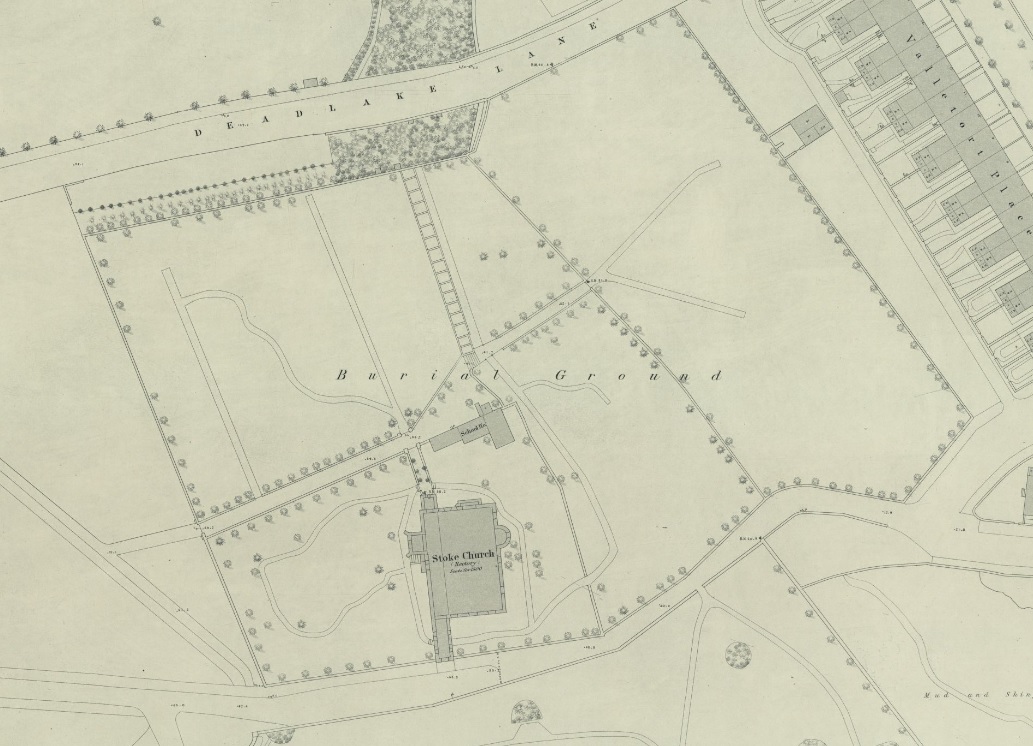 "Stoke Church" and burial ground.
From OS map. Revised: 1857. Published: 1862.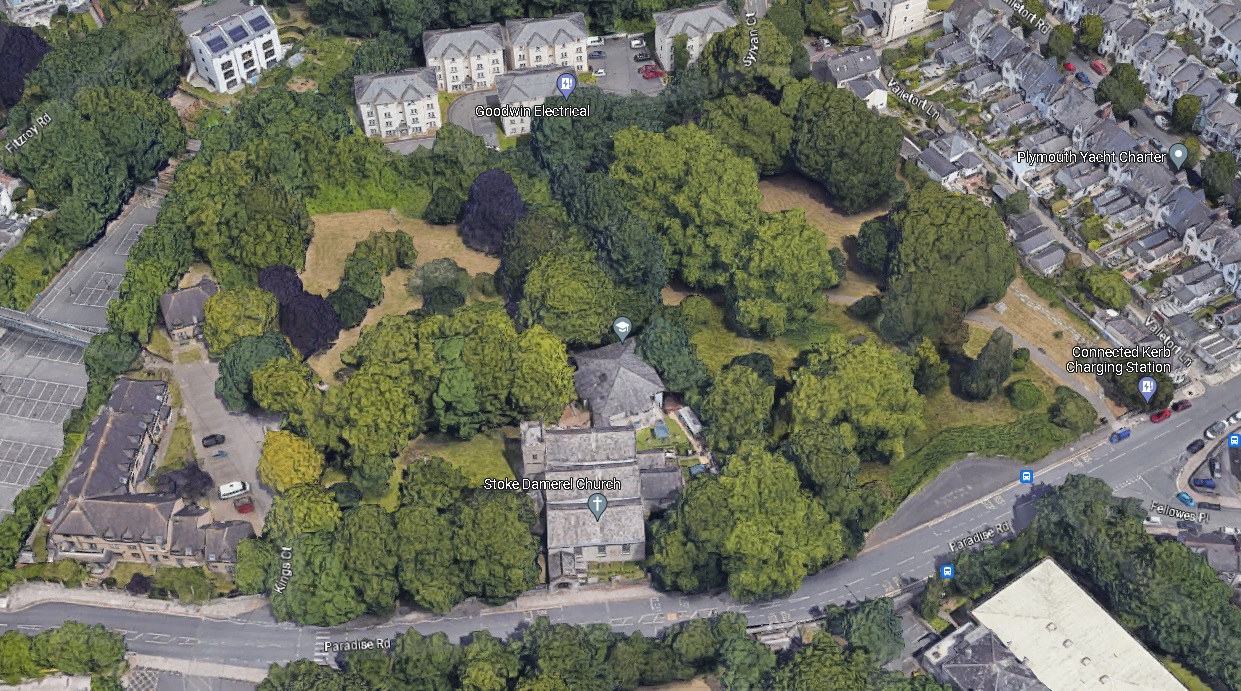 Modern 3D view.
From here.
See street view.
---
Sources yet to be consulted
Monumental Inscriptions Stoke Damerel, Plymouth City Library, Archives Dept. Stamped 1965. Filmed 1974 (2nd item on film).

(todo) Search through all monuments outside the church, from p.1 to p.135. Unfortunately there is no order. No index. Big job.

Devon Archives, Devon Heritage Centre, Exeter.

WCS - West Country Studies Library.
Monumentarium of Stoke Damerel church. William John Saint Aubyn. Manuscript [1875]. [WCS s929.5/PLY/ST.A]
Stoke Dameral church monumentarium. William John Saint Aubyn. Manuscript. [WCS s929.5/PLY/SEA]
Stoke Damerel monumental inscriptions. Devon Family History Society (1995). [WCS px929.5/PLY/SEL]
---