Luttrellstown, Co.Dublin
Luttrellstown Castle
, Luttrellstown, between Clonsilla and Lucan, W Co.Dublin.
The estate was most of Clonsilla parish, from the River Liffey to Clonsilla Church.
Seat of
Robert Luttrell
(died 1437).
Seat of
Thomas Luttrell, MP
(died 1634).
Henry Luttrell, 2nd Earl of Carhampton
sold Luttrellstown c.1800 to
Luke White
.
White remodelled the castle, and changed its name to Woodlands.
Luttrellstown Castle survives today, known again by that name. It is now a Country Club.
There was a celebrity wedding of footballer
David Beckham
and singer
"Posh Spice"
at Luttrellstown in 1999.
Old gate to Luttrellstown Castle.
Click to rotate.
From
Google Street View
.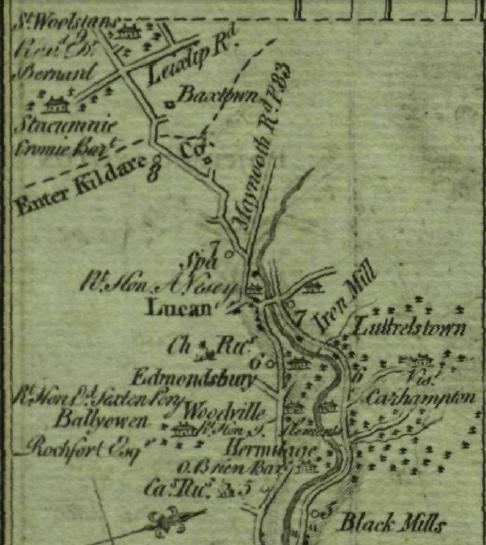 Luttrellstown in [Taylor and Skinner, 1777].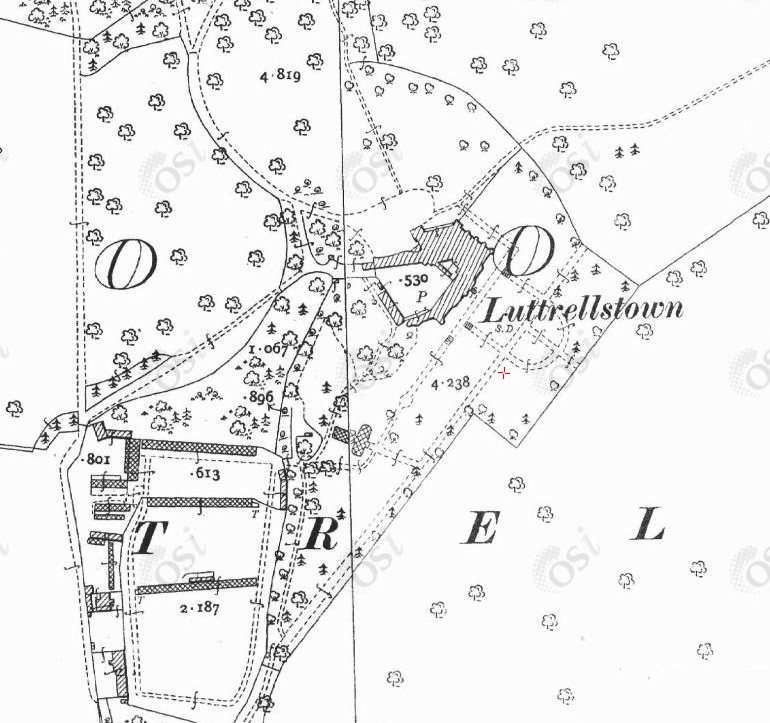 Luttrellstown on 1887 to 1913 map.
See modern satellite view.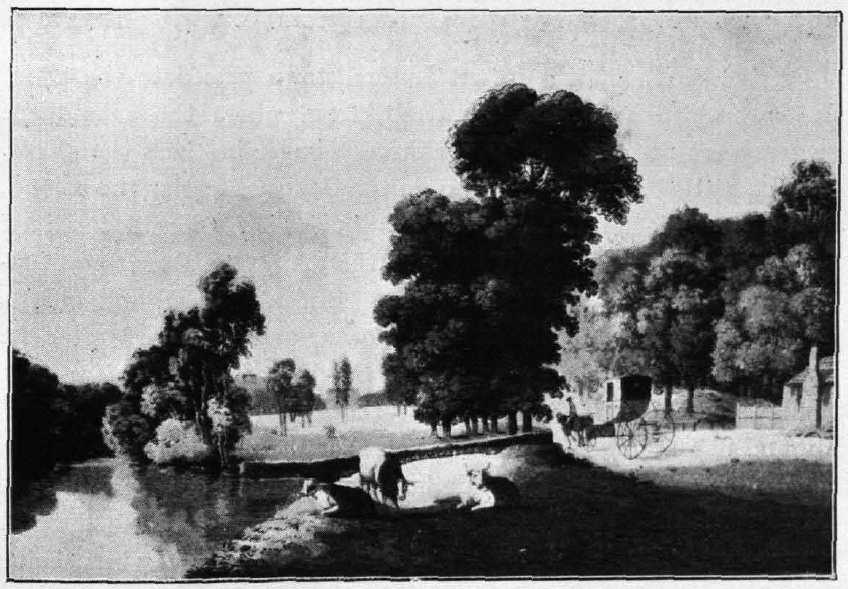 Entrance to Luttrellstown, 1795, by Jonathan Fisher.
From [Ball, vol.4, 1906].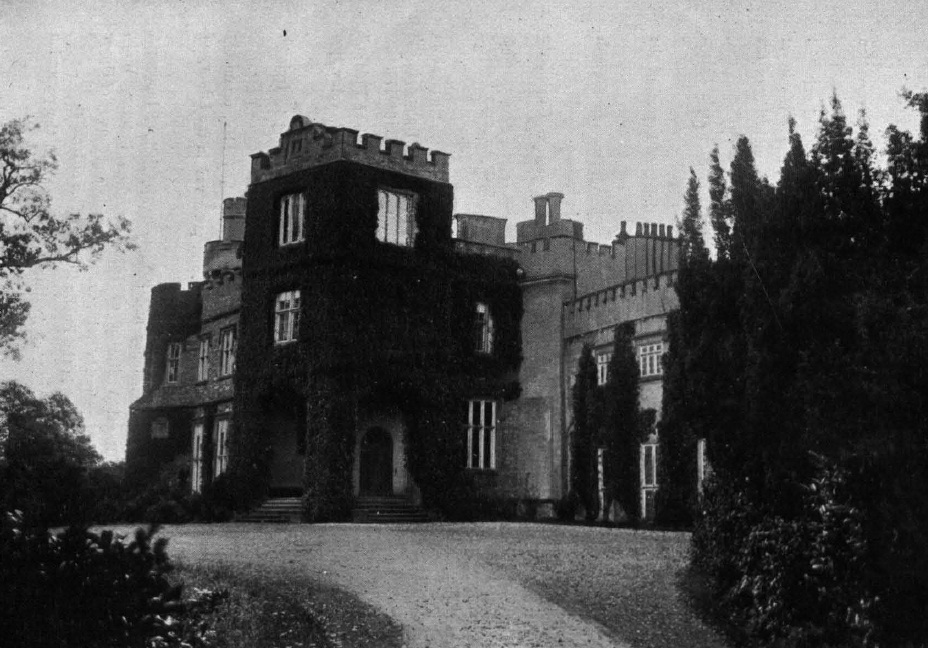 Luttrellstown Castle, c.1900.
Photo originally published in Ireland, vol.4, p.643, c.1901.
Republished in [Ball, vol.4, 1906].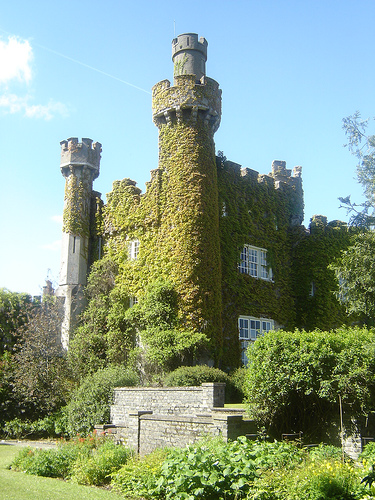 Luttrellstown Castle.
Photo 2006. See full size.
From Ailish Brennan. Used with permission.
---
Sources yet to be consulted
An Englishman's "Tour in Ireland in 1813 and 1814"
"Excursion to Ireland, by the Deputy Governor of the Irish Society in 1825"

Archer's "Survey of the County Dublin", early 19th cent.
Dutton's "Observations on Mr.Archer's Survey", early 19th cent.
Prince Puckler Muskau's "Tour in England, Ireland, and France", early 19th cent.

Brewer's "Beauties of Ireland", pre-1906, vol.1,p.267