Robert Luttrell
Sources yet to be consulted:
I follow here the line in
[Ball, vol.4, 1906]
rather than the one in the less reliable
[Burkes Extinct]
.
Robert Luttrell
,
of
Luttrellstown
, Co.Dublin,
mar
--- de Ashbourne
[dau of Sir Elias de Ashbourne, Kt, of Devon],
died 1437 (15th
Henry VI
),
had issue:

Christopher Luttrell,
died 1454,
had issue:

Thomas Luttrell, born 1435,
mar pre-1454 to Ellen Bellew,
Sheriff of Co.Dublin 1486,
had issue:

Richard Luttrell,
mar Margaret FitzLyon [dau of Patrick FitzLyon],
had issue:

Sir Thomas Luttrell,
Chief Justice of the Common Pleas in Ireland,
loyal servant of the Crown in the defence of the Pale, some of his letters survive, see [Ball, vol.4, 1906],
mar 1stly, 1506, to Anne Aylmer,
mar 2ndly to Elizabeth Bathe,
must have conformed to the established church, though his grandson was again Catholic,
died 1554, bur Clonsilla Church, Co.Dublin,
had issue, apparently by 2nd mar:
Simon Luttrell,
born est c.1548,
[Ball, vol.4, 1906] seems to show him as son by 2nd marriage,
only a child when his father died,
succ to Luttrellstown 1560,
entered Lincoln's Inn as a student 1566,
[Ball, vol.4, 1906] references his will,
had issue: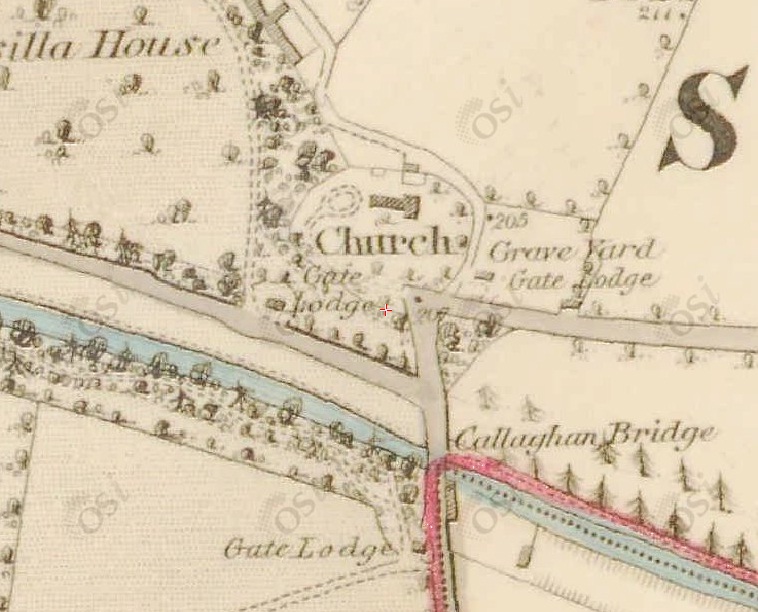 Clonsilla Church (Church of Ireland) on
1829 to 1842 map
.
New church built at this site 1846.
See modern
street view
.
---