John Charles Falvey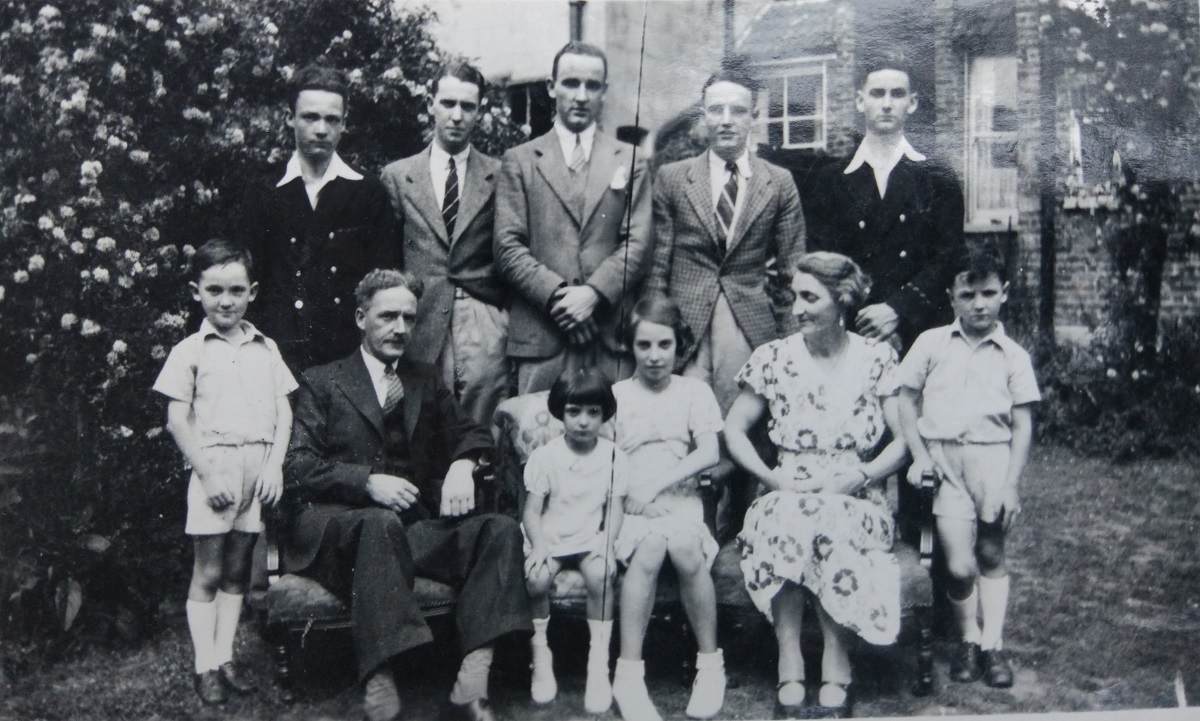 John Charles Falvey and Irene and their 9 children.
Wimbledon, 1936 or shortly after.
See
larger
and
full size
.
John Charles Falvey
, born 11 June 1884.
Father was a doctor in
Tralee
, Co.Kerry.
At home in Tralee in 1901 census.
He wit his sister
Julia's
mar in London in 1903.
It is thought that he studied for maybe a year to be a doctor, but when father died, he had to abandon it and earn a living.
Father died 1904.
Move to Dublin:
John Charles worked in Irish Land Commission, Dublin.
Living in 1911 census with mother at 23 Hollybank Ave, Ranelagh, Co.Dublin. Listed as "Civil Servant (Irish Land Commission)", unmarried.
London Gazette, 2 May 1913, p.3170,

reports his appointment as "Assistant Clerk (Abstractor)" in Irish Land Commission.
At mar 1913 he is living 57 Highfield Rd, Rathgar, Co.Dublin.
He mar 3 June 1913, RC church, Rathmines, Co.Dublin, see
mar cert
,
to
Irene Phillips
[Irene Maude Phillips, or Irene Maud, spelt "Phillips" in all records].
He was Catholic. She was Church of Ireland.
She was born 22 July 1887, 93 Upr Leeson St, Dublin, see
birth cert
. And
copy
.
She was dau of Thomas Phillips and Elizabeth Stuart (see their
marriage
in 1868).
Thomas Phillips was a Boot Manufacturer, also listed as merchant, trader. Living 93 Upr Leeson St at Irene's birth and bapt.
Irene was bapt 3 March 1889
[Leeson Park CoI par records]
. Note big gap between birth and bapt. 1901 census shows family a mix of CoI and Methodist. Maybe she had been bapt Methodist earlier.
See the family
listed
in 1901 census in Upr Lesson St.
She was a nurse.
She is
listed
in 1911 census as a resident nurse at Delaford convalescent home, Knocklyon townland, Tallaght par, Co.Dublin (sometimes listed under Templeogue), run by Dr. Robert Swan. See
old map
. See "Delaford House" in
[ICA, 1992]
.
At mar she was living Wellington Park House (must be Wellington Park House, Oakley Rd, Ranelagh, Co.Dublin).
He is John C. Falvey, listed at The Bungalow, 57 Highfield Rd, Rathgar, Co.Dublin, in alphabetic list in [Thom's, 1914].
Note street directory in [Thom's, 1914, p.1862] lists Denis Boland in The Bungalow, 57 Highfield Rd. The Bungalow was formerly listed as vacant in [Thom's, 1910, p.1831].
Move to Belfast:
They moved from Dublin to Belfast, think soon after Irish independence 1922. He carried on with the British civil service.
Lived Beechwood House, Belvoir Park, Newtownbreda, S side of Belfast. House now gone, road totally re-developed. Was on the Newtownbreda Road, around where Tesco now is (see old map and old map and modern map).
Listed as "civil servant", living Beechwood House, Newtownbreda, at son's birth 1927.
London Gazette, 7 June 1935, p.3734,

shows him working for the Land Purchase Commission, Northern Ireland.
Move to England:
He and family left Belfast 1936.
Worked until retirement in Crown Lands offices in Whitehall, London.
Lived in Wimbledon.
Irene died 1955, age 68 yrs.
John Charles died 23 May 1974, age 89 yrs.
No Irish relatives at funeral.
John Charles and Irene had issue:
Brian Falvey.
Alan Falvey.
Jack Falvey.
Tony Falvey.
Dermot Falvey.

Irene Falvey.
Basil Falvey.
Derek Falvey.
Yvonne Falvey.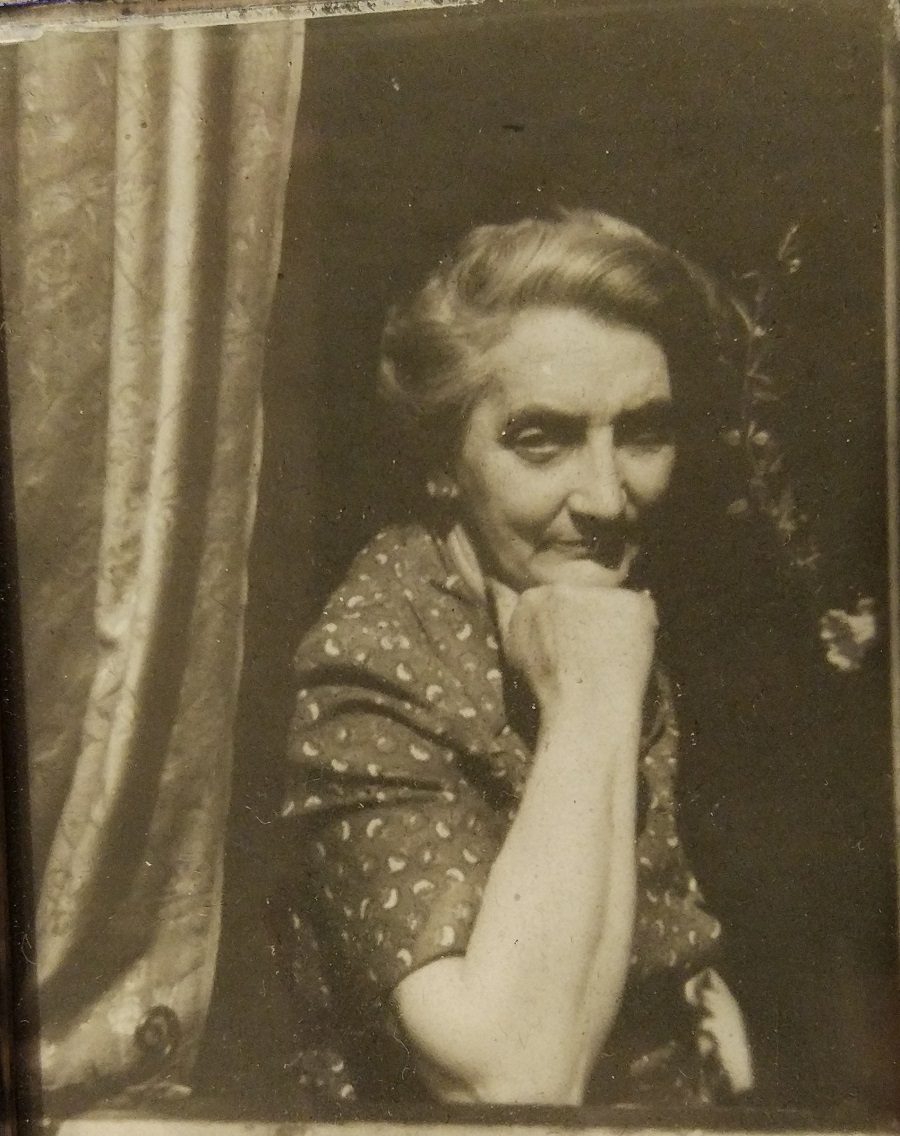 Irene Phillips.
See
larger
and
full size
.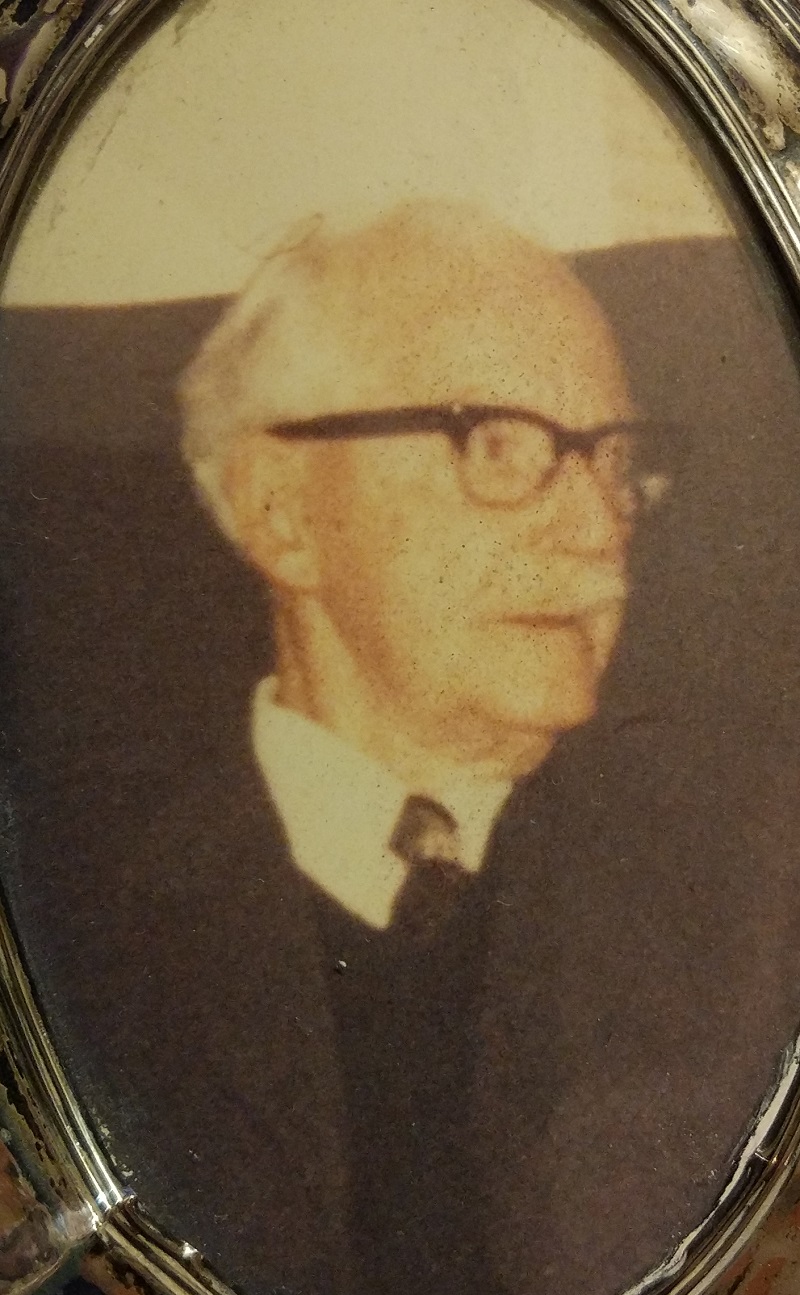 John Charles Falvey, age around 87 or 88 (c.1971-72).
See larger and full size. See other shot.