Dr. William O'Sullivan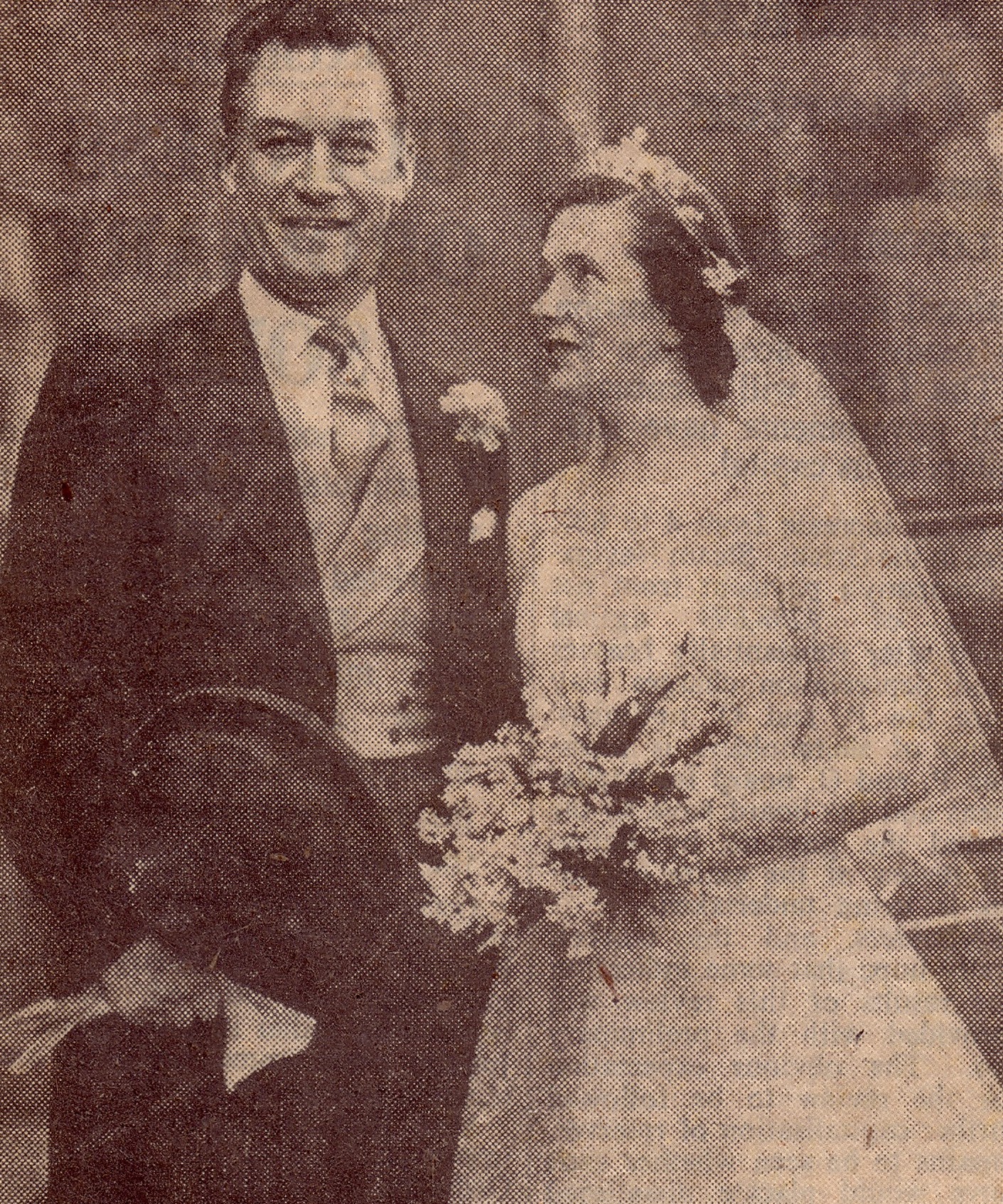 Wedding of William O'Sullivan and Phyllis Scott, 1955.
From Irish Times, Fri 15 Apr 1955.
See
full size
.
Dr. William O'Sullivan
,
Bill, Billy, "Dr. Billy",
born 13 Mar 1911.
He was educ
Clongowes
.
International rugby player.
International amateur golfer.
Became a doctor in Killarney, like his
father
.
Lived in
Inch House, Killarney
.
He mar Thur 14 Apr 1955 to Phyllis Scott [poss. Phylis, of Killarney].
They mar at University Church, St.Stephen's Green, Dublin.
He was still practicing as a doctor in 1985.
He was the last one to live in Inch House.
He left Inch House some time before 1996. Stayed in Killarney.
He died mid-Nov 2000, age 89 yrs.
They had issue:
Norrie O'Sullivan, mar Tim Buxton.

Billy O'Sullivan, mar Hilary O'Sullivan and had issue:

Lisa O'Sullivan.
Kerrie O'Sullivan.
Daniel O'Sullivan.
William O'Sullivan.

Miriam O'Sullivan, mar Allister McFarland and had issue:

Alexander McFarland.

Simon O'Sullivan, mar Sandy Hiyane and had issue:

William O'Sullivan.
Scott O'Sullivan.
Cormac O'Sullivan.

Sally O'Sullivan, mar Ivan Mulcahy.