Senator John Broderick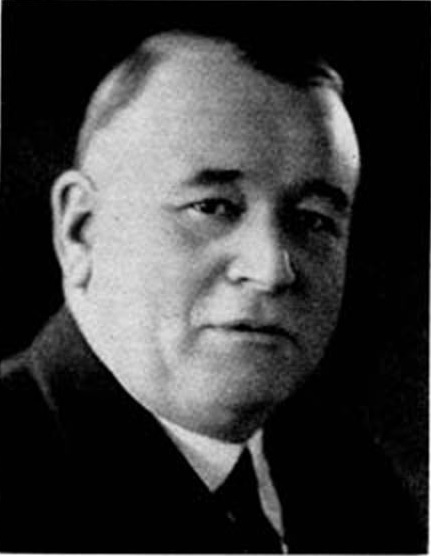 Senator John Broderick (bapt 1864, died 1939) of the Illinois Senate.
From p.198 of
Illinois Blue Book 1939-1940
.
Senator John Broderick
(see
here
),
born John Broder, later adopted "Broderick" like
rest of his family
,
bapt 25 January 1864.
Family lived near Ballybunion, Co.Kerry.
See
entry
in
tree
by
"mjtkennedy"
.
See
entry
in
tree
by
"glickenberger"
.
He emigrated to USA.
Came to Chicago about 1889.
He mar 1stly, 1894, to Annie Mahoney [born 1870].
He became an Illinois state senator. Served in the Illinois Senate at various dates from 1898 or 1899 to his death 1939.
He was a Democrat. He was an ally of Roger Charles Sullivan.
He was tried for bribery in 1911. He was acquitted.
His house was bombed in 1914.
He mar 2ndly to Winifred Daugherty [born 1879].
He became President of John Broderick and son, insurance agency, Chicago.
He died 9 Aug 1939, St. Elizabeth's hospital, Chicago, age 75 yrs.
See death record in Illinois Deaths Index. This gives incorrect date of birth of 22 Nov 1865, but shows parents as Michael Broderick and Mary Ann Hickey, so it is him.
See death notice from unknown paper.
See obituary from unknown paper. Mentions his siblings.
See obituary from unknown paper.
He was bur 12 Aug 1939, Calvary Cemetery, in Evanston, N of Chicago.
John had issue by 1st wife:
John Broderick,
born 1898.

Helen Broderick,
Helen A. Broderick, born 1899,
mar pre-1939 to --- Dea.