John Dowling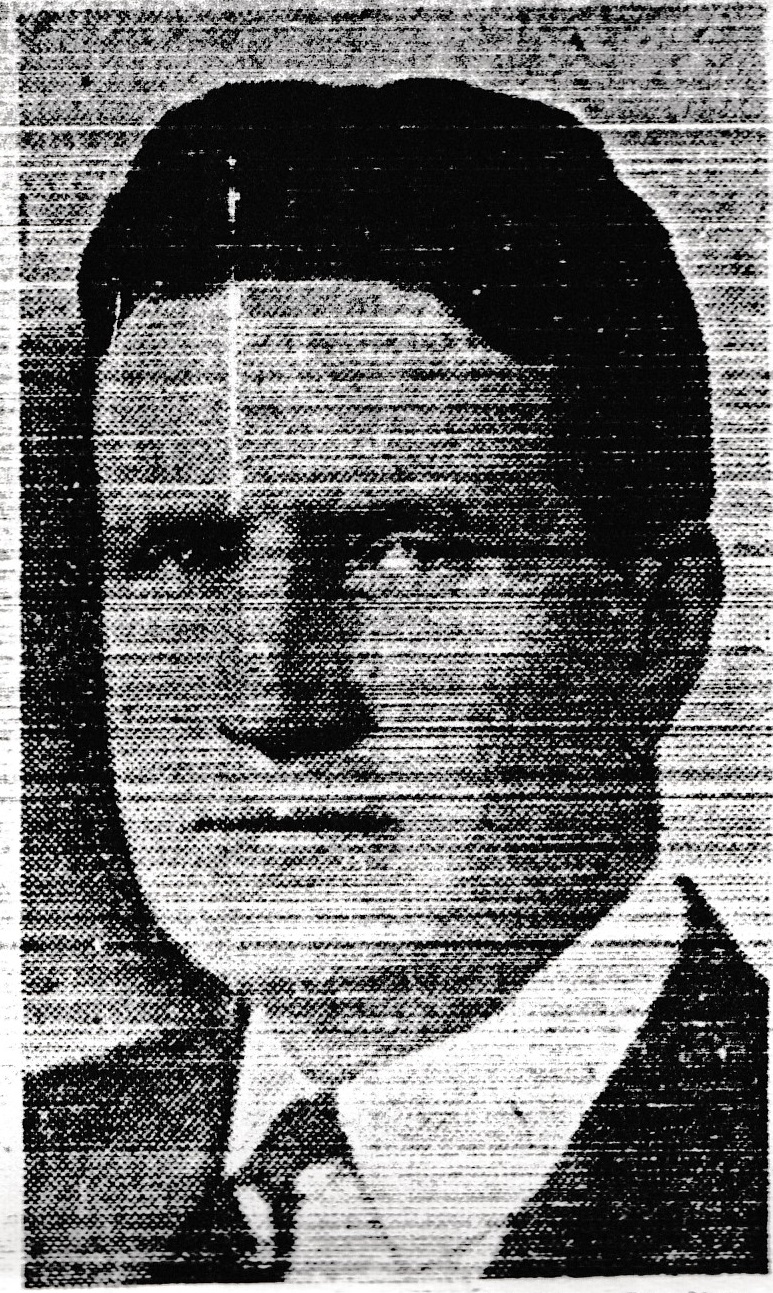 John Dowling.
From
profile
in New York Times, 27 Feb 1939.
John Dowling
, born 1904,
educ
Fordham Preparatory School
, Bronx,
educ
Fordham University
, graduate of
Fordham Law School
,
listed as "law clerk", working in a "law office", unmarried, in 1930 census,
became successful attorney,
became a
Federal Prosecutor
(United States Attorney),
Assistant United States Attorney
in
Southern District of New York
1934 to 1939,
mar pre-1937 to Anne Chisholm [Anne Elizabeth, NOT Ann, born 1908],
she was dau of William Meader Chisholm, or poss. Chisolm, NOT Chisulm, by his wife Elizabeth Barth.
John prosecuted the Katonah bank robbery case (possibly 1937),
he investigated Judge Martin T. Manton (resigned 1939), the first federal judge to be convicted of bribery,
he became trial attorney with Securities and Exchange Commission in New York district in 1939,
they were living 2817 Decatur Ave, Bronx (beside his mother) as at 1939,
he died 4 May 1947, age 43 yrs, or possibly 1949,
Anne died 2001, age 93 yrs,
bur Holy Mount Cemetery, Eastchester, Westchester County, New York (see map),
had issue:
John Dowling, mar Hebe Sanders and had issue:

Meaghan Dowling, mar Michael Chorske and had issue:

John Chorske.
Hebe Chorske.

John Dowling.
Peter Dowling, mar Deborah Willis and had issue:

George Dowling.
Sally Dowling.

Peter Dowling, mar Denise --- and had issue:

Christopher Dowling.
Lauren Dowling, mar Luke ---- and had issue.
Denise Dowling.

Roderick Dowling,
mar 1stly to Marianne Maloney and had issue:

Anne Dowling, mar Derek ----.
Katherine Dowling, mar Marc ---- and had issue.

mar 2ndly to Lavinia --- and had issue:

Lavinia Dowling.
Rory Dowling.

Robert Dowling, mar Leslie Block and had issue:

Erik Dowling, mar Camille Taylor and had issue:

Gabrielle Dowling.
Zachary Dowling.

Brian Dowling.