Sir Edmund Fitzgerald, of Cloyne and Ballymaloe, Co.Cork
References:

Things to see:

A small religious carving owned by Honora FitzMaurice Fitzgerald. In a silver case with an inscription "pray for the soul of Honoria". On display in the Dominican Priory, Pope's Quay, Cork.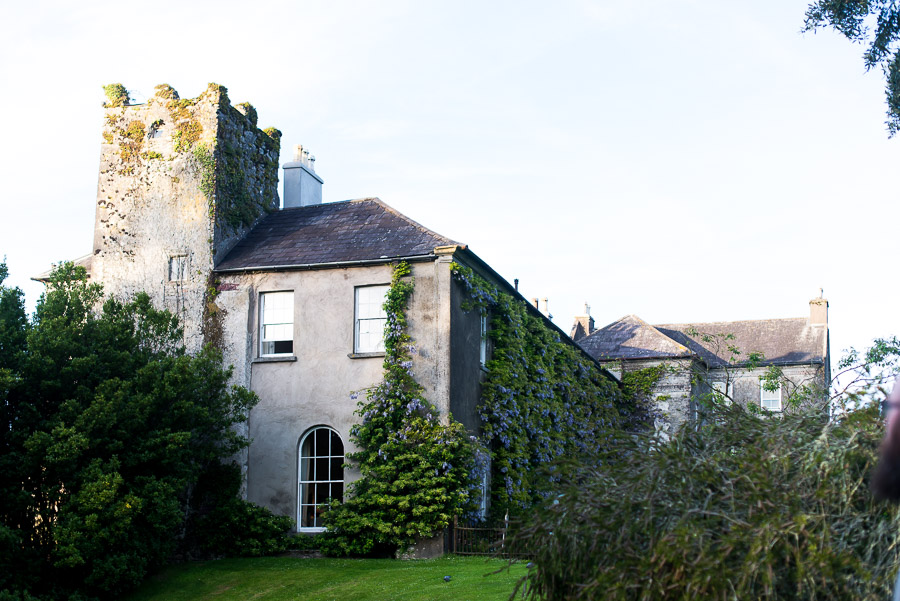 Surviving part of Ballymaloe Castle (LHS), adjoining the later Ballymaloe House.
Photo 2015. From
Valerie Hinojosa
. Creative Commons.
Sir Edmund Fitzgerald
(see
here
),
or Edmond, born 1569,
of
Cloyne
, Co.Cork,
and of
Ballymaloe
(pronounced "Ballymaloo", and spelt "Ballymaloo" in the past), E of Cloyne, Co.Cork (see
map
).
He mar post-1589 to
Honora FitzMaurice Fitzgerald
[descendant of
Edward I
and of
Aoife Mac Murrough
].
This was an interesting marriage since he was son of one of Munster's leading loyalists, while she was widow of the rebel leader
John Fitzedmund Fitzgerald
and daughter of the rebel leader
James FitzMaurice Fitzgerald
.
Edmund died 10 Mar 1612, age 43 yrs
[inscription on tomb]
,
bur in
Cloyne Cathedral
with his father.
Honora's will dated 1628.
Edmund and Honora had issue:
Ellen Fitzgerald (and here),
born post-1589,
mar in or before 1614 to Dermod O'Brien, 5th Baron of Inchiquin [born around 1594] and had issue.
Ancestors of Duke of Wellington and of Elizabeth II.
---
Ballymaloe Castle had many different owners after Fitzgerald.
A later
Ballymaloe House
was built.
Some of the old castle survives today.
Ballymaloe House was bought by Irish chef Myrtle Allen and her husband in 1948.
They founded a famous restaurant there in 1964. They also set up a hotel.
The house is now Ballymaloe House, Hotel and Restaurant.
Their daughter-in-law Darina Allen set up Ballymaloe Cookery School a few miles to the E (at Shanagarry, see map).
Darina Allen's daughter-in-law is chef Rachel Allen.
Ballymaloe Foods produces the well-known Ballymaloe Relish.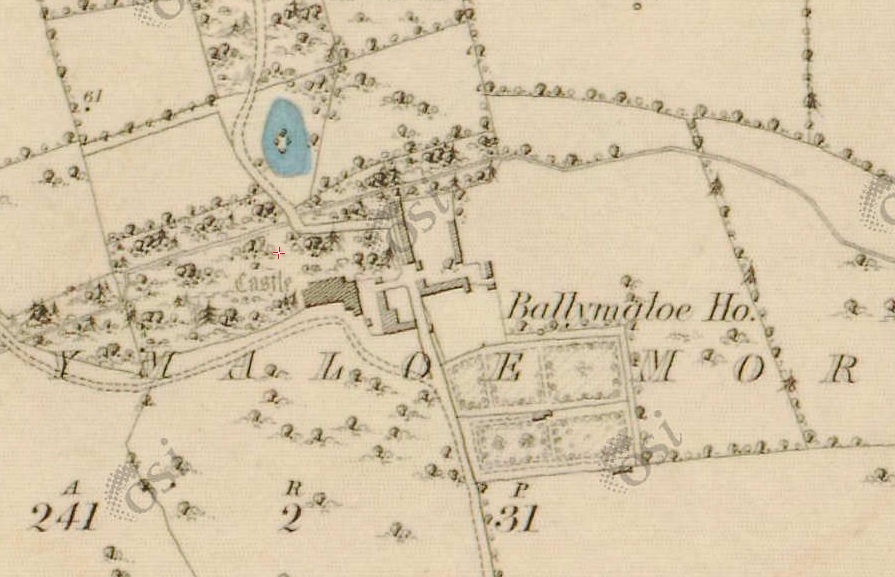 Ballymaloe Castle (now re-built as Ballymaloe House), Co.Cork, on
1829 to 1842 map
.
See modern
satellite view
and
street view
of NW gate.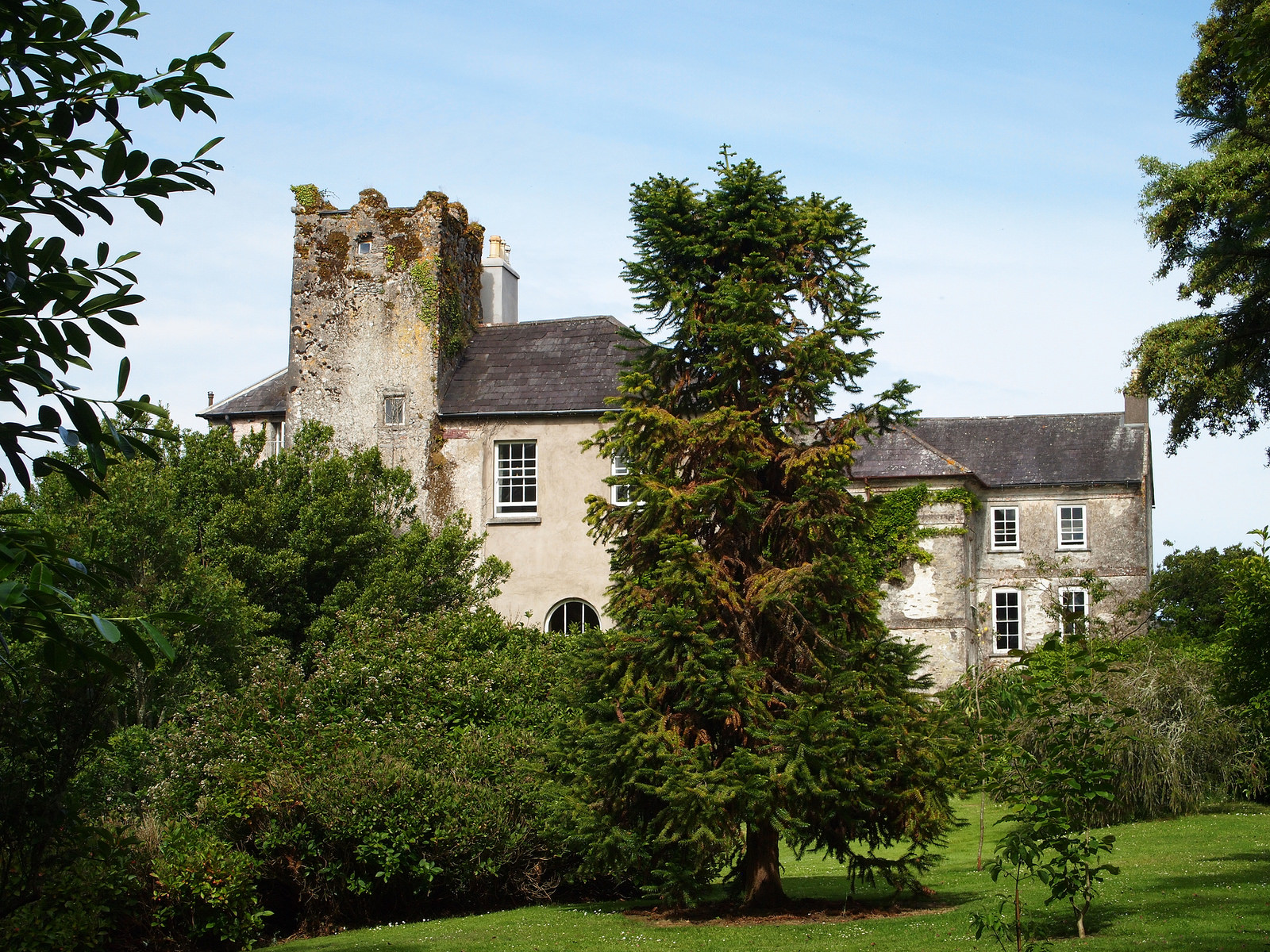 Surviving part of Ballymaloe Castle at Ballymaloe House.
Photo 2015. See full size. From Lindy Buckley. Creative Commons.
See other 2015 shot (and full size). From Lindy Buckley.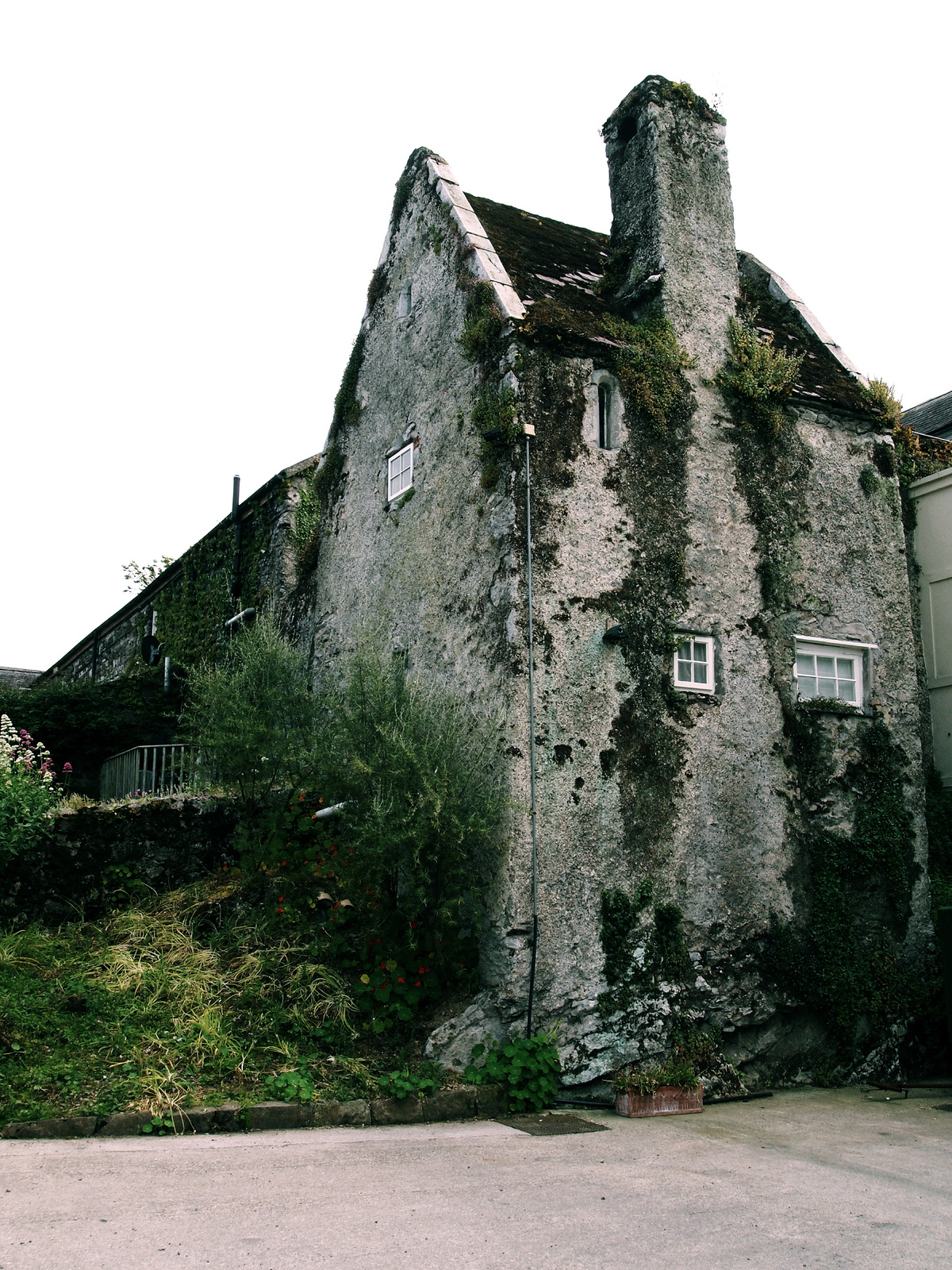 Another old building at Ballymaloe House.
Photo 2015. See full size. From Lindy Buckley. Creative Commons.


Ballymaloe House.


Myrtle Allen A Life In Food from Ballymaloe House on Vimeo.
---