Forrest of Morborne, Cambridgeshire
Or Forest.
Morborne is in Huntingdonshire, which is now part of Cambridgeshire.
Sources yet to be consulted: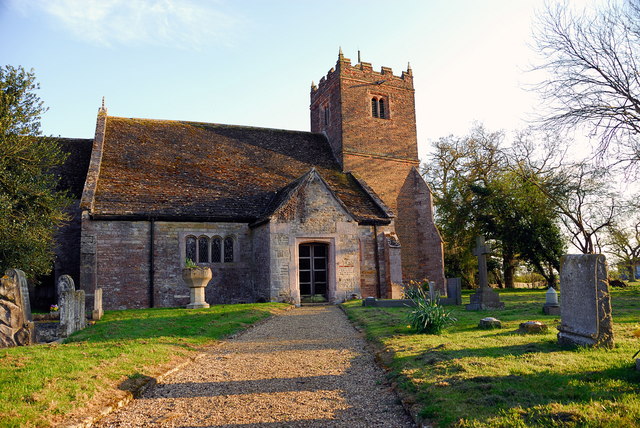 All Saints Church, Morborne.
Photo 2007. From
Geograph
.
See
street view
.
Sir Myles Forrest,
or Forest,
of
Morborne
, Huntingdonshire, now in Cambridgeshire (SW of Peterborough),
mar
Elizabeth Colly
[dau of Anthony Colly, of
Glaston
, Rutland],
had issue:
Sir Anthony Forrest, MP,
or Forest,
of Morborne,
bapt 27 Sept 1573, apparently at his mother's home place of Glaston,
educ Emmanuel College, Cambridge (entered 1591),
knighted 20 Aug 1604,
MP for Wallingford 1624-1626,
died 6 Mar 1631, age 57 yrs.




Isabella Forrest,
or Isabel, NOT Mary,
bapt Morborne, 27 July 1575,
mar George Lynne and had issue.




Elizabeth Forrest,
mar Sir Arthur Denny, Knt. and had issue.
They settled in Tralee, Co.Kerry.



---
Forest surname discussion forum
Forrest surname discussion forum

The Manor Farm, Morborne, is S of Morborne church. The house was built around 1692 and there are remains of a moat. Above the doorway are the arms of Forest of Morborne with the initials "P.F." and date 1692.