Icard of Smyrna, Turkey
The family are not really from Turkey. They are from France. They went out to Turkey on commercial or diplomatic business in the 18th century, and intermarried with other European families out there. Some family members still live there. See Historical background.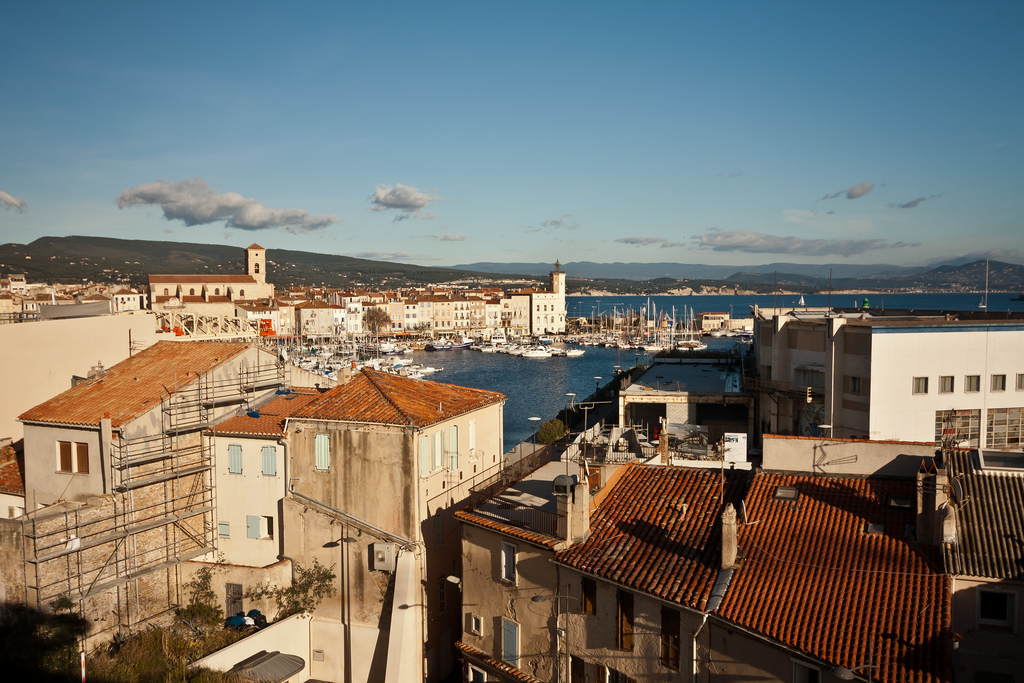 La Ciotat, S coast of France.
Photo 2012. See
full size
.
From
here
. See
terms of use
.
Jacques Icard,
of
La Ciotat
, near Marseille, S coast of France (see
map
),
mar
Anne Vassal
[of La Ciotat],
went before 1737 to
Smyrna
in W Turkey,
in Smyrna there developed a population of western European merchants and traders, see
historical background
,
had issue:
Marguerite Icard,
or Margaret,
[Goulburn, 1892] has her as "Margoton Ickhard, or Icard",
"Margoton" is a French version of "Marguerite",
born in Smyrna, 30 Dec 1737 [register of French Consular Chapel at Smyrna],
some writers thought Icard might be "Greek" but this is only because all the Europeans in Smyrna (the Greek part of Turkey) were sometimes called "Greeks",
mar at Smyrna, pre-1763, to William Maltass and had issue.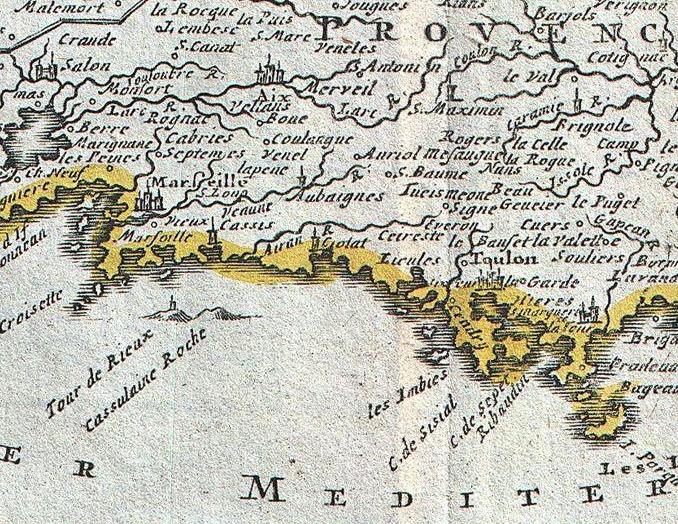 La Ciotat (between Marseille and Toulon) on 1706 map of Provence.
See
full size
. From
here
.
See more
Old maps of Provence
.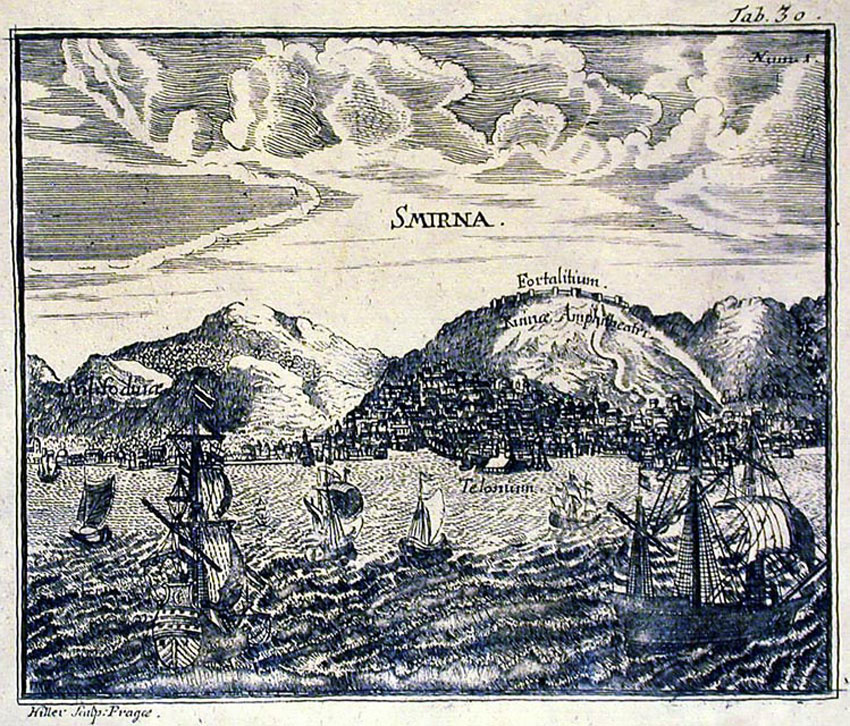 Smyrna in a book of 1735.
From Levantine Heritage. Used with permission.
Must be of this family: