Denis Mangan
Sources yet to be consulted:

[MSPC] RO/122. West Limerick Brigade. 5th Battalion.
Denis Mangan and Sally Moran.
See
larger
and
full size
.
Denis Mangan
, born 16 Oct 1894,
of
Gourbane
, near Shanagolden, Co.Limerick.
In IRA in War of Independence:
Denis was in the Shanagolden company of the IRA in War of Independence (1919-21).
His Captain was Tim Madigan.
His 1st cousin's son Dick Humphreys (who was same age as him) came to stay with the Mangans in summer 1920 to recover after damaging his health on hunger strike in April 1920. Dick and Denis were great friends.
When Shanagolden was attacked by the Black and Tans on 26 Aug 1920, Denis managed to escape over the fields.
His friend Tim Madigan was shot dead by British forces on 28 Dec 1920. Denis was with Tim that morning. Denis went home to Gourbane for lunch. The RIC and Black and Tan men went to Tim's house at Clashganniff and shot him as he tried to escape. They came to Gourbane. Denis was hidden under a load of hay and they did not find him.
Denis apparently received an Old IRA pension.
He mar 1923 [NOT 1922] to Sally Moran [Sara, born 1900].
He inherited Gourbane when his father died 1923 or 1924.
He also had another farm nearer Shanagolden town (no house, just field).
He inherited Skehanagh House, Crecora, Co.Limerick, through his mother.
He sold Gourbane 1935. Or possibly 1938.
He moved to Skehanagh House, Crecora (his mother's homeland, half-way across Co.Limerick).
He built Ballycahane house nearby (Ballycahane par is S of Skehanagh, S of Crecora, see map and map).
Denis was at his 1st cousin Nell Humphreys' funeral 1939 (he was same age as her children).
He bred and ran greyhounds.
Shea O'Loughlin's parents (in Dublin) received a greyhound from Denis Mangan into their care a week before the running of the McAlinden Gold Cup in Dublin, think late 1940s.
Shea O'Loughlin met Sally in 1950s.
Denis died 1979 (NOT 1981), age 85 yrs.
Denis and Sally had issue:
Marjorie Mangan.
Celia Mangan.
Sara Mangan, mar Frank Curd.

John Mangan, mar Rita Collins and had issue:

Shane Mangan.
Denis Mangan.
Sandra Mangan, mar Michael Cullen and had issue.
Sara Mangan, mar Tom Keating and had issue:

James Keating.

Garrett Mangan.

Alice Mangan.
Joe Mangan, mar Nuala ---- and had issue:

Gregory Mangan.

Kitty Mangan.
Ellen Mangan.
Mary Mangan.
Claire Mangan, mar Donal Reidy.

Denis Mangan, mar Clare Frost and had issue:

Denise Mangan.
Liz Mangan.
Clare Anne Mangan.

Betty Mangan, mar Tom Jones and had issue:

Thomas Jones.

Peter Mangan, mar Adelaide Powell and had issue:

Peter Mangan, mar Sandra Seward Feane and had issue:

Sarah Mangan.
Aoife Mangan.
Dioma Mangan.

Regina Mangan.

Ita Mangan.
Angela Mangan.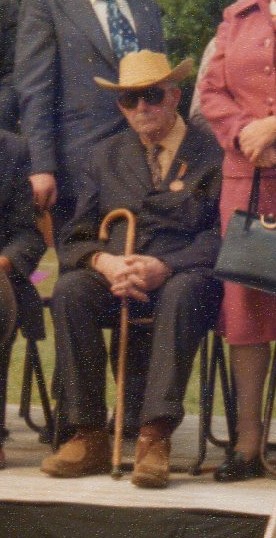 Denis Mangan at opening of
Captain Tim Madigan Memorial Park
, Shanagolden, 1977.