Nolan of Waterpark House, near Shanagolden, Co.Limerick
References:

Sources yet to be consulted: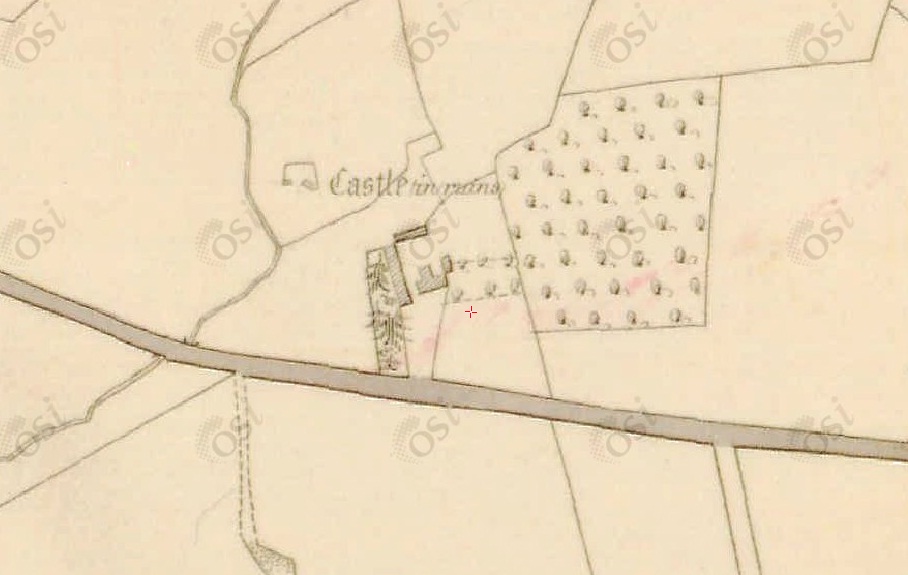 Waterpark House
on
1829 to 1842 map
.
Our family starts with:

James Nolan,
mar Mary O'Brien,
her family were called "O'Brien (Daly)" to distinguish them from other local O'Briens,
had issue:
James Nolan,
born 1770,
of Waterpark House, Shanid Lower, SW of Shanagolden, Co.Limerick.
---
A family tree compiled by Tim Donovan had various dates: 1712 for old James Nolan's birth, 1720 for Mary O'Brien's birth, 1749 for their marriage, 1752 for their son James Nolan's birth.
But Tim says this was just guesswork by his mother and not to be taken as accurate.
---
There is an incredible Nolan headstone at
Knockpatrick
dating from the time of the
Irish Famine of 1741
.
This is near the grave of
our Nolan family
and is likely to be a relation.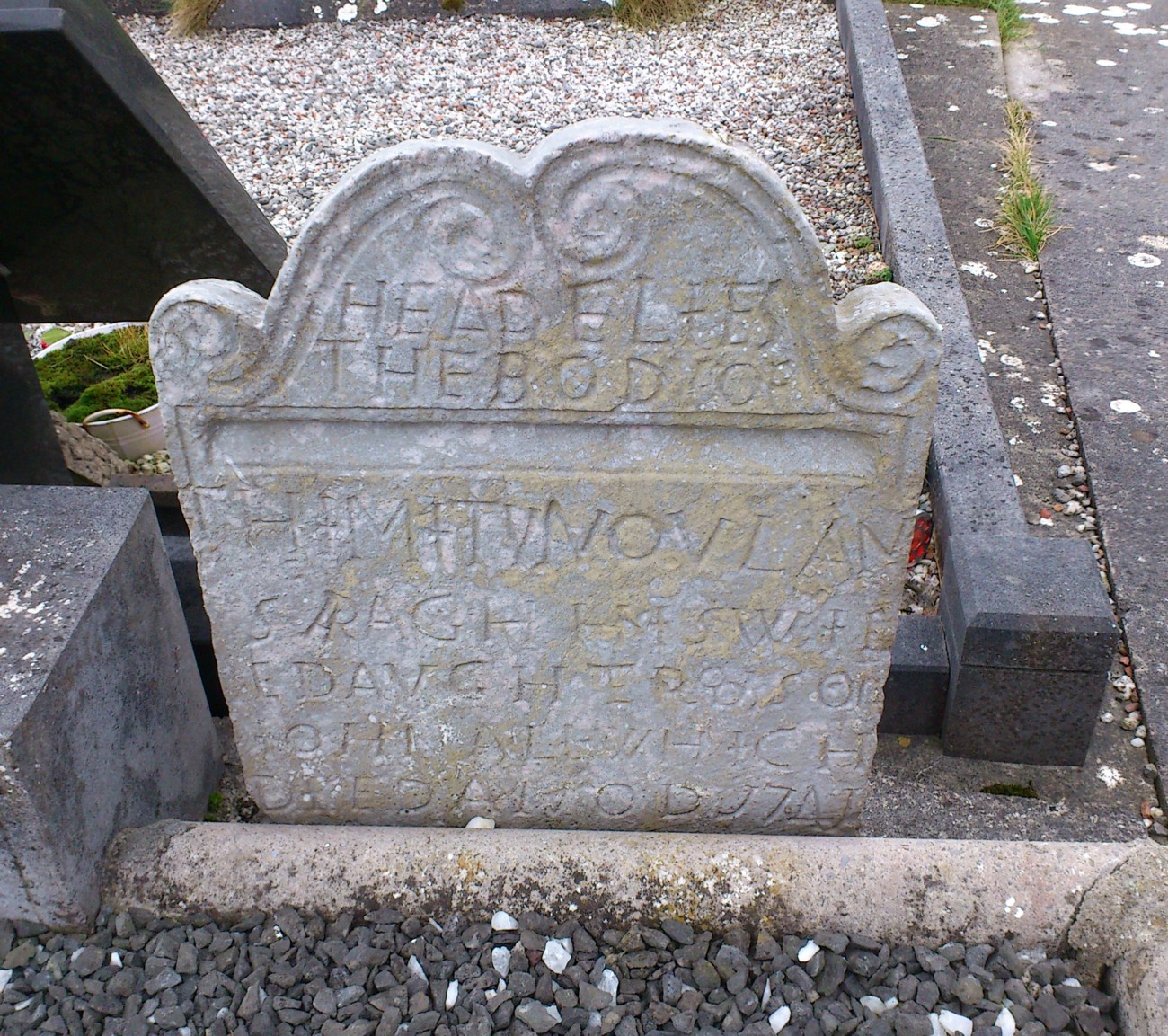 The 1741 famine stone. Knockpatrick, Co.Limerick.
Photo 2013. See
full size
.
Inscription says:
"Here lies the body of Thimity Noulan, Saragh his wife the daughter of John, all which died AD 1741"
.
Timothy Nolan,
mar Sarah ---- [dau of John ----],
both died 1741, at the time of the 1741 Famine,
both bur Knockpatrick.
---
---