James Skene, of Wester Corse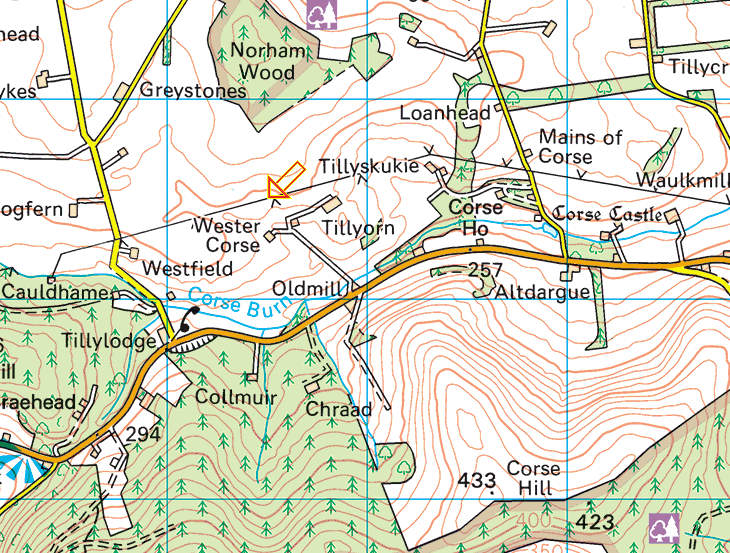 Wester Corse, Aberdeenshire.
From
streetmap.co.uk
.
[Skene, 1887]
says this is in the parish of Coull, which is just to the SW of here.
So it is NOT the Corse near Huntly, further to the N in Aberdeenshire.
James Skene
, born est c.1505,
purchased estate of
Wester Corse
, Aberdeenshire,
this is near Oldmill, W of
Corse Castle
, NW of
Lumphanan
, W of Aberdeen,
he mar
Janet Lumsden
[descendant of
Robert II, King of Scotland
and of
Henry I
],
had issue:
Robert Skene,
born est c.1535,
of Belhelvie, N of Aberdeen,
an estate which included Potterton,
mar 1stly to --- Ædie,
he was burgess of Aberdeen 1571,
his wife died pre-1574,
mar 2ndly, 6th July 1574, at Forbes, to Margrett Forbes,
had issue by 1st wife:

David Skene, of the Mill of Potterton, born est c.1560.




Gilbert Skene, M.D., physician to James VI, no issue,
[Burkes Extinct Baronetage] is WRONG to have him as father of David of Potterton.