West, Baron De La Warr
Sir Thomas West, 1st Baron West,
mar
Joan de la Warr
[descendant of
Henry III
]
and had issue:
Reginald West, 3rd Baron West and 6th Baron De La Warr [through his mother],
died 1451, had issue:
Margaret West, mar Sir Thomas Echyngham and had issue.
And ancestor in male line of:
Thomas West, 3rd Baron De La Warr (see here),
the title was disbarred and then re-created,
he was Governor of Virginia 1610-18,
carried out war against the Native Americans,
the state of Delaware in the US is named after him, as is the Delaware River and the "Delaware Indians".
Ancestor of:
George John West, 5th Earl De La Warr (see here), born 1791,
mar Elizabeth Sackville [born 1795, descendant of Edward III],
adopted the name Sackville-West, his descendants later just Sackville,
the title Baron Buckhurst (extinct 1843) was re-created for this branch 1864,
he died 1869,
she died 1870,
ancestors of:
Sackville-West, Baron Sackville,
who inherited the ancient Sackville house of Knole, Kent,
of which family is:

Vita Sackville-West, poet and novelist, born 1892 at Knole.
She is the model for Orlando by her lesbian lover Virginia Woolf.
Woolf was inspired by Vita, her Sackville ancestors, her beloved house Knole, and her inability to inherit it because she was a woman.
In Orlando the great house is given to the family by Elizabeth I, who is their cousin.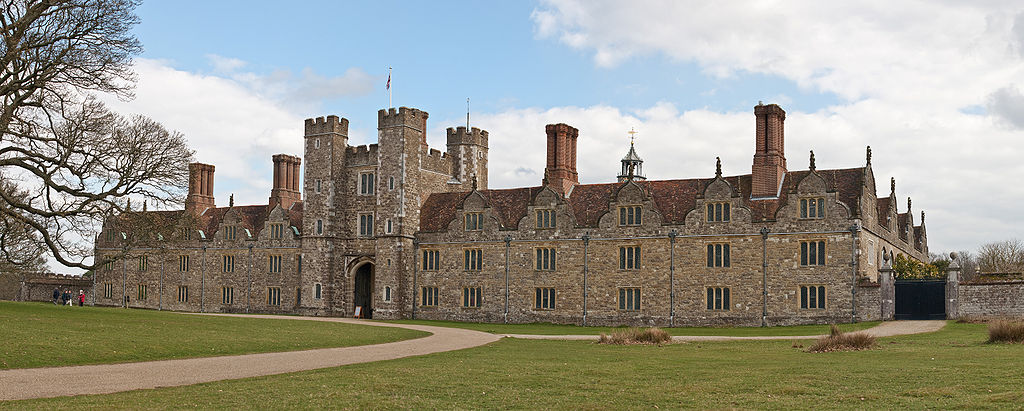 Knole House, Kent, 2009.
See
larger
and
full size
.
From
here
.


The movie Orlando (1992) with Tilda Swinton.
---