Mary Baldry

"Marianne Skinner" listed with her mother and
Wells step-family
in 1841 census.
Mary Baldry
,
born 1803,
Easton
, S of Framlingham, Suffolk.
She mar 1stly, pre-1834, to Robert Skinner.
He died pre-1838.
She had issue by 1st husband:
Mary Ann Skinner,
or Mary Anne, or Marianne,
born 27 Jan 1834, Wickham Market, Suffolk,
bapt 23 Feb 1834, Wickham Market.
Living with mother and step-family in Ipswich in 1841 census.
She is listed in 1851 census at school, St.Peter St, Ipswich.
She mar 2 May 1855, Levington, Suffolk,
to Samuel Anness [born 30 Dec 1833, Mayor of Ipswich] and had issue.
(todo) See mar of Mary Anne Skinner, [GRO.UK], 1855 2nd qr, Woodbridge, Volume 4a Page 781.

Mary mar 2ndly, 19 Sept 1838, to Joseph Wells [born 2 July 1804] and had issue.



They mar at Wherstead parish church, S side of Ipswich, Suffolk (see map).
She is listed as Mary Skinner at mar, servant, of Wherstead. Witnessed by Robert Newsom and Mary Wells.
See transcript and transcript. Other transcript says mar 22 Aug 1838.
(todo) See mar of Joseph Wells (would be with Mary Skinner), [GRO.UK], 1838, 3rd qr, Samford, Volume: 7, think not 12, Page: 511.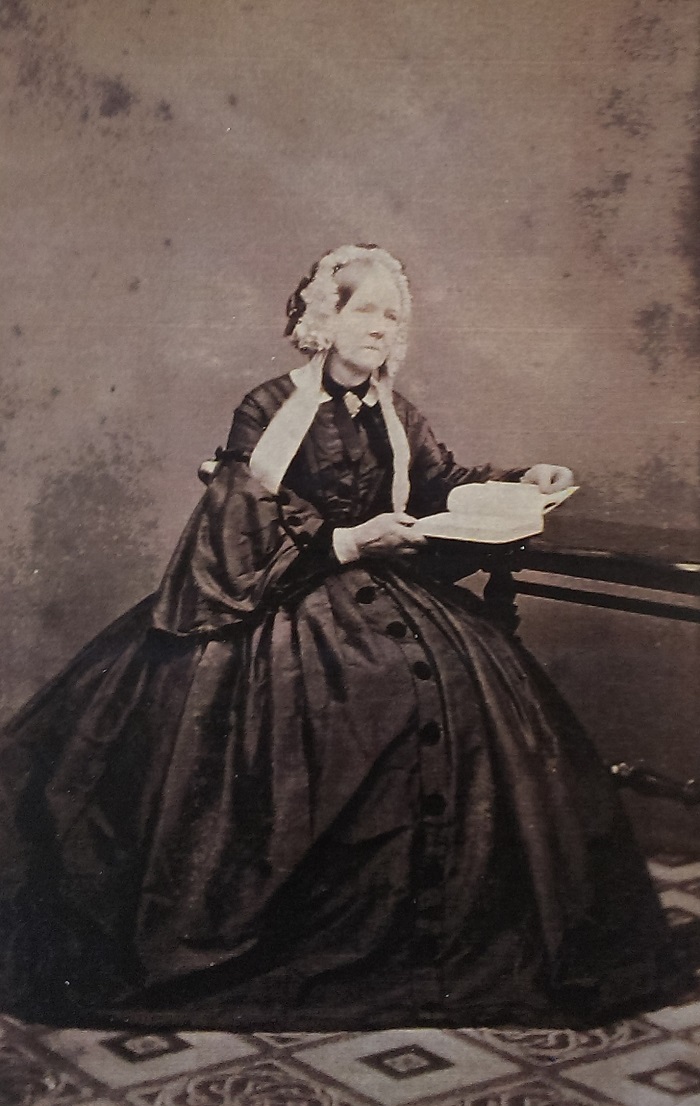 Mary Baldry in old age.
Labelled
"Grandmother Wells"
.
See
larger
and
full size
.