Sources
Sources that are only relevant to one page will be found on that page.
Sources that are only relevant to one family will be found on the home page for that family.
The icon

indicates I have a copy, either on paper or, more likely, a digital copy.
This is mainly there to remind myself what I need to buy or seek out.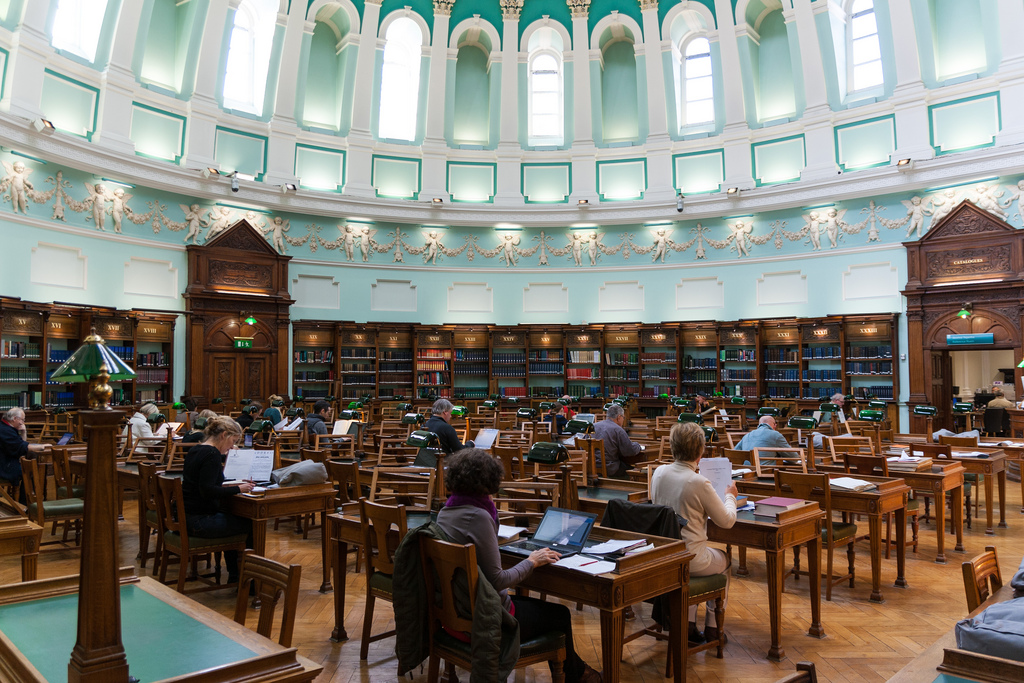 National Library of Ireland.
From
here
.
---
In my lifetime, technology has greatly changed and enhanced both visits to libraries and access to remote libraries:

Can bring tablet to library and can access my files and my website from my library desk.
Can bring phone to library and take huge numbers of digital photos of documents, to read in detail later.
Often on visits now, the main aim is to photograph, not to read stuff.
Libraries in Ireland and in foreign countries publish material online, so I can research from home.

This is all the norm for people growing up now. But it is a wonderful dream for people like me who started researching in the 1980s.

Copac - Combined catalog of UK and Irish libraries.
---
rootsireland.ie (or via irish-roots.ie or irish-roots.net)

Irish Family History Foundation (IFHF)
date format: DD/MM/YY
Co.Limerick - Limerick, Glin, Murroe, Shanagolden
Co.Tipperary North - Ballinahinch/Killoscully, Newport-Birdhill, Toomevara. Graves - Abington, Killoscully
Co.Tipperary South - Clogheen, Clonmel

Irish Family History Centre, Whitefriars, Aungier St, Dublin.
irishgenealogy.ie (free)
When last checked: Dublin, Kerry, Carlow, Cork
There is a plan to put all CoI parish records online here.

When last checked:

Births: 1864 to 1921
Marriages: 1845 to 1946
Deaths: 1871 to 1971
Indexed CoI parish records by Rosemary ffolliott

Images of transcripts made in 1950s and later.
Surname indexes. Images of these.

See also Rosemary ffolliott - newspapers
NLI parish records
These are scans of microfilm of the originals. Not transcribed or indexed.
Indexed at irishgenealogy.ie.
NLI does not have originals of any RC parish records. The originals are in local custody.
PROI reconstruction
Projects to try to reconstruct what was burnt in 1922.
Many of the wills resources are just indexes rather than the wills themselves. Just lists of the wills burnt in 1922.
NAI

Ancestry

FamilySearch

Index to Prerogative Wills of Ireland, [NLI] RR

Index to Irish Wills, 1536-1858, William Phillimore and Gertrude Thrift, [NLI] RR, [NAI] RR

Vol 1: Ossory, Leighlin, Ferns, Kildare
Vol 2: Cork and Ross, Cloyne
Vol 3: Cashel and Emly, Waterford and Lismore, Killaloe and Kilfenora, Limerick, Ardfert and Aghadoe
Vol 4: Dromore, Newry and Mourne
Vol 5: Derry, Raphoe

Exchequer Court of Equity Bill Books, 1674-1850.

Dublin wills

"Index to Dublin Wills", Appendix to 26th report of the Deputy Keeper of the Public Records in Ireland, 1895. See abbreviations. These wills were all burnt in 1922.
Dublin wills 1634-1858.
Wills - Actual content
Actual wills, transcripts, abstracts and summaries that survive.
GROI - General Register Office
General Register Office

Research Room, Werburgh St, Dublin.
Can order entries by post. Send letter with details and cheque.
Email service. Can get digital copies sent by email.

GROI index and entries online:

Other GROI online:

LDS index and entries:
PRA - Property Registration Authority (formerly Land Registry)

Current records (Dublin) - Land Registry, Setanta Centre, Nassau St
Current records (Kerry, Limerick, Tipperary) - Land Registry, Cork Road, Waterford

Registry of Deeds (since 1708)

Historical archive - Registry of Deeds, Kings Inns, Henrietta St, Dublin.
Does not have full deeds.
Has short memorials (summaries) of deeds in basement as loose sheets. Can pay to view these.
Has transcript copies of these short memorials in (easier to access) tombstone books in research room. Should be identical.

Images online at [LDS]
I did a quick index into the LR pages:
Registry of Deeds Index Project

Transcripts online. Limited coverage but very useful.
If indexing in LR itself is wrong (which can happen) try using the following to find out where the deed really is:

Search for deeds between A and B (close to target deed)

VO - Valuation Office, Irish Life Centre, Abbey Street Lower.

Valuation Lists - Can track owner/occupant of all properties from [Griffiths Valuation] through late 19th - early 20th century.
Substitute census for 1850 to 1900.
Some VO books online at findmypast.ie (pay to view).

Eneclann do Irish house histories research service
Library of Trinity College Dublin (TCD)

Search catalogue

Alumni Dublinenses 1593-1860
History of the Irish Parliament 1692-1800, 6 vols, edited by Edith Mary Johnston-Liik, 2002. [NLI] RR and Ms RR.

King's Inns, Dublin

Oireachtas Library Digital Collections

Medical Directory

Medical Directory, 1852
Medical Directory, 1856
Medical Directory, 1858
Medical Directory, 1859
Medical Directory, 1873
Medical Directory, 1878

Irish Linen Trade Directory, 1876
King James's Irish Army List, 1689, by John D'Alton, 2nd edn, vols 1 and 2, London, 1861.

The 1798 Rebellion: Claimants and Surrenders.

This CD is very hard to use: No original documents. No PDFs. Only transcripts in database. Need program to access database. Need to install program. Program only runs on Windows. To run program, need CD in drive each time.

Irish soldiers in WWI:
Jesuits
---
---
BL - British Library
NA.UK - National Archives (UK)
---
---
---
---
US military
Immigration and passenger lists
---
The following sites (e.g. Ancestry) host user-submitted trees.
User-submitted trees vary widely in quality. Some are professional and document their sources. Others are amateur gibberish.

Ancestry is probably the worst:

Ancestry trees have many terrible features: (a) It is hard to add background notes and sources. (b) It is hard to document uncertainty or multiple theories. (c) It is easy to copy other people's trees. Bad data gets replicated again and again.
On Ancestry, it is hard to trace the source of bad data and get it fixed. People copy thousands of names of a tree and walk away and never do any research and bad data is never changed. You contact someone to ask about the source of their data, and, if they reply, they say it was copied from another tree, which copied from another tree, and so on. It is often impossible to find the true source of anything.
In general, I do not believe anything on Ancestry (in user-submitted trees). I use Ancestry as an aid to search for real sources.
Ancestry is also full of people who: (a) do not put an email address on their profiles, or: (b) have private trees. I do not understand such people. Do you not want to hear corrections and new information?

WikiTree is better:
Theory of Family Relativity - shows how DNA matches are related.

MyHeritage In Color. Restores faded colours.
Also converts black and white to colour using AI.

Deep Nostalgia (AI animations of pictures).
This works best with large photo, face full on to camera, sharp edges, head clearly delineated, blank background.
Other
Other big genealogy sites, with user-submitted trees.
Genes Reunited

To link to an individual, inspect element, see: div relkey and then:
http://tree.genesreunited.co.uk/V3.4.3?relation_key=n
France
---
Encyclopedia
Biography
Irish biography
DIB - Dictionary of Irish Biography (formerly here)

Beathaisneis (multi-volume dictionary of Irish biography, in Irish)

Thom's Irish Who's Who, 1923.

A Dictionary of Irish Biography, Henry Boylan

A Compendium Of Irish Biography, Alfred Webb, 1878.
100 Irish Lives, Martin Wallace, London, 1983.
Louis McRedmond (ed), Modern Irish Lives: Dictionary of 20th-century Biography, Gill and Macmillan, Dublin, 1996.
A Biographical Dictionary of Irish Writers, Anne M.Brady and Brian Cleeve, 1985.
---
17th century
18th century
19th century
Tithe Applotment Survey, 1823-1837, [NAI]

Ordnance Survey of Ireland: Letters, 1834 to 1841.

A Topographical Dictionary of Ireland, Samuel Lewis, 1837, [NLI], [NAI], facsimile pub 1995

Owners of Land in Ireland, Local Government Board, 1876

"The Landowners of Ireland", Hussey De Burgh, 1878.

The Great Landowners of Great Britain and Ireland
[VO] has text and maps, to view on-site.

askaboutireland.ie (free) has:

Maps are currently broken.

findmypast.ie (pay to view) has:

Text online:

For all the above, the maps need to be cross-checked to multiple plots. Sometimes plot numbers in the map do not match the text.
---
---
---
Beranger's pictures of ancient buildings

Cooper's pictures of ancient buildings

Francis Grose, The Antiquities of Ireland, 1794.
Daniel Grose, The Antiquities of Ireland: A Supplement to Francis Grose, ed. Roger Stalley, 1991.

Ireland in Pictures, The Hon. John F. Finerty, Chicago, 1898.

Georgian mansions in Ireland by Thomas U. Sadleir and Page L. Dickinson, 1915.
Guide to the National Monuments of Ireland, Peter Harbison, 1970.
In Ruins: The Once Great Houses of Ireland, Simon Marsden and Duncan McLaren, 1980, revised 1997.
A guide to Irish country houses, Mark Bence-Jones, 1988. 2nd edn 1990. This was previously Burke's Guide to Country Houses: Volume 1, Ireland, 1978.
Irish Castles, David Pritchard and Liam Blake, 1993.
Great Irish Houses, Irish Georgian Society, 2008.
The Irish Country House, by Desmond Fitzgerald, 29th Knight of Glin and James Peill, 2010.
The Gate Lodges of Munster: A Gazetteer by J.A.K. Dean (2017).
---
Royal Descents
Early Burke's Peerage is not very reliable. Use with caution. Later Burke's Peerage is good.
This is the most reliable Peerage and Baronetage.
Other Peerage
The Peerage of Ireland, Edward Kimber, 1768.

Peerages of England, Scotland and Ireland, pub 1790.

Peerage, Baronetage and Knightage, Joseph Foster

The Scots Peerage, [TCD] Research Area, Stall 91, [ECL] W X CS 421 (Scottish RR)

New Extinct Peerage 1884-1971, Leslie G. Pine, 1972.

Cracroft's Peerage, 2000.
Burke's Extinct Peerage and Burke's Extinct Baronetage are so unreliable that I am phasing them out as sources entirely.
Burke's Dormant and Extinct Peerages

Burke's Extinct and Dormant Baronetage

Burke's Knightage, 1841 [think only contemporary Knights, not all-time list]
Burke's Commoners of Great Britain and Ireland




Burke's Landed Gentry, [NLI] 929725

1847 edn

1850 edn
1882 edn, [ECL] CS 425 (T68548-49)
1894 edn, [RDS] RR
1898 edn. [RDS] REF 929.72.
1925 edn
1952 edn, [ECL] WCS 425 (T41757)
18th edn, 1965-72, [NLI] RR 929725, [RDS] RR REF 929.72, [TCD] REF 929.7, [ECL] WCS 425 (3 vols - 67309H, 78049N, 29856X), [WCL] RR
19th edn (latest)




Burke's Landed Gentry Scotland

Burke's Landed Gentry Scotland, 2001, [TCD] REF 929.7 A8
Miscellanea Genealogica et Heraldica
.
[NLI]
92905 m 1 (offsite, order in advance).
Volumes online:
1st series
New series (2nd series)
3rd series
4th series

Vol.2, 1908.
Vol.3, 1910.
Vol.4, 1910-11 (NOT 1912).
Vol.5, 1912-13.

5th series
John O'Hart
is not very reliable. He starts off with myths - Adam, the Deluge,
Milesius
, and so on. The myths rather cast doubt on his work in historical periods. Some of his early modern pedigrees may be accurate. But everything needs to be cross-checked.
Families - Other
Gary Boyd Roberts (and see here)

Notable Kin (or via here)
Notable Kin
The Royal Descents of 600 Immigrants to the American Colonies or the United States

Frederick L. Weis

The Magna Charta Sureties, 1215
Ancestral Roots of Certain American Colonists

American Presidential Families, Hugh Brogan and Charles Mosley, Morris Genealogical Books, 1993, ISBN 0-7509-0582-4, [CUL] R494.89

The Presidents: Their Lives, Families and Great Decisions, articles from the Saturday Evening Post , Funk and Wagnalls company (NY) Special Edition, pub by Curtis Publishing Company, Indianapolis, Indiana

Editions in 1980, 1981, 1989, 1993.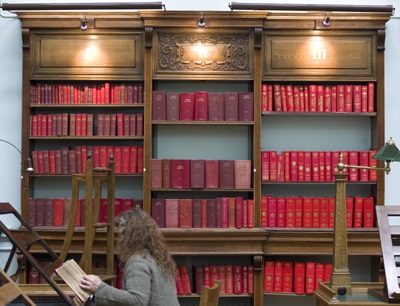 Thom's Directory
in the
NLI
.
From
NLI
.