Blundy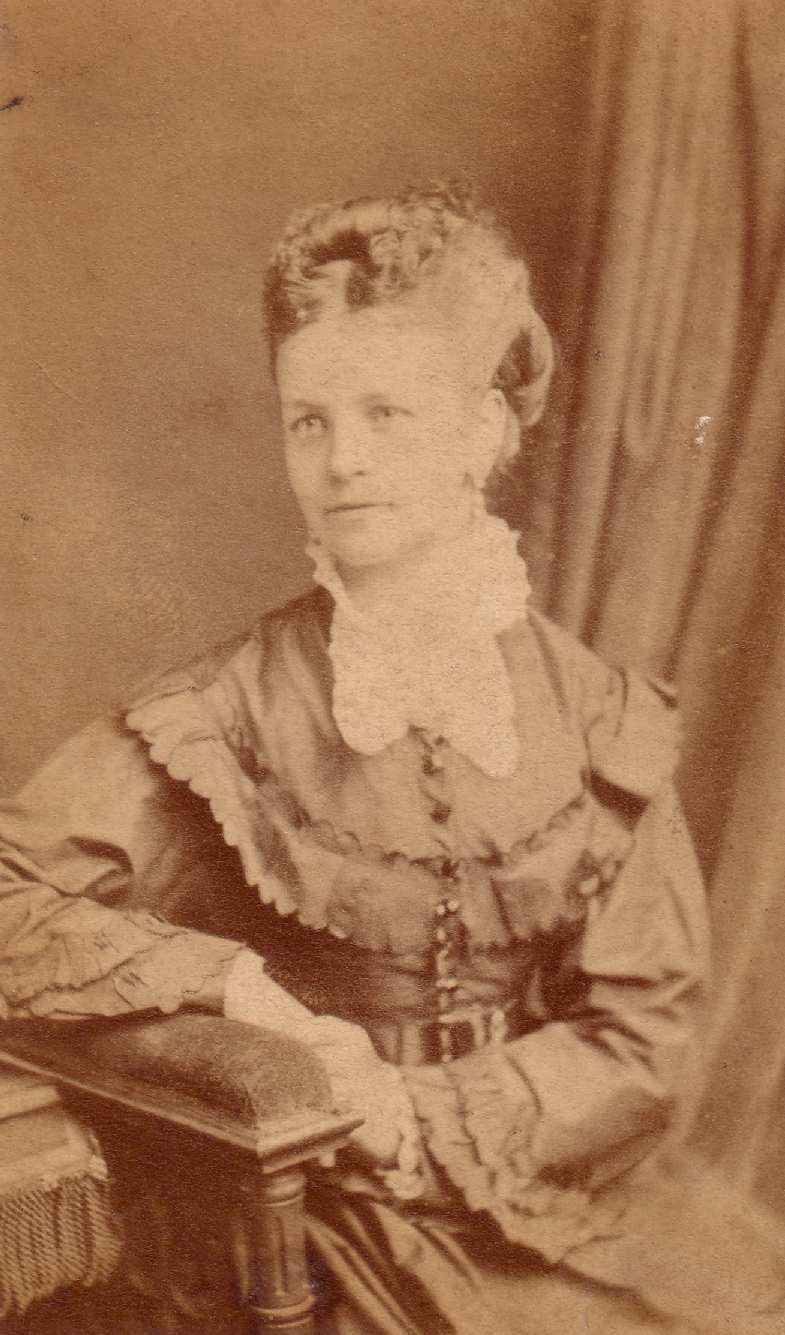 Annie Blundy, 1874, Manchester.
See
larger
and
full size
.
John Blundy,
"Blundey" on dau's mar cert,
see
entry
in
tree
by
Gene Clark
,
mar
Jane Sneath
,
at dau's birth 1850 he is listed as labourer, of
Brant Broughton
, Lincolnshire (see
map
),
Jane was illiterate,
at dau's mar 1875 John is listed as "farm labourer",
had issue:
Annie Blundy,
Ann, born 12 Jan 1850, Brant Broughton [GRO.UK],
census of 1881 says born Brant Broughton,
living Green Street, Manchester, at mar,
mar 29 May 1875, St.Thomas' church, Ardwick, Manchester, to George Henry Stanger and had issue.
See mar cert from here. NOT June 1875.
John Blundy might be the same as the following (see the middle name Sneath in the grandchild).
However
this page
suggests that Betsy Blundy was dau of John Blundy and Jane Cranwell.

John Blundy,
mar Jane ---,
had issue:
Betsy Blundy,
born 9 Oct 1847, Brant Broughton,
bapt 10 Oct 1847 [Brant Broughton par records], see transcript,
mar James Marsh [born 18 Sept 1851, son of John Marsh],
he was a blacksmith at Scredington, Lincolnshire (see map),
moved to Gainsborough, Lincolnshire,
had issue:

Dianah Sneath Marsh,
or Dianah Snaith Marsh,
born 15 Feb 1881,
died 13 Oct 1894, age 13 yrs.