Kilkenny Castle
Kilkenny Castle.
Click to rotate.
From
Google Street View
.
Kilkenny Castle
was originally built by
Strongbow
1172.
Rebuilt by
William Marshal
1192.
Purchased by
James Butler, 3rd Earl of Ormond
1391.
Sir Richard Butler
born here 1395.
Seized by
Piers Butler, 8th Earl of Ormond
in 1498, as he asserted his claim as heir to the Earldom.
Seat of Earls, Dukes and Marquesses of Ormond (later spelt Ormonde).
After the Butlers established their seat, Kilkenny became one of the most important towns in Ireland.
It was in the 1640s the Catholic Royalist capital of Ireland.
Its period of grandeur lasted until the 18th century, leaving behind one of the most beautiful towns in Ireland, with an unusual number of pre-18th century buildings and laneways.
In the 17th century, James Butler, 1st Duke of Ormonde gave Kilkenny Castle a wonderful, unfortified, French Chateau look. (He had been in exile in France with Charles II in the 1651-1660 period.)
But sadly in the 19th century, Kilkenny Castle was restored to a more brutal (and more commonplace, in Ireland) medieval defensive look.
The castle was seat of the Marquess of Ormonde until 1935.
Now owned by the state.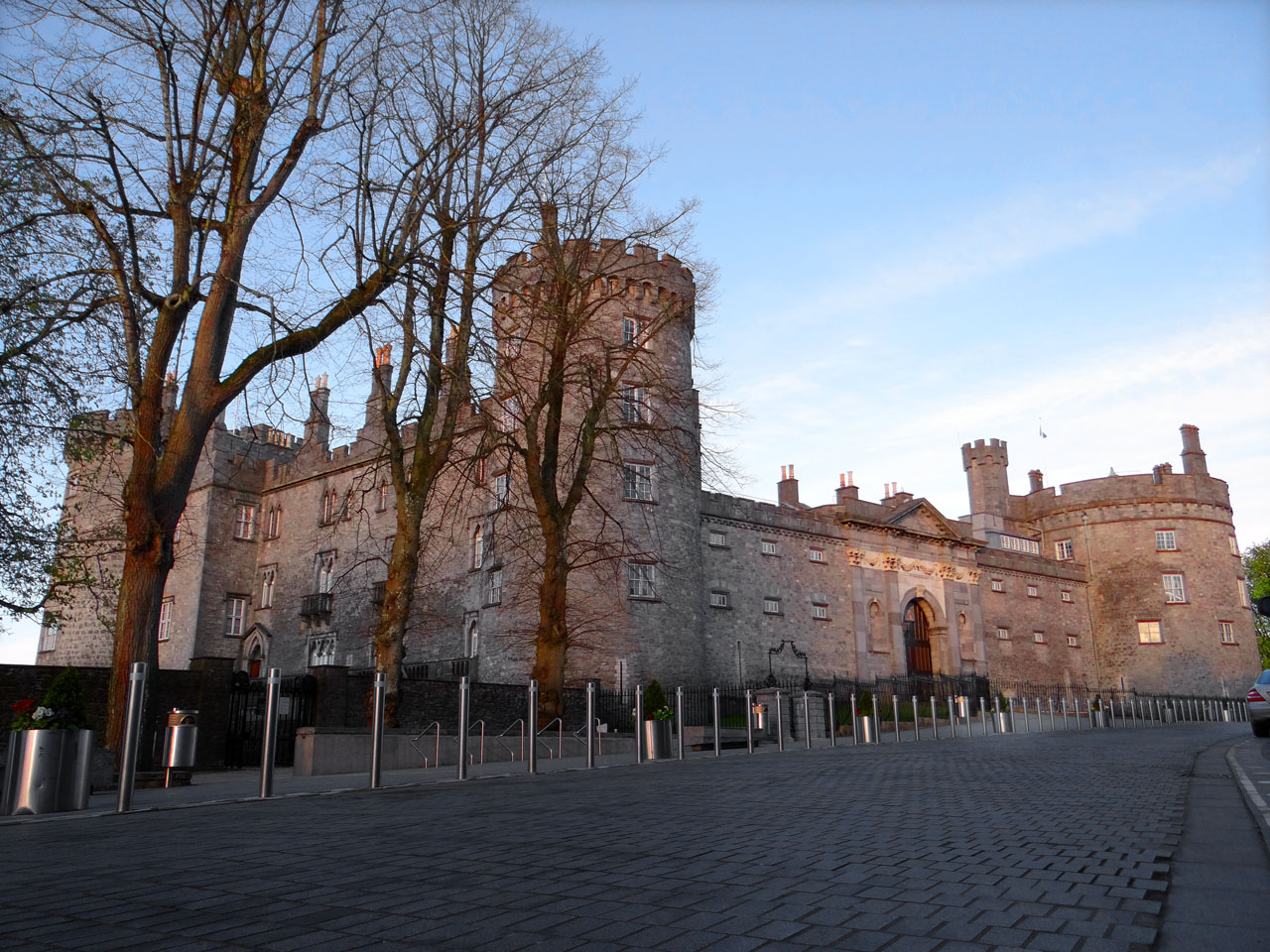 Kilkenny Castle.
Photo 2013. See
full size
. From
here
.
See
2004 photo
.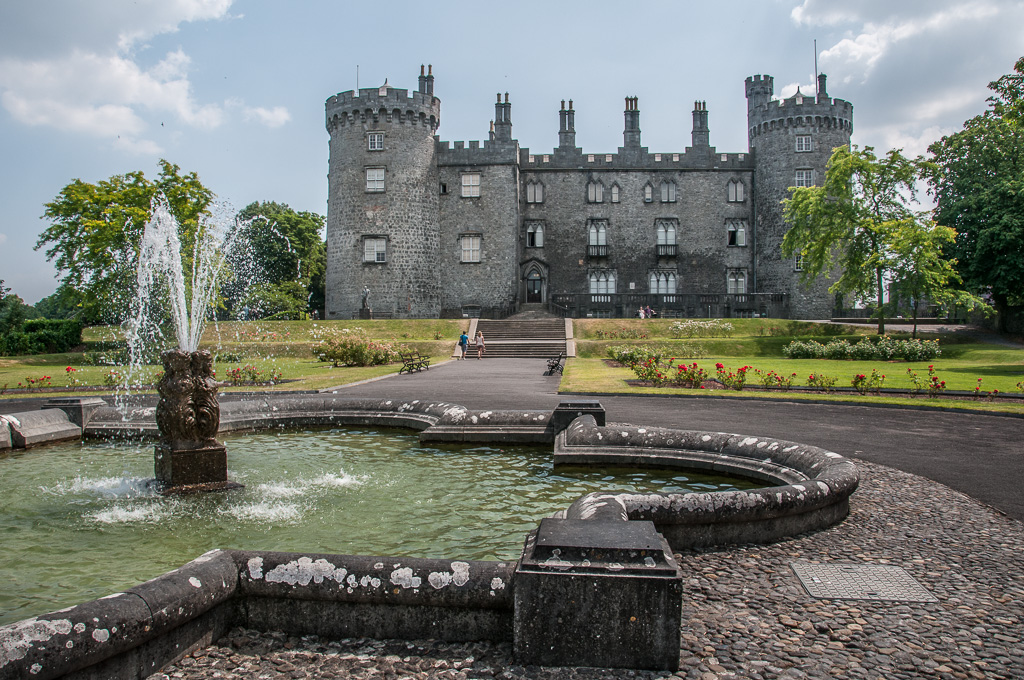 Kilkenny Castle.
Photo 2013. See full size. From here.
---
View from river
See
street view
from the bridge at the river.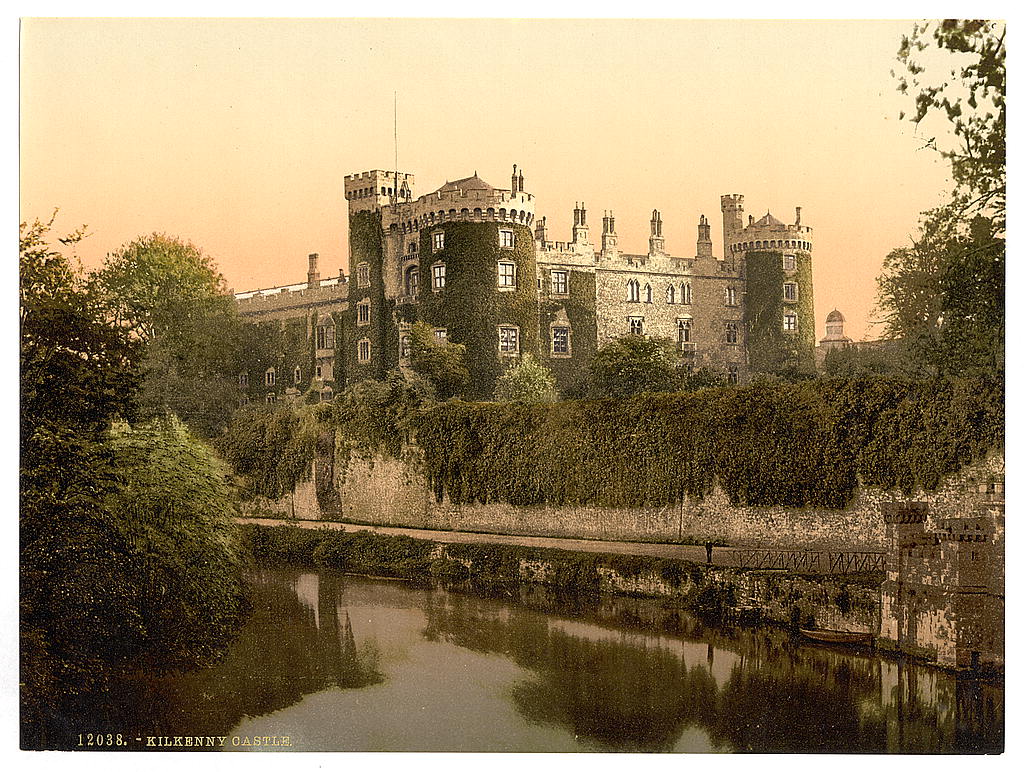 Kilkenny Castle.
See
full size
.
Detroit Photographic Company, 1905.
From
The Library of Congress
.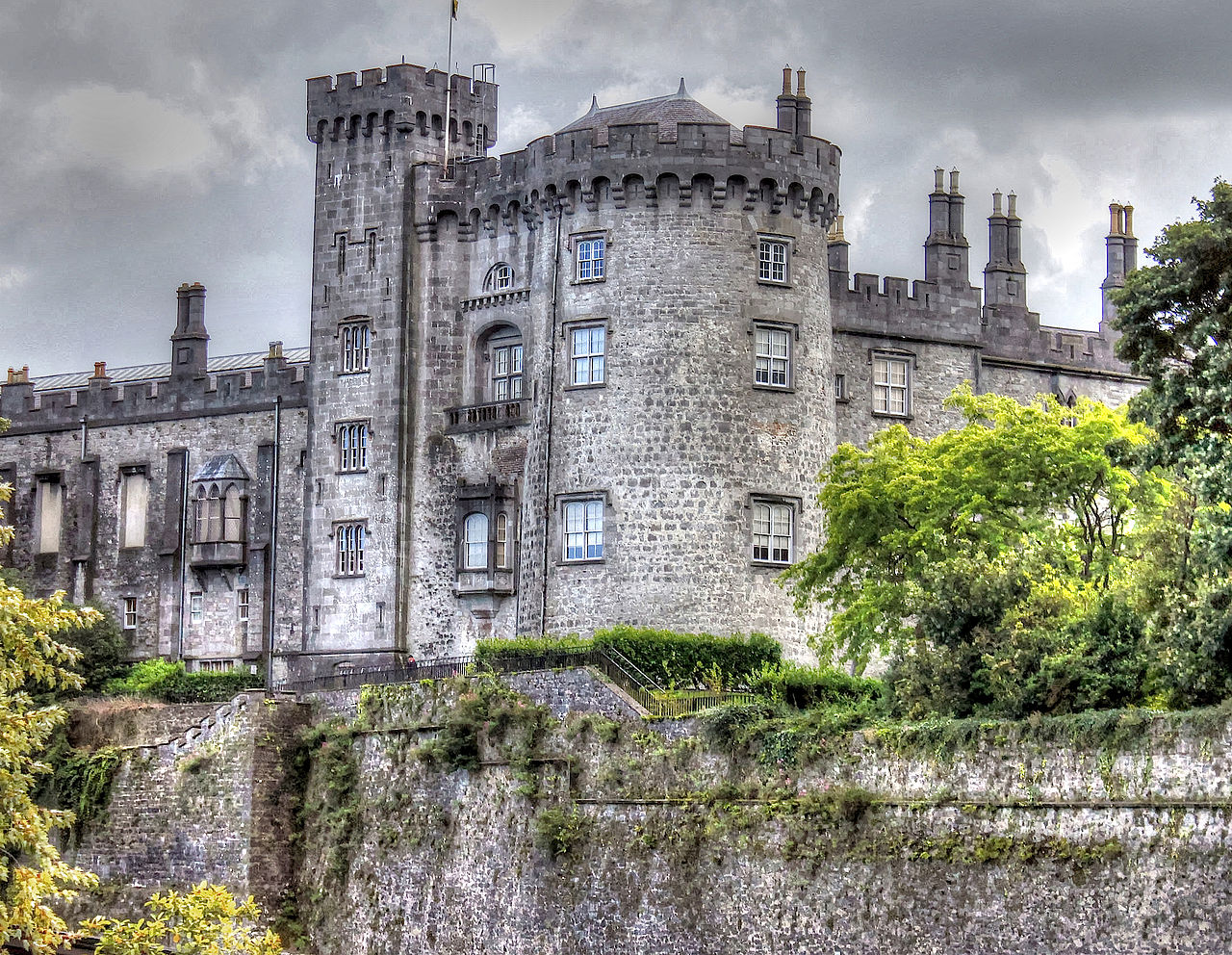 Kilkenny Castle.
Photo 2012. See full size. From here.
---