Despencer
Or "Despenser".
Hugh Despenser the Elder
.
Earl of Winchester.
He was beheaded 1326, after which his body was cut into pieces and fed to dogs.
He had issue:

Hugh Despenser the Younger.
He mar 1306 [her age 14] to Eleanor de Clare [born 1292, grand-dau of Edward I].
He was the gay lover of Edward II.
He was executed 1326. He possibly had his genitals cut off. Accounts differ but it was a gruesome execution.
He appears on stained glass window at Tewkesbury Abbey.
They had issue:
Isabel Despenser,
mar Richard Fitzalan, 3rd Earl of Arundel and had issue.




Edward le Despenser,
died 1342,
had issue:

Edward Despenser, 1st Baron Despenser,
born 1336.




Elizabeth de Despencer,
mar Maurice de Berkeley, 4th Lord Berkeley and had issue.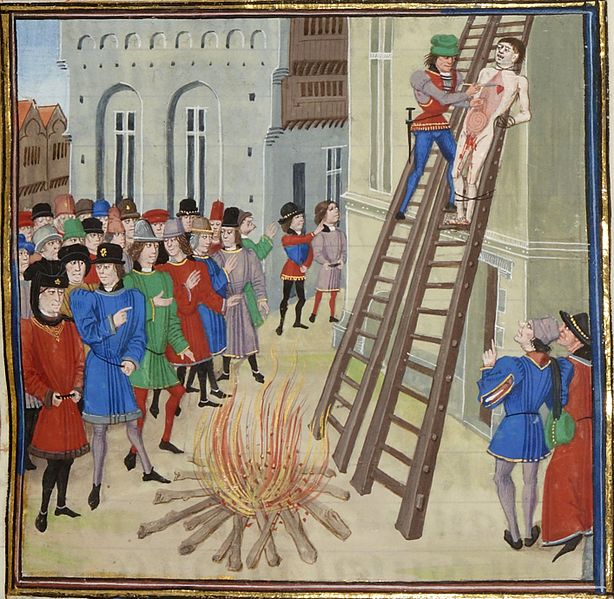 The gruesome execution in 1326 of Hugh le Despenser the younger.
From a manuscript of 1470s.
See
full size
. From
here
.