St.Andrew's church, Dublin
St.Andrew's Church
, Dublin.
Where St.Andrew St meets Suffolk St.
The old St.Andrew's church, built 1670, called "The Round Church".
The
6th Viscount Fitzwilliam
was baptised here in 1711.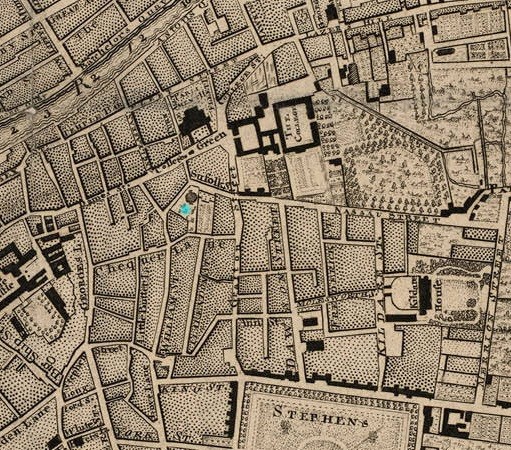 St.Andrew's church marked in blue on
John Rocque's map of Dublin, 1757
.
See
original
.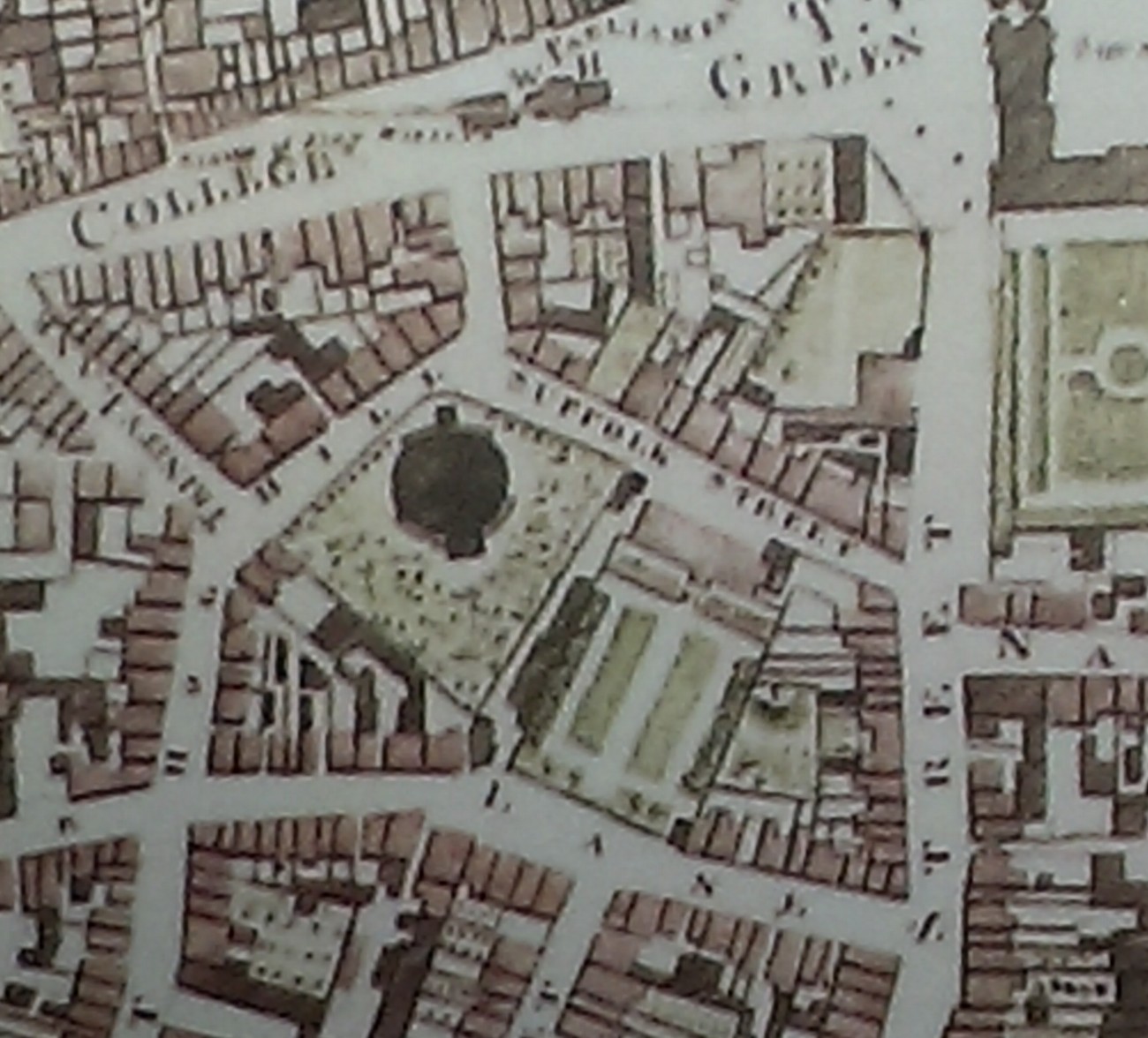 St.Andrew's church on hand-coloured John Rocque map of Dublin, 1756.
On the E side of it is the Earl of Kildare's old town house.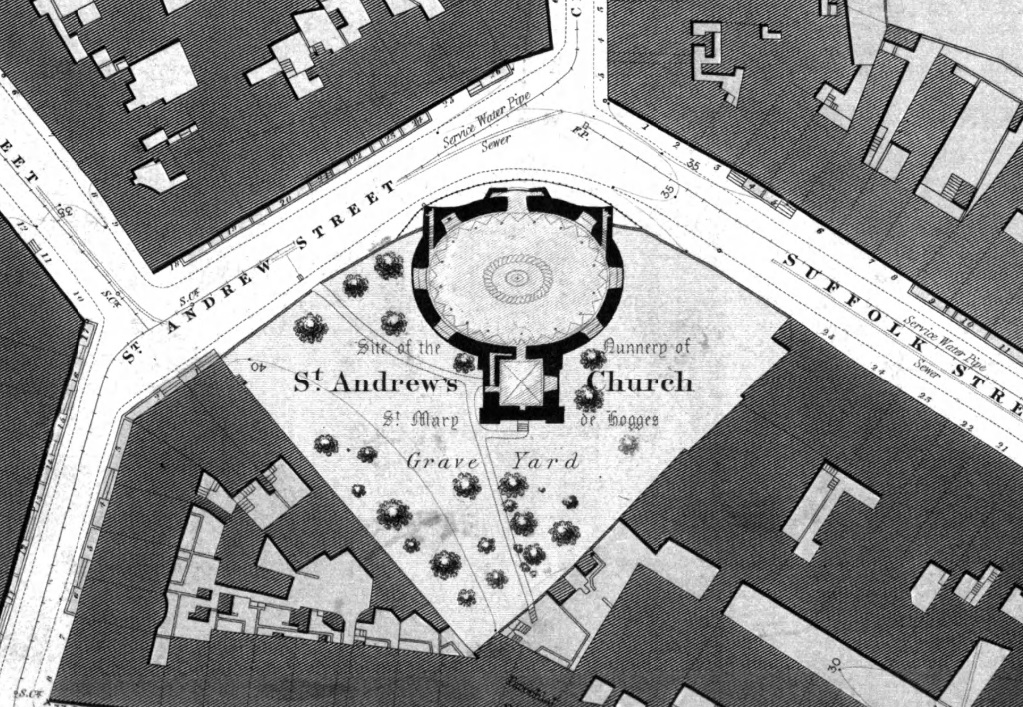 St. Andrew's Church on Ordnance Survey of Ireland map. Date created: 1838. Date modified: 1847. From here.
It burnt down 1860, replaced by a new church on same site.
The new church is now a tourist office.