George Fitzgerald, 16th Earl of Kildare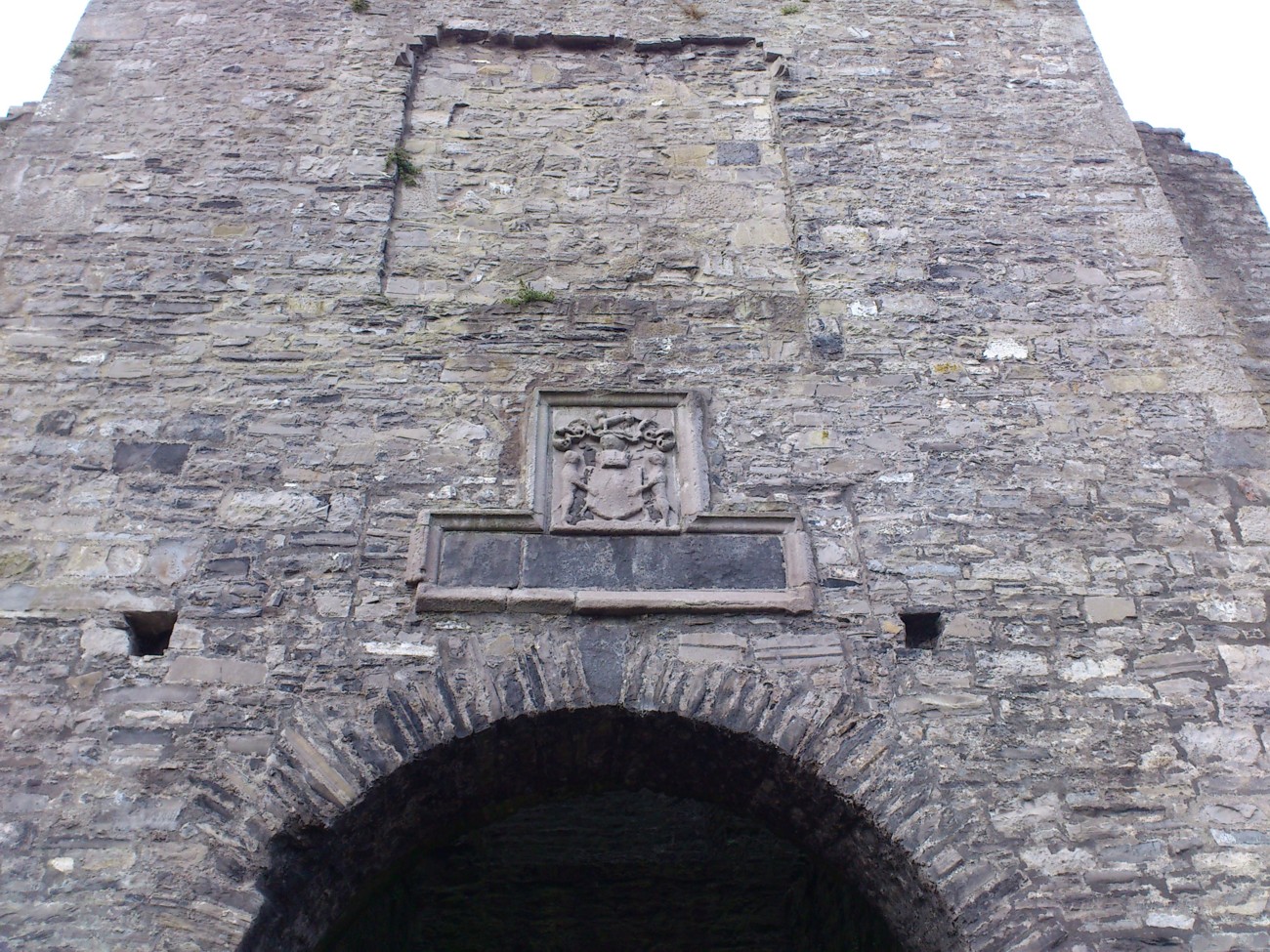 Joint arms of Fitzgerald and Boyle, placed 1635 on the gate block of
Maynooth Castle
.
Photo 2013. See
full size
.
The inscription used to read:
"This ancient manor house of Maynooth, being totally ruined and ready to fall, was newly built and enlarged by The Right Honourable Richard Boyle"
.
George Fitzgerald, 16th Earl of Kildare
(see
here
).
He mar 1630 to
Joan Boyle
[descendant of
Edward III
].
Joan's
father
restored
Maynooth Castle
in 1630 and subsequent years.
The castle was ruined in the
Irish Confederate Wars
of 1641-1653.
The family abandoned it probably about 1656.
He died 1660.
They had issue:

Robert Fitzgerald,
had issue:

Robert Fitzgerald, 19th Earl of Kildare,
born 1675.
He succ 1707.
He built a new Dublin town house (with large garden) on Suffolk St, Dublin, from about 1716.
Their old country seat at Maynooth Castle became derelict.
He began a new seat at Carton House, Co.Kildare, in 1739.
He died 1744.
Beautiful memorial in South Transept of Christ Church, near the Agard monument.
19th Earl had issue:
James Fitzgerald, 1st Duke of Leinster, born 1722.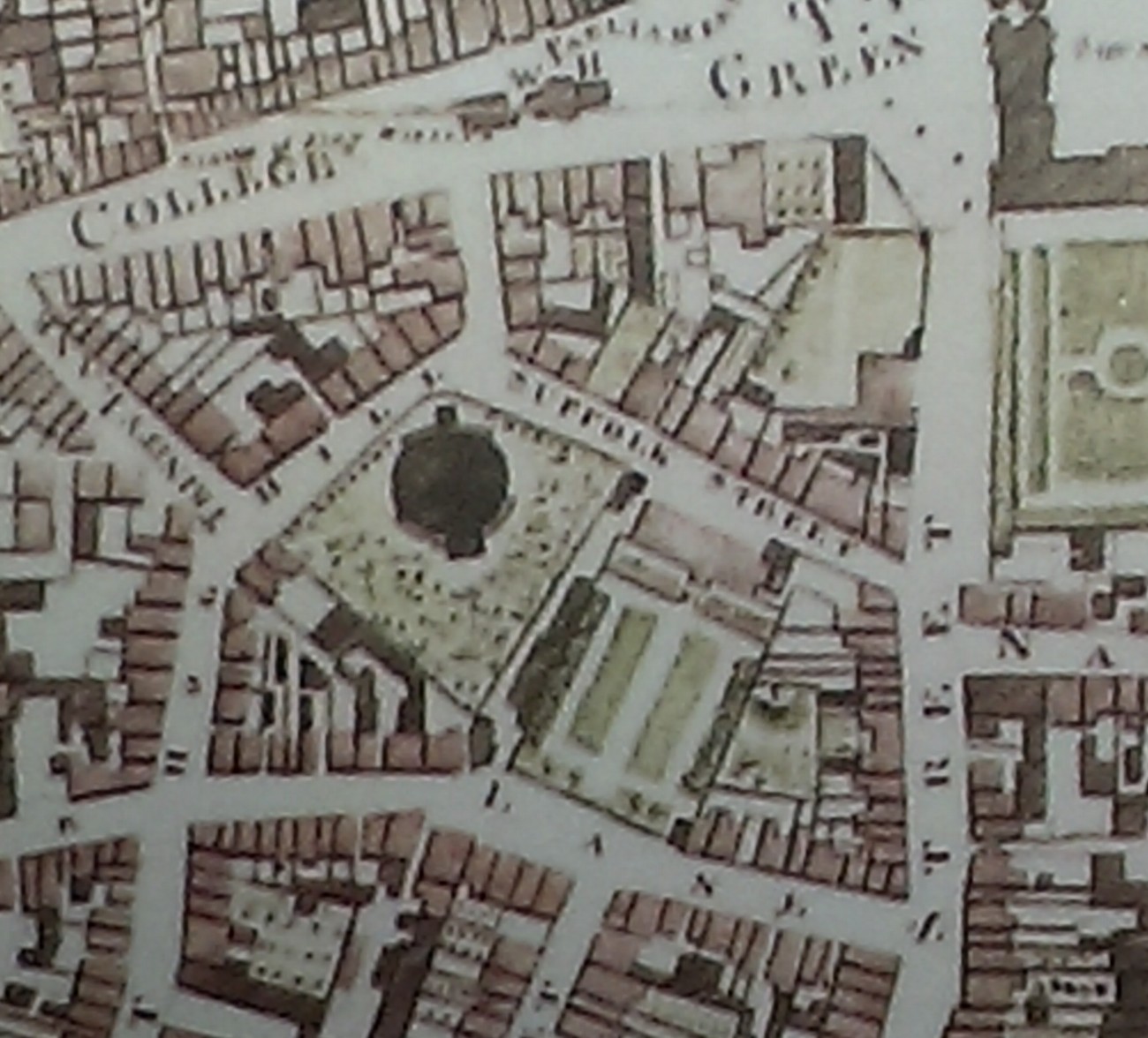 The Earl of Kildare's town house on Suffolk St.
On the E side of
St.Andrew's church
.
Large pink-coloured building, with large green-coloured garden to the S, and stables and laneway down W side.
From hand-coloured
John Rocque map of Dublin, 1756
.
The house is now entirely vanished.