Launch of W.T. Cosgrave biography, 2014
Judging W.T. Cosgrave
, Michael Laffan's biography of
W.T. Cosgrave
, was launched at the
Royal Irish Academy
on 21 Oct 2014.
W.T.'s son
Liam Cosgrave
(age 94) spoke at the launch.
The present Taoiseach
Enda Kenny
also spoke.
Liam Cosgrave's speech.
Courtesy of the
Royal Irish Academy
. Used with permission.
Among other things, Liam here paid tribute to the Irish Army and Gardai for helping establish Ireland as a true democracy, especially at the historic change of government in 1932.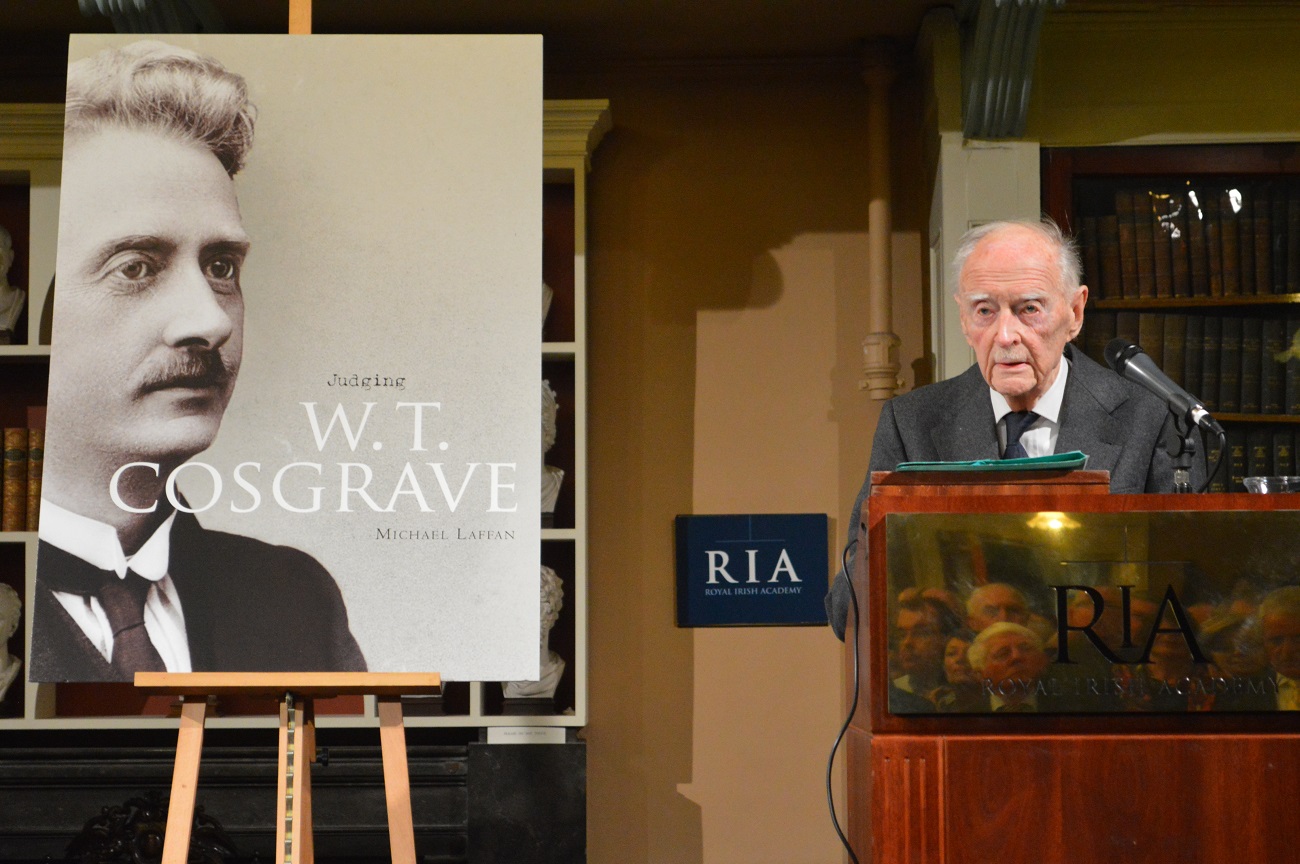 Liam Cosgrave speaking at the launch.
See larger and full size.
Photo courtesy of Ruth Kennedy.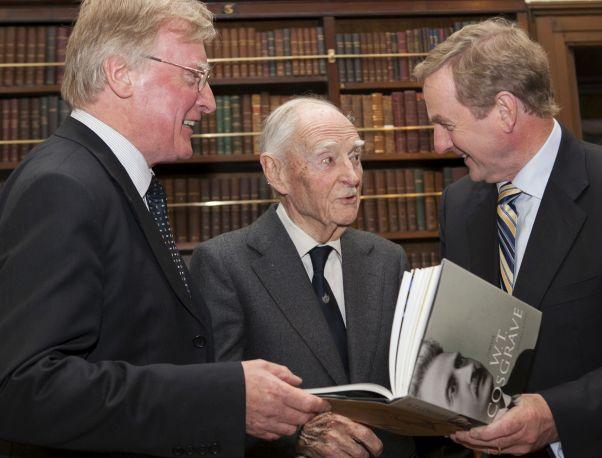 Michael Laffan, Liam Cosgrave and Enda Kenny.
From RIA.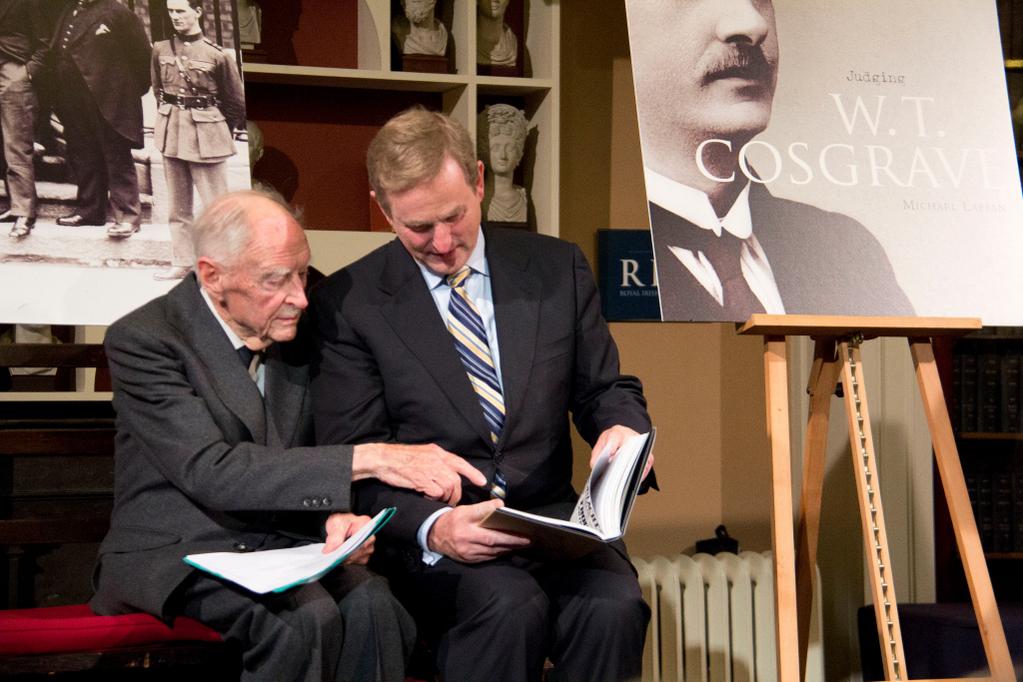 Liam Cosgrave and Enda Kenny.
See larger. From Enda Kenny.


Video about the book.
Includes brief interview with Liam.
From UCD.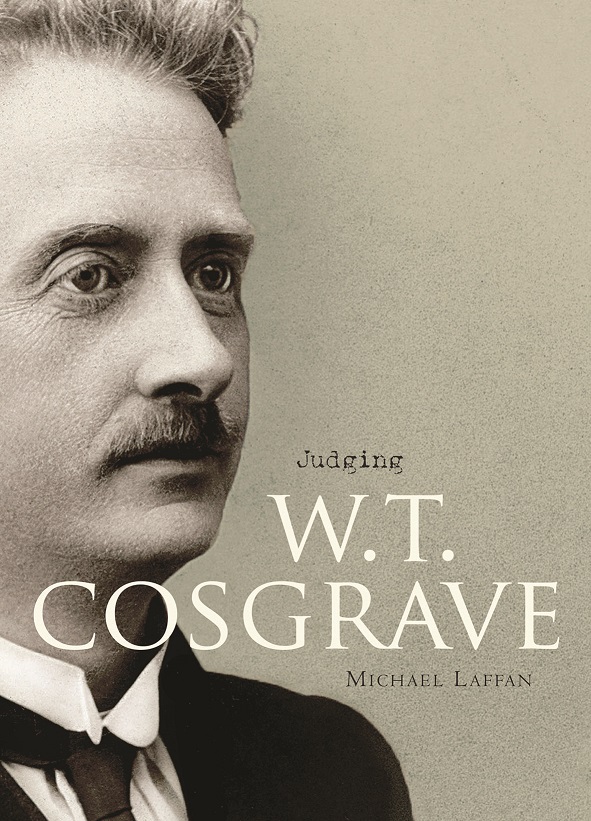 Cover of the book. See full size.
Courtesy of the Royal Irish Academy.
The book may be purchased from the RIA here.