William Spain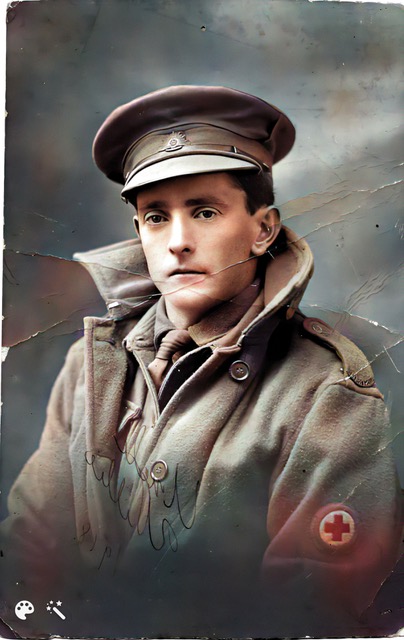 William Spain, Australian Medical Corps, WWI.
William Spain
,
born 15 Aug 1888, Limerick.
He was educ
Crescent College
, Limerick, 1896-1900.
Living Limerick 1901, at home in 1901 census.
He emigrated to Australia 1909.
He became a dentist.
Served with the
Australian Imperial Force
in WWI. He enlisted in July 1915.
He served as a dentist with the
5th Field Ambulance
, Australian Medical Corps, in France.
He mar 1924, Sydney, to Eileen Poulsen [born 1888].
She was a concert pianist.
They lived in Sydney and in Katoomba.
He suffered from persistent ill health after being gassed during his time in France in WWI.
He died 1938, age 50 yrs.
She died 1964.
They had issue:
Niall Spain, had issue:

Nicole Spain.