Edward Gibbon, the historian
Sources yet to be consulted: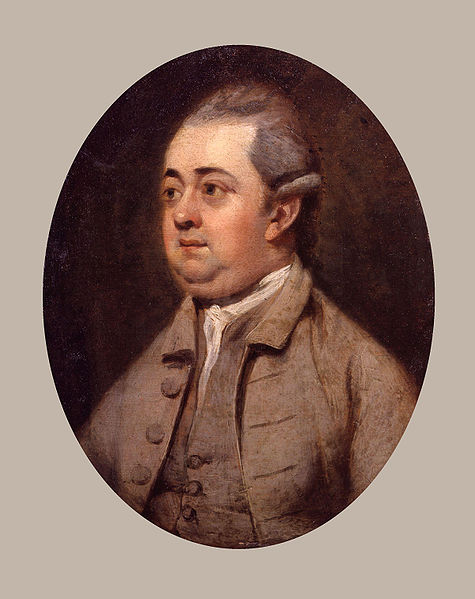 Edward Gibbon, 1773.
This is a picture from the
NPG
used at
Wikimedia Commons
. NPG has said
low-resolution images can be used
.
Edward Gibbon, the historian
,
born 27 Apr 1737.
One of the leading figures of the 18th century Enlightenment.
See
wikipedia
.
He was educ
Magdalen College
, Oxford.
He became engaged to
Suzanne Curchod
, but his father would not let him marry her. She later became
Madame Necker
and the mother of
Madame de Staël
.
He became famous as author of
Decline and Fall of the Roman Empire
(see
here
), 6 vols, 1776-1788.
His gentle defense of classical paganism against the new Christianity in
Ch.15
and
Ch.16
of Vol.1 caused great scandal.
The phrase
"The Decline and Fall of ..."
has passed into the language.
He moved to Lausanne, Switzerland, in 1783.
He died London, 16 Jan 1794, age 56 yrs. See his
deathbed
.
He was bur in the church at
Fletching
, East Sussex.
See
images
at
[NPG]
.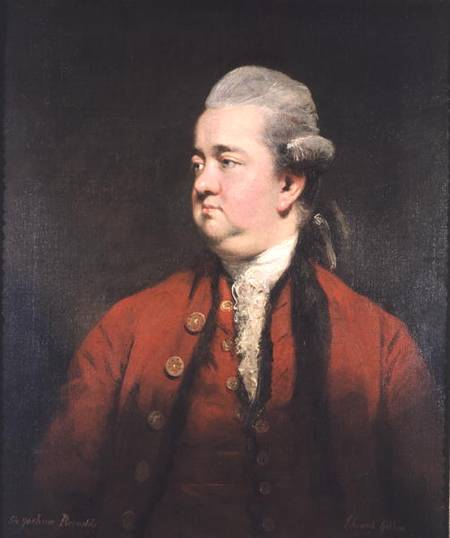 Edward Gibbon.
From
here
.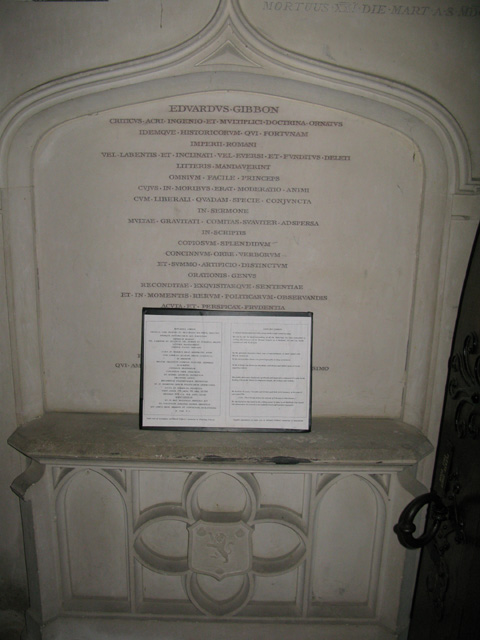 Burial place of Edward Gibbon, Fletching church.
Photo 2010 by Nick Smith. From Geograph.
---
".. little more than the register of the crimes, follies and misfortunes of mankind"
- Gibbon on history.
"Another damned, thick, square, book! Always scribble, scribble, scribble! Eh! Mr. Gibbon?"
- William Henry, Duke of Gloucester, upon receiving the second volume from the author, 1781.