18 Parkside, Eltham
18 Parkside, Glenesk Road,
Eltham
, SE London.
Beside Eltham Park South.
See
map
.
Home of
Arthur F.V. Gibbon
and family.
Moved here after 1906.
Lived here at least 1908 to 1911.
Gone by 1913.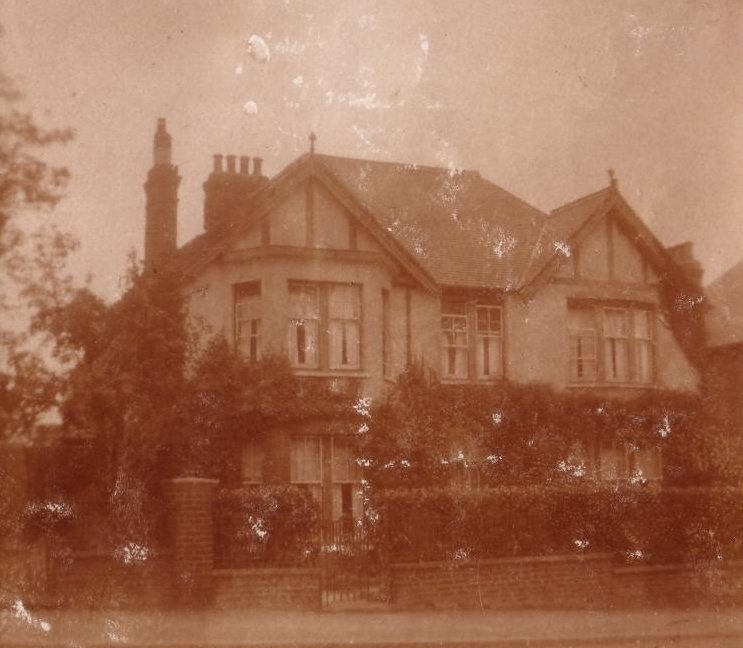 18 Parkside, Eltham.
Dated Sept 1922.
They were no longer living there. They just returned to take a photo.
See
original
and
full size original
.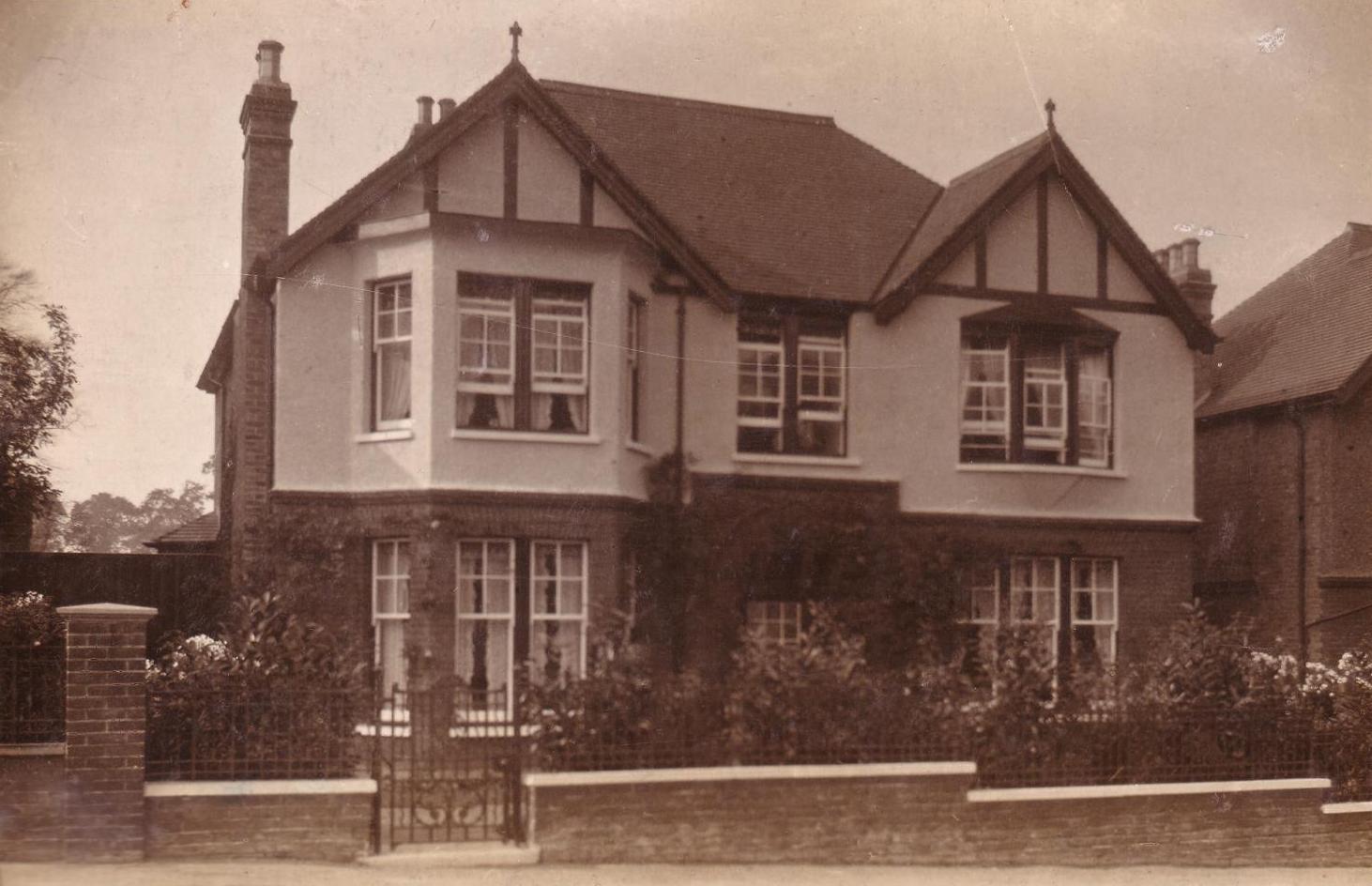 18 Parkside, Eltham.
Date unknown.
See larger and original and full size original.
See other scan.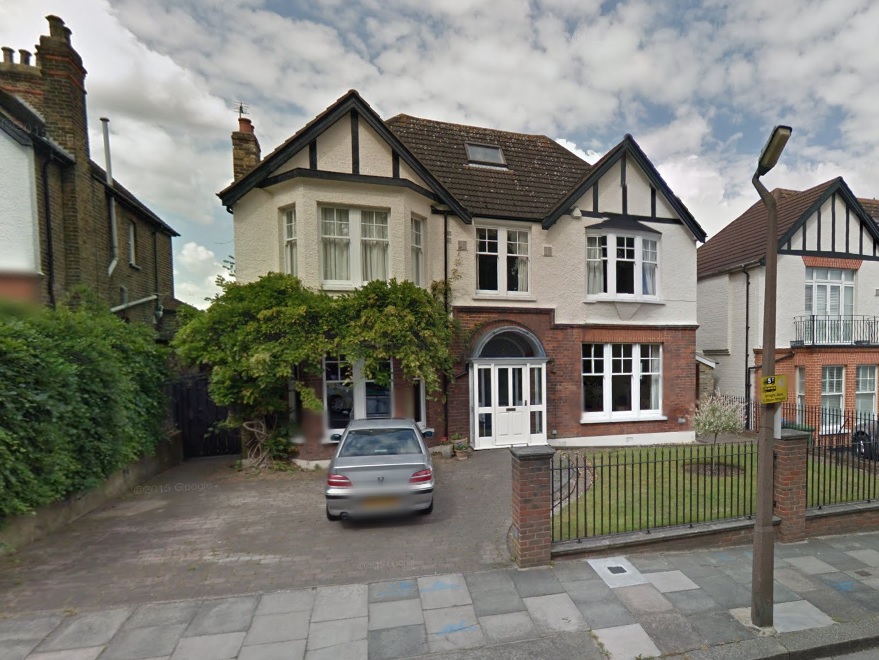 This is the house today, at the N end of Glenesk Road.
This fits the old photos. No other house on the road fits the photos.
The 1911 census shows the Gibbon house is the 2nd last house, as is this one.
This is approximately 63 Glenesk Road.
From street view.