New Slains Castle, Aberdeenshire
Seat of
Hay, Earl of Erroll
.
New Slains Castle
is on the cliffs on the E side of
Cruden Bay
, Aberdeenshire.
It was built by Francis Hay, 9th Earl of Erroll in 1597.
It replaced Old Slains Castle.
Henry Noltie became valet to the 15th Earl of Erroll c.1768.
He would have visited / worked at Slains Castle.
15th Earl died 1778.
Henry Noltie worked as butler for the 15th Earl's widow, but left her service in 1780.
Slains Castle was re-designed by John Smith in 1836.
It was Bram Stoker's inspiration for the castle of Count Dracula (1897).
Slains Castle was sold 1916 and fell into ruins.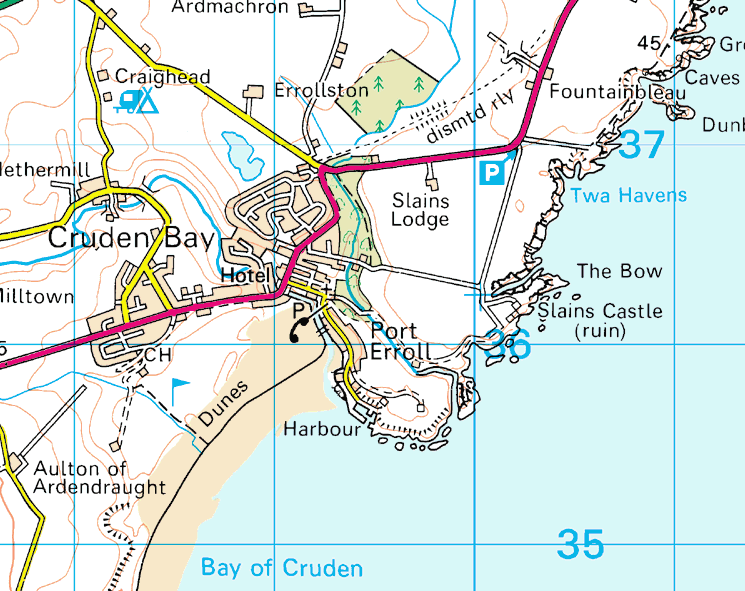 Location of Slains Castle.
From
streetmap.co.uk
.
See also
satellite view
.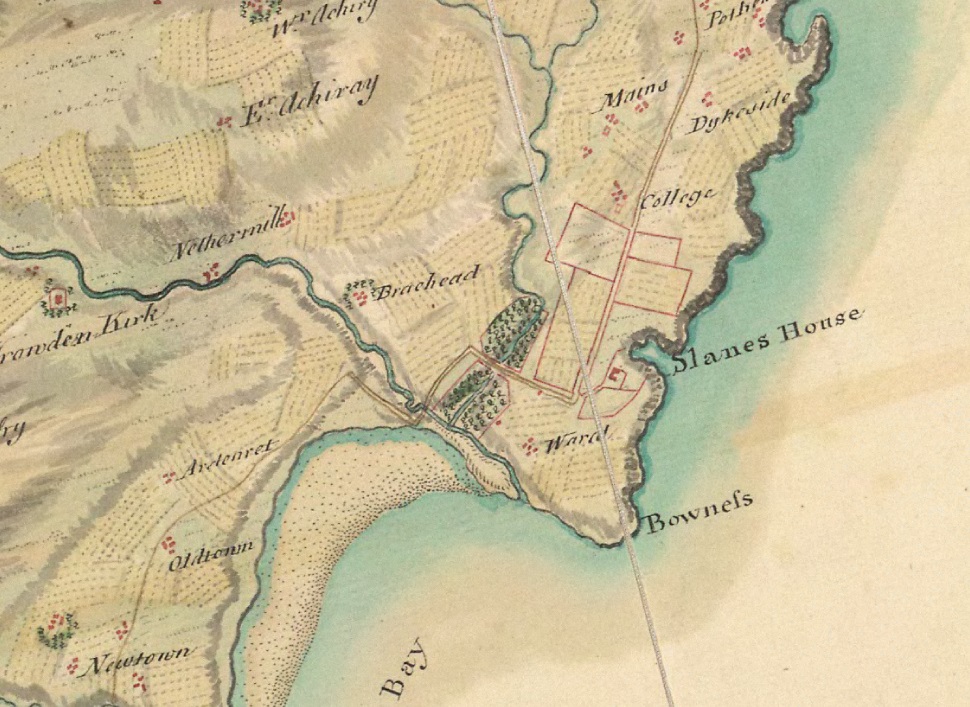 "Slanes House" on Roy Military Survey of Scotland, 1747-55.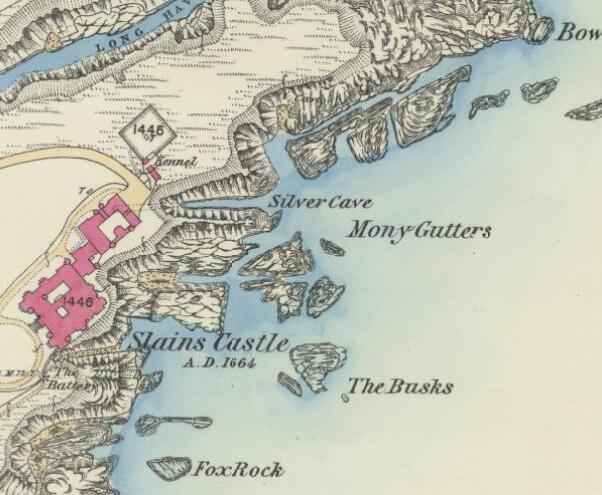 Slains Castle on OS map 1868.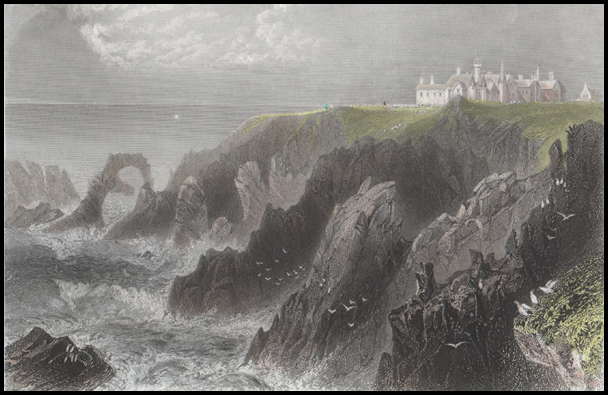 Old print of Slains Castle.
From Erroll Schoolhouse.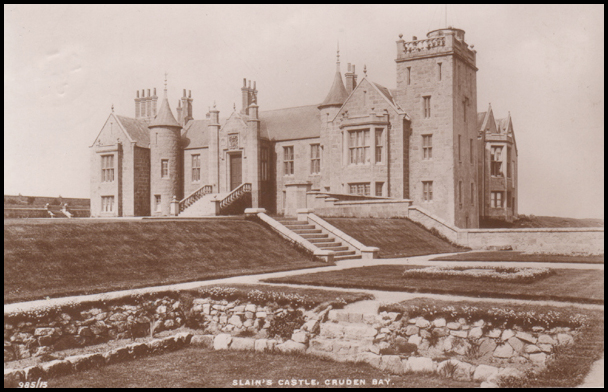 Old postcard of Slains Castle.
From Erroll Schoolhouse.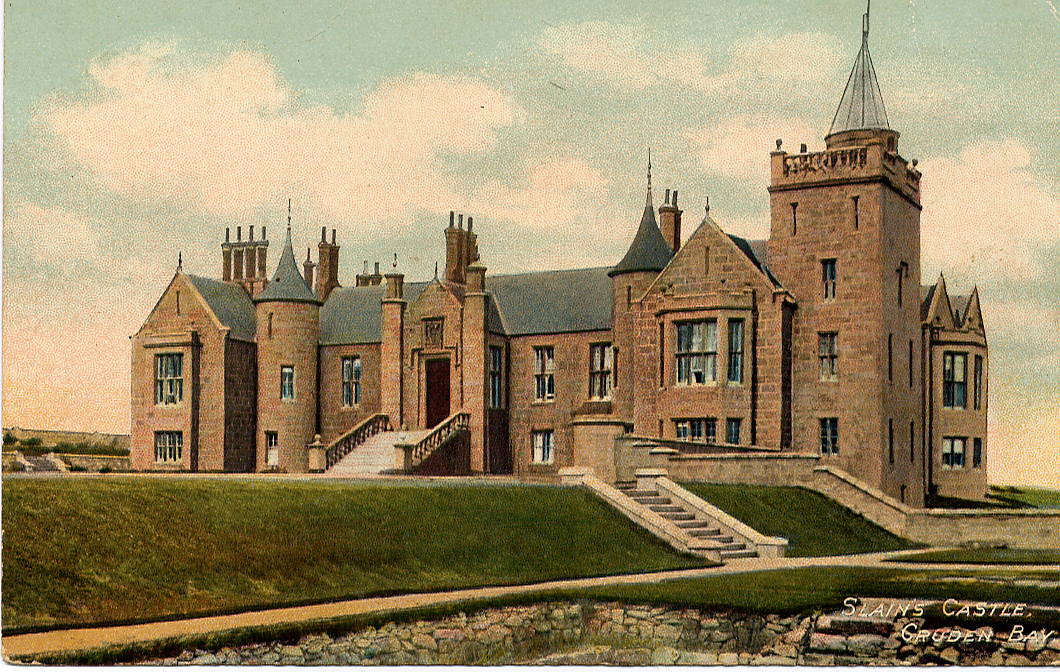 Slains Castle.
From electricscotland.com.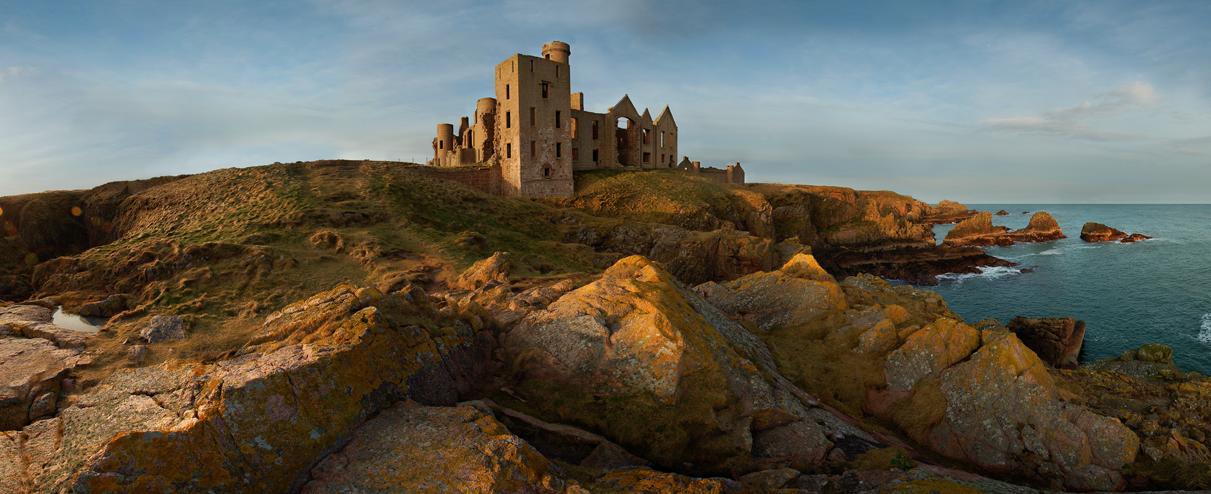 Slains Castle in ruins, Aberdeenshire.
See full size and original.
Photo 2008. From here.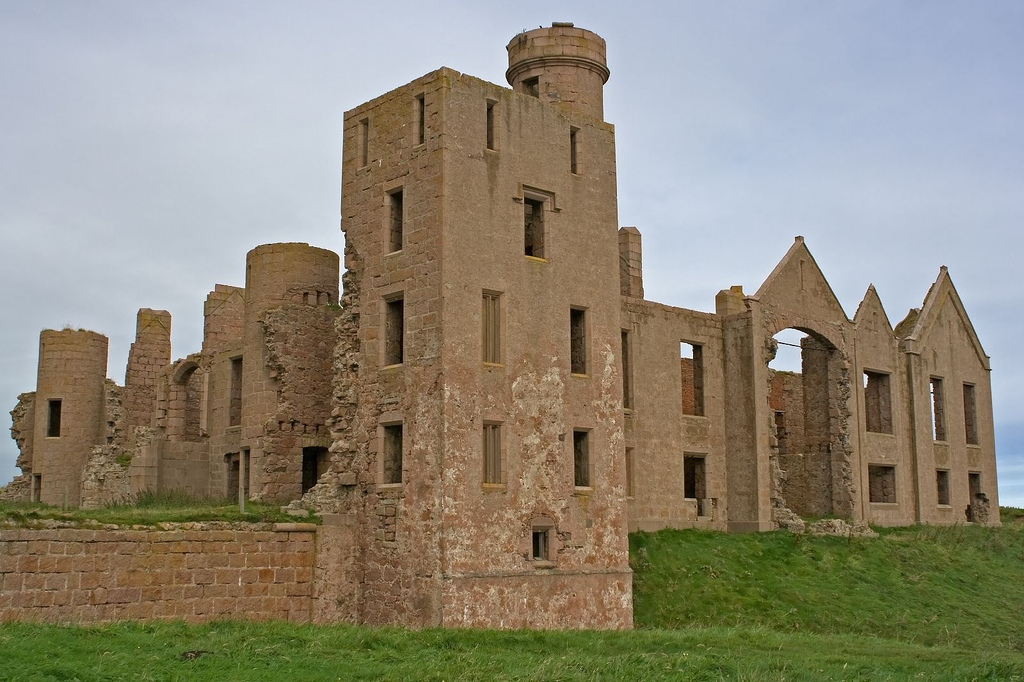 Slains Castle, Aberdeenshire.
See full size.
Photo 2007 by Jeff Hay. See terms of use.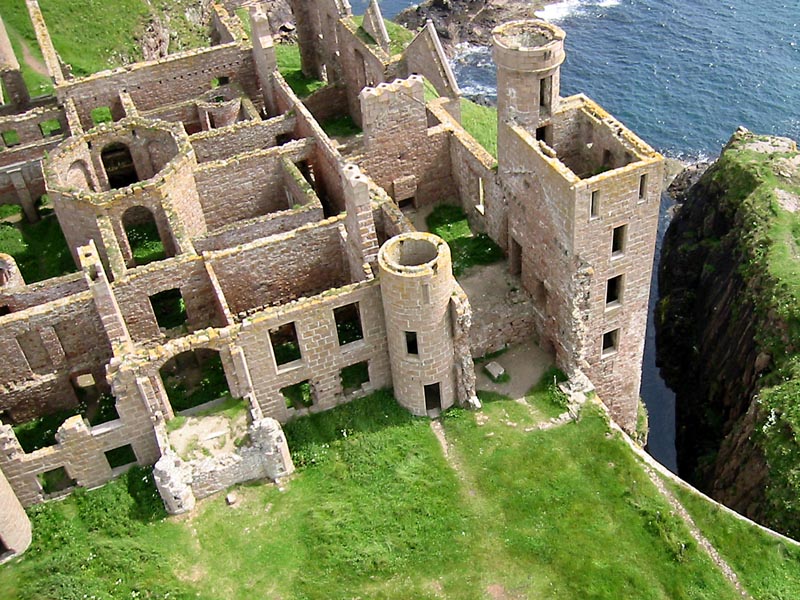 Slains Castle, Aberdeenshire.
Photo 2004. From here. See terms of use.


Images of Slains Castle.
---
Flickr image search

YouTube video search