Fort George, New York
Fort George
, Manhattan, New York City.
See
images
.
Built as Fort Amsterdam in 1625.
Changed ownership and name many times.
Think it was renamed Fort George when
George I
succeeded in 1714.
Elizabeth Orby
was buried in the
Chapel
at Fort George in 1716.
Fort George was torn down in 1790.
Government House was built on the site. This was also later demolished.
The site (at Bowling Green at the bottom of Broadway) is now the Alexander Hamilton U.S. Custom House.
See street view.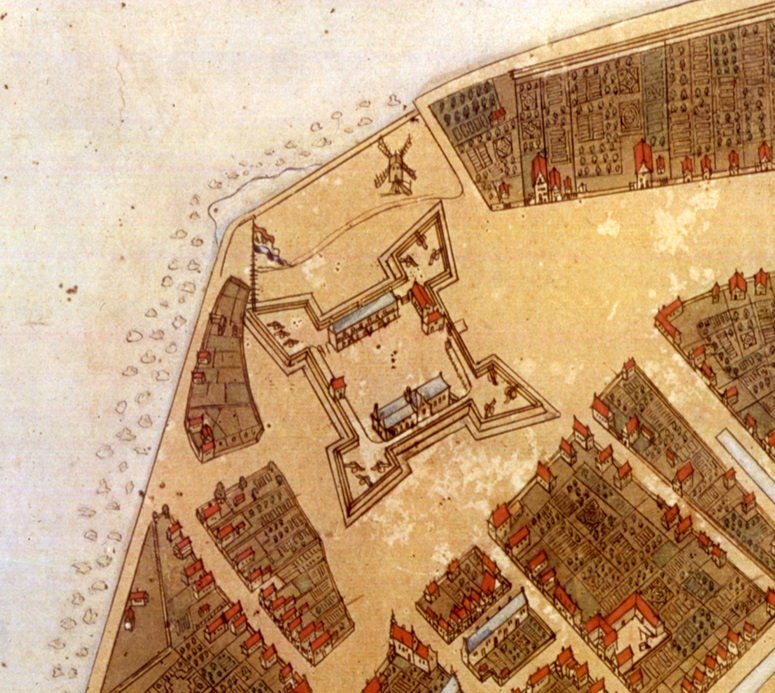 Fort Amsterdam (later Fort George), Manhattan,
New Amsterdam
(later New York).
From the
Castello Plan
map of 1660.
See
full size
. From
here
.
See also a
1916 re-drawing
. See
full size
. From
here
.
Every single building on this map is gone today.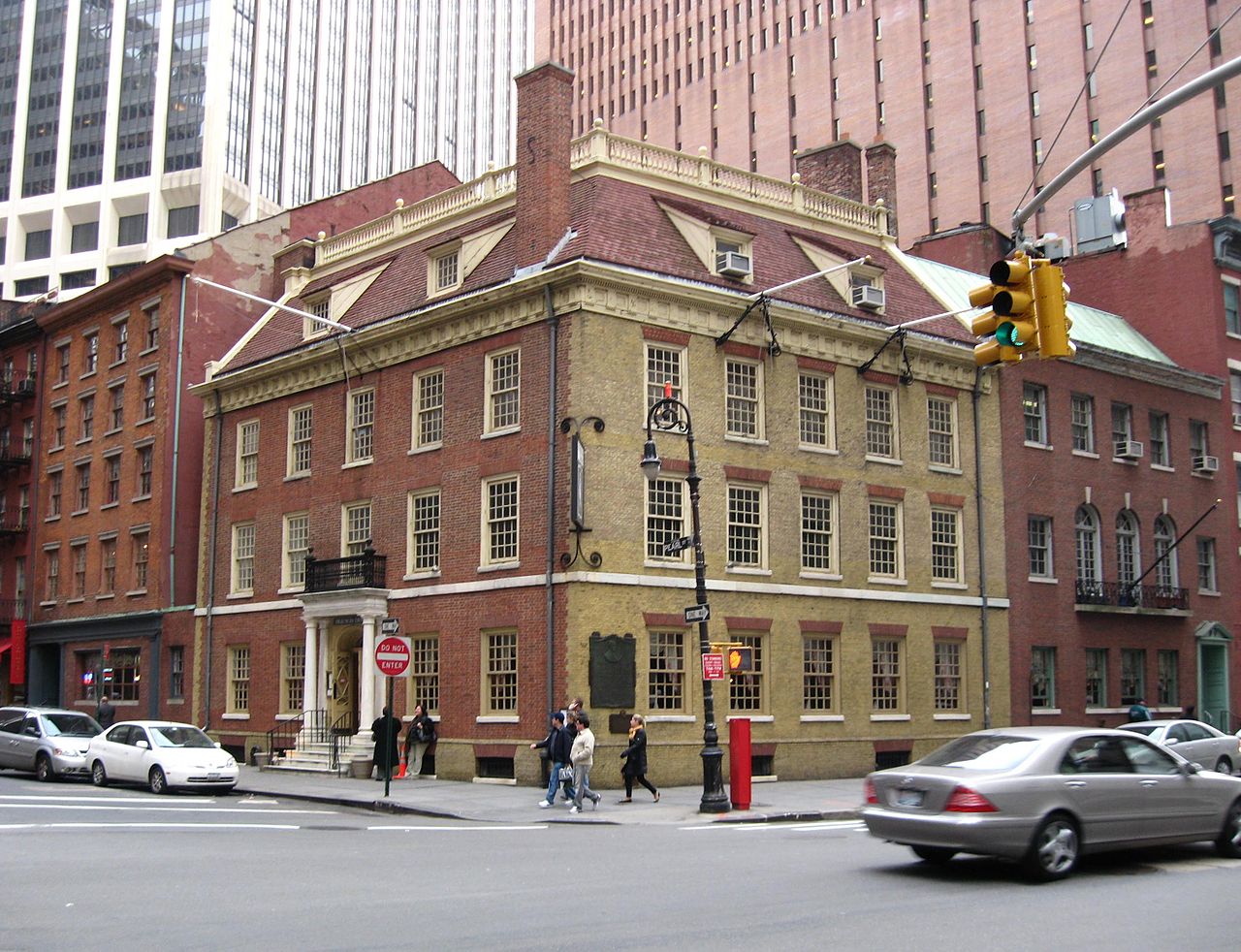 Fraunces Tavern is the only building in Manhattan surviving from Governor Robert Hunter's time.
It dates from 1719. Hunter left New York in 1719.
Image from here. See street view.
No other building in Manhattan survives from before 1764.
Earlier buildings survive outside Manhattan, elsewhere in New York City, and in New York state (back to 1652).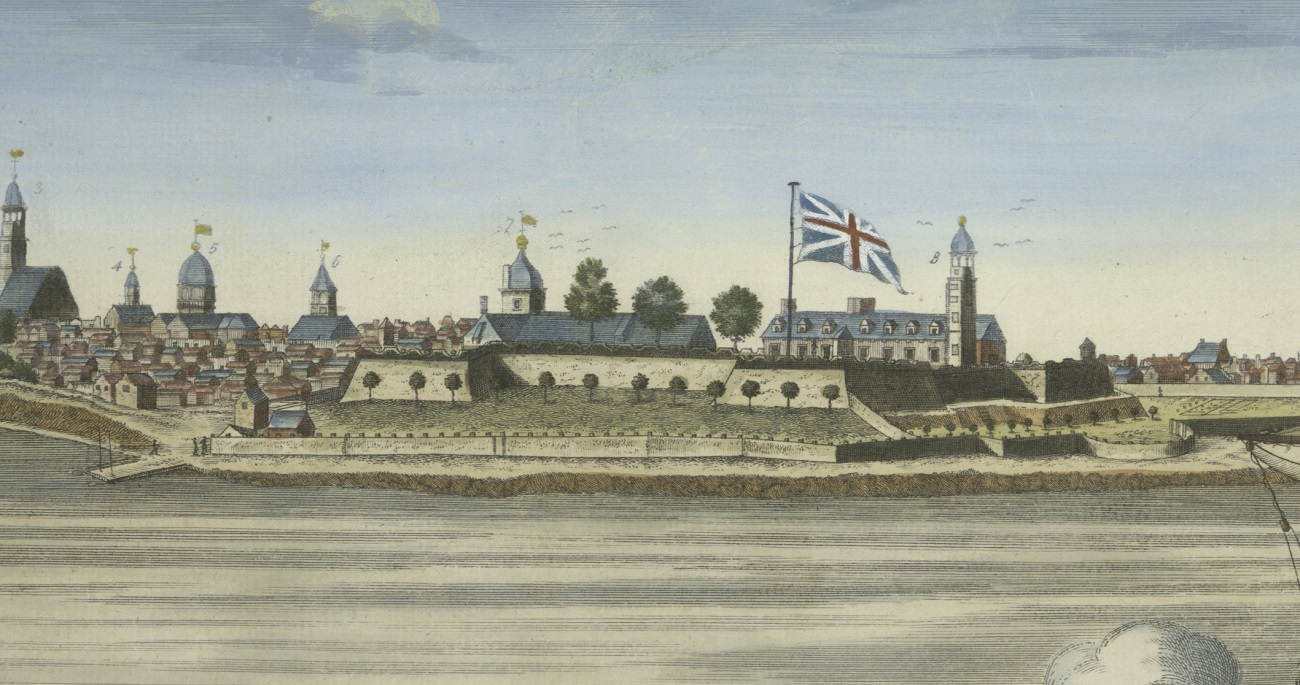 A view of Fort George as it was in the early 1730s.
Print dates from after 1764.
See larger. See full picture.
From NYPL. Also here.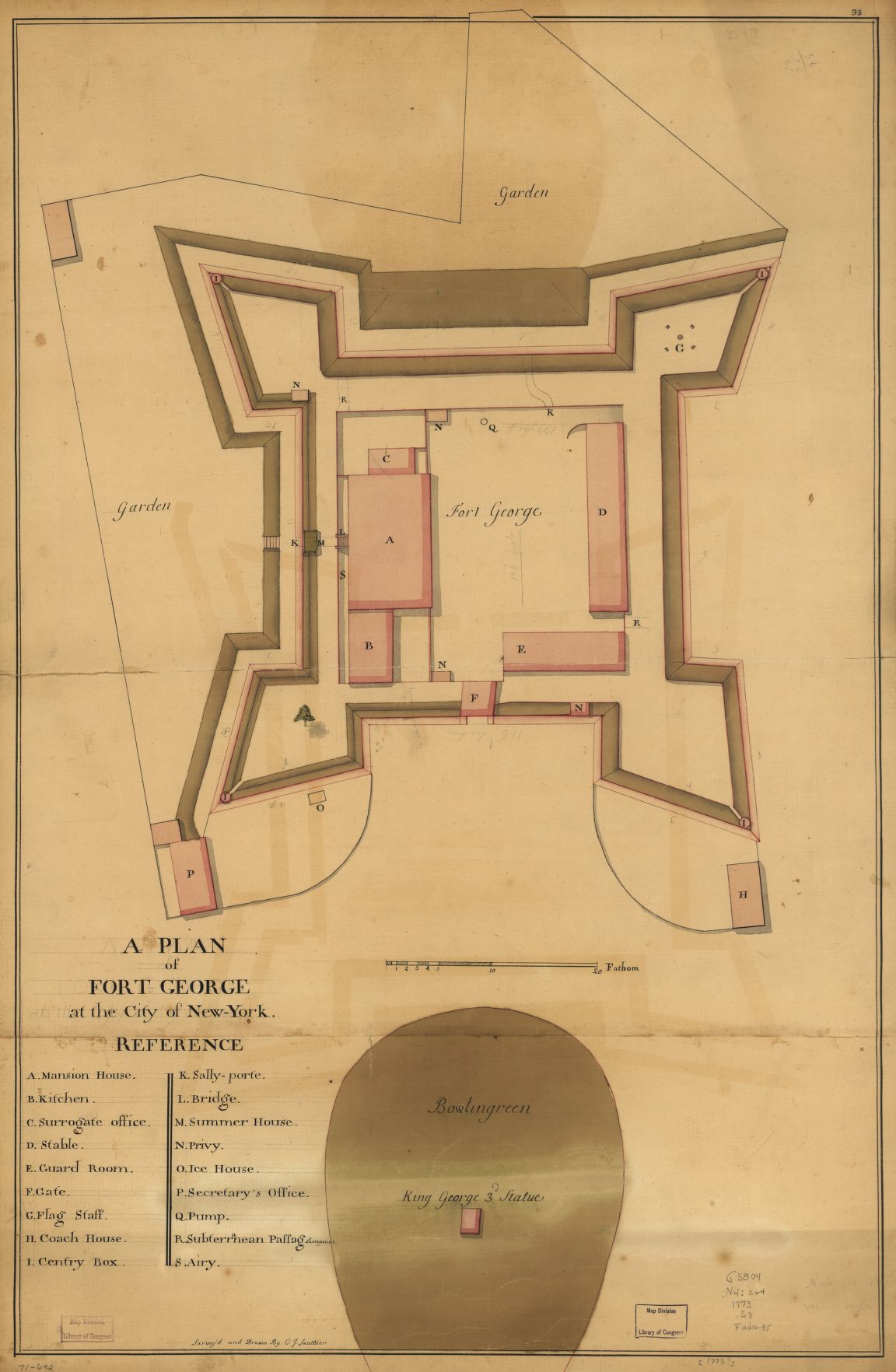 A plan of Fort George, possibly 1773.
See full size. From LOC.
Shows no chapel.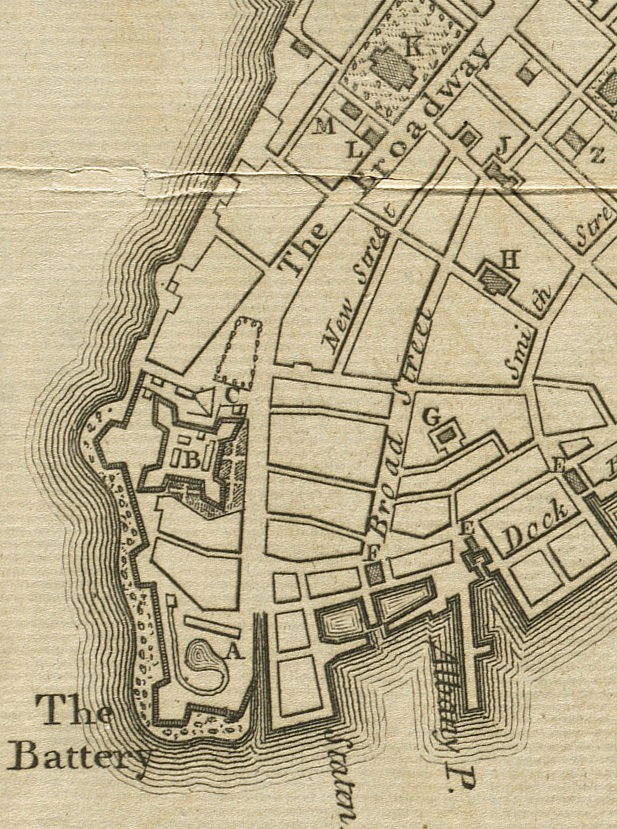 Fort George ("B") on 1776 map.
From here.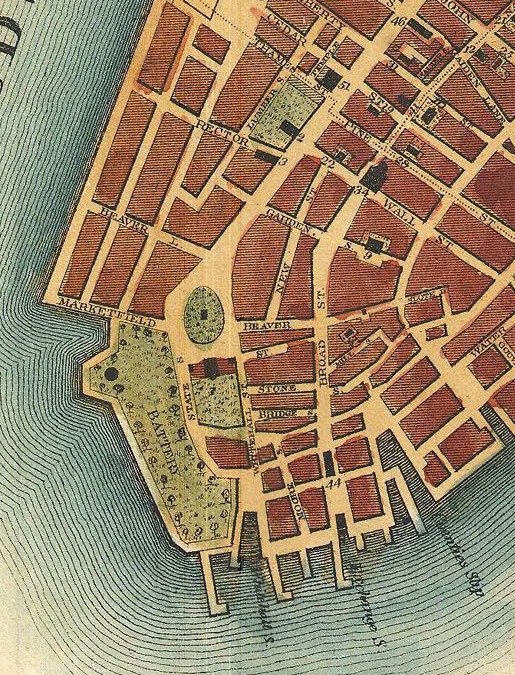 Fort George is vanished on 1807 map.
See full size. From here.