Jimmy O'Carroll
Sources yet to be consulted:

Jimmy O'Carroll wrote about his life.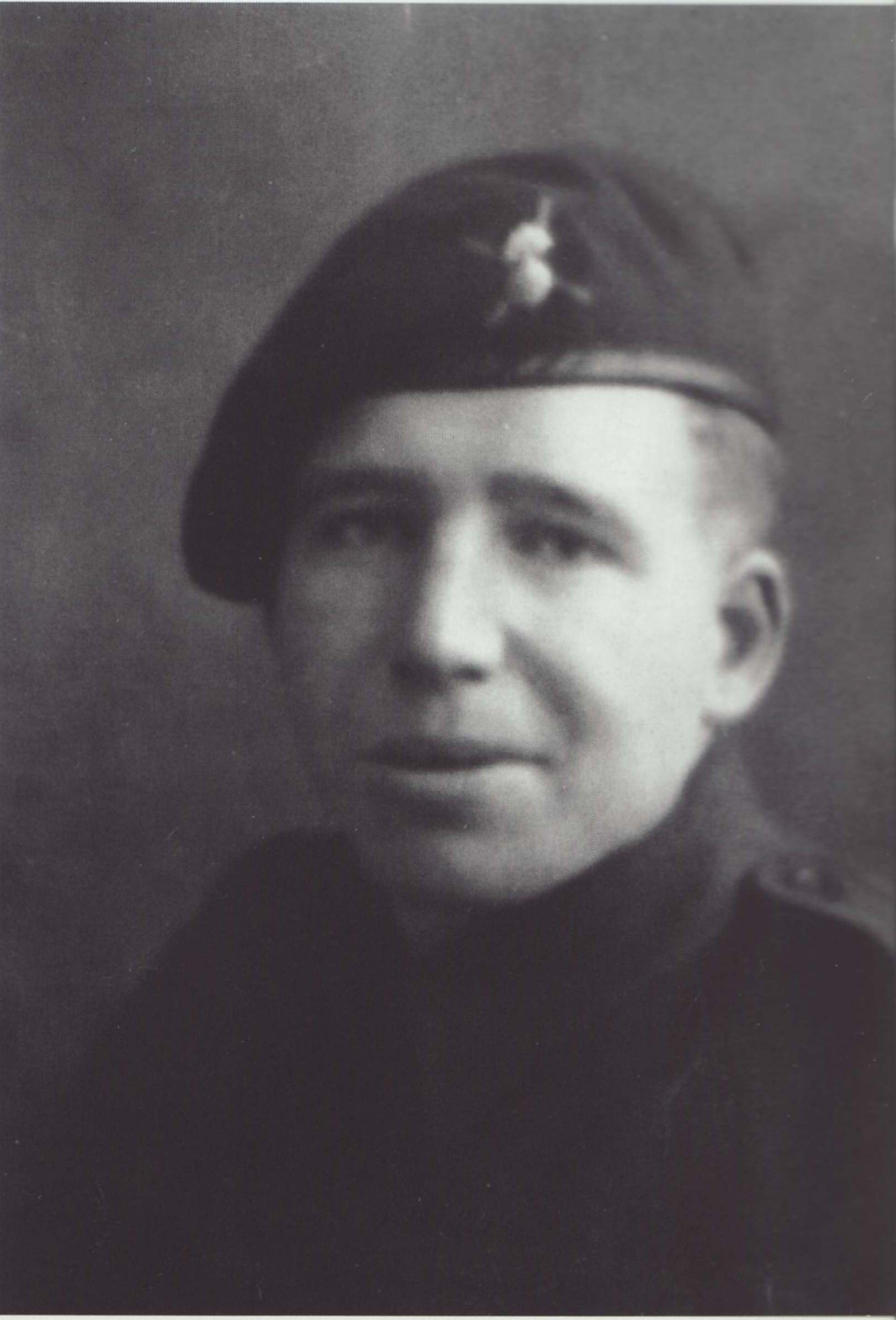 Jimmy O'Carroll, c.1947.
From
[McAuliffe, vol.1, 2011, p.181]
.
See
full size
.
Jimmy O'Carroll
,
Dr. Jimmy O'Carroll,
James, born 29 November 1920, Ballylongford, Co.Kerry.
D-Day veteran:
He volunteered to join the British Army in
WW2
. He joined the
British Commandos
(formed 1940).
He fought on the European front.
He participated in
D-Day landings
in 1944. On June 6, 1944, his unit landed on
Sword Beach
. They fought their way into France.
Escaped from Nazi prison camp:
3 weeks after D-Day, in late June 1944, he and others were captured by the Germans.
He was a prisoner of war, loaded with others onto boxcars and transported to Poland.
Held in a Nazi prison camp in Poland. Subjected to slave labour.
As the Soviets advanced from the East, he and others were led on a deadly forced march to a camp in Hanover, Germany.
He watched for a chance, and in bomb-ravaged Hanover he and a fellow prisoner escaped through a hole in the camp's fence. They were recaptured, only to escape again, before finally running into U.S. troops near Kassel.
After WW2 he was educ Trinity College Dublin. Medical degree, MD, psychiatrist.
He mar 1stly to Maud Staveley.
He mar 2ndly to Barbara Bowers.
He mar 3rdly to Peggy McCarthy.
He died 2013.
He had issue by 1st wife:
James Ormonde Staveley-O'Carroll.
Marguerite Colette Staveley-O'Carroll.
Richard O'Carroll.
Kevin Staveley-O'Carroll.

Kathleen Staveley-O'Carroll,
mar --- Rieves.