McEllistrem of Ballylongford, Co.Kerry
---
Spelling
There are many spellings of this surname in Co.Kerry.
The Ballylongford family (our family) always spells the name
"McEllistrem"
so I standardise our family to this spelling.
This was the spelling on
the old shop in Ballylongford
.
This was the spelling on the grave of
Margaret McEllistrem
(died 1930).
However, the name is spelt
"Mac Ellestrem"
on grave of
Richard Mac Ellestrem
(died 1848) at Lislaughtin Abbey.
[King, 1910]
writes it "MacEllistrum".
Think "McEllistrim" is how
The O'Rahilly
spelt it in his son's middle name.
Spelt "McEllistrim" in
[Bourke, 1967]
.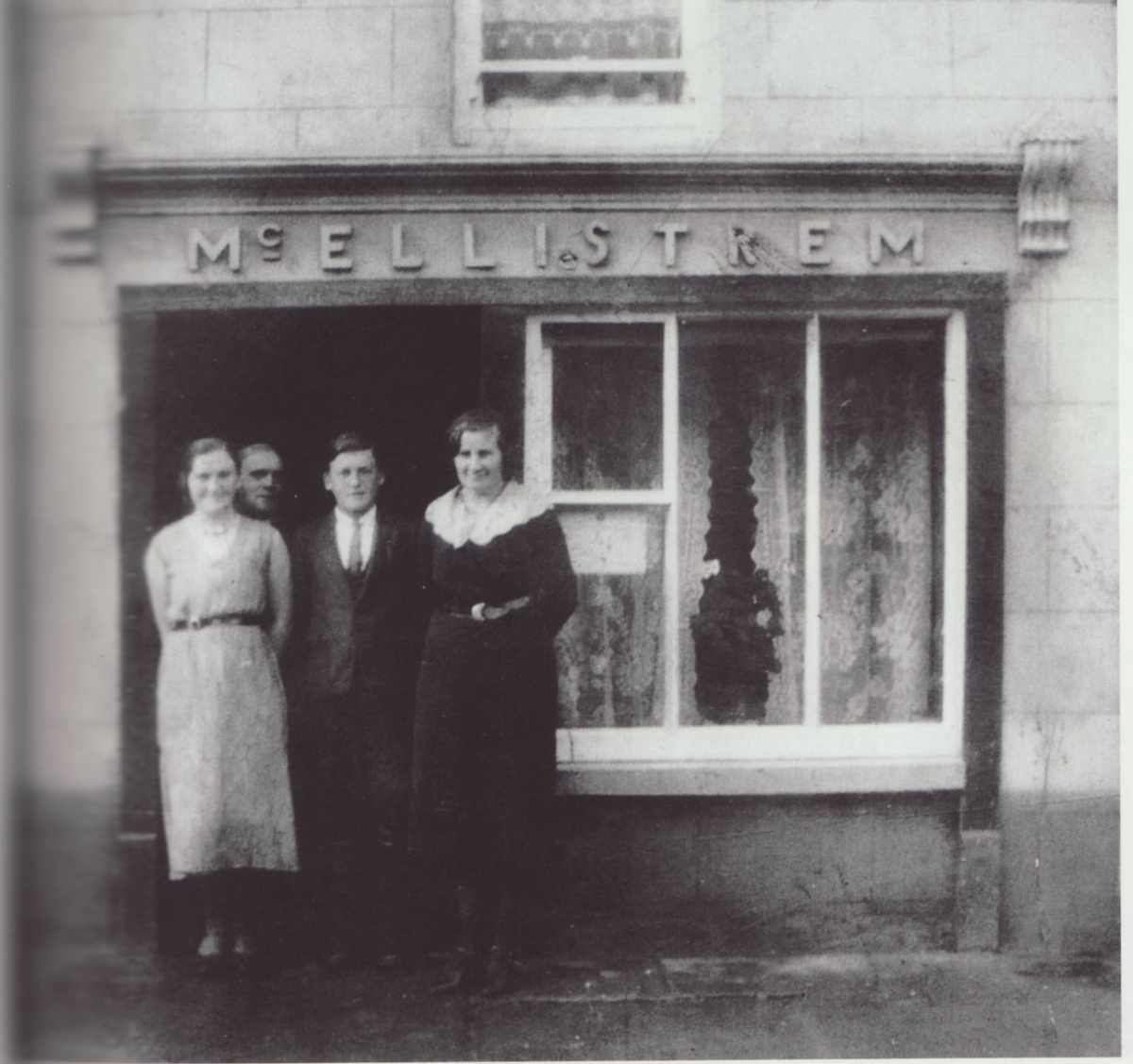 "McEllistrem"
was the spelling on
the old shop in Ballylongford
(demolished 1957).
From
[McAuliffe, vol.1, 2011, p.65]
.
See
larger
and
full size
.
---
McEllistrem (and variants) of Co.Kerry
McEllistrem (and many spelling variations) is thought to be a Norman family in Co.Kerry, adopting a Gaelic-style surname.
There was a
"Castle MacEllistrum"
in
Tralee
(or "Castle Macallistrim" or "Castle McEllstrim").
These MacEllistrums were dispossessed of the castle in 1579-1604.
Tralee was granted to
Denny
in 1586.
The McEllistrems of Ballylongford thought that the family of Tralee (presumably the family of Castle MacEllistrum) was the ancestor of the 3 branches:
McEllistrem of Ballylongford.
"McEllistrim" of Ballyduff, Rattoo par, SW of Ballylongford, NW Co.Kerry.
"McEllistrim" of Ballymacelligott, Ballymacelligott par, just E of Tralee.
The name
"Richard"
is found in
different branches in Co.Kerry
. This suggests that "Richard" in the family goes back to a common ancestor in the early 18th century or even 17th century.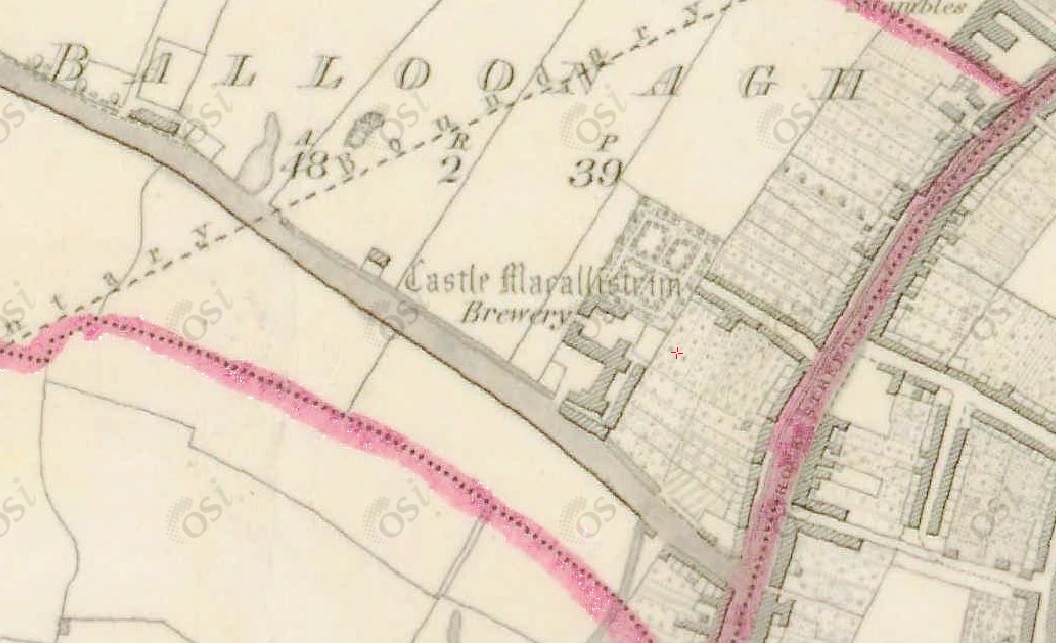 Ruins of "Castle Macallistrim", Tralee, on
1829 to 1842 map
.
This is on Pembroke St, off Rock St, NW side of Tralee.
An extensive ruin survived as at 1841. The ruin of "Castle MacEllistrim" is described in
[O'Donovan, 1841]
.
Apparently now nothing remains.
---
Our family
Our family (the Ballylongford family) begins with: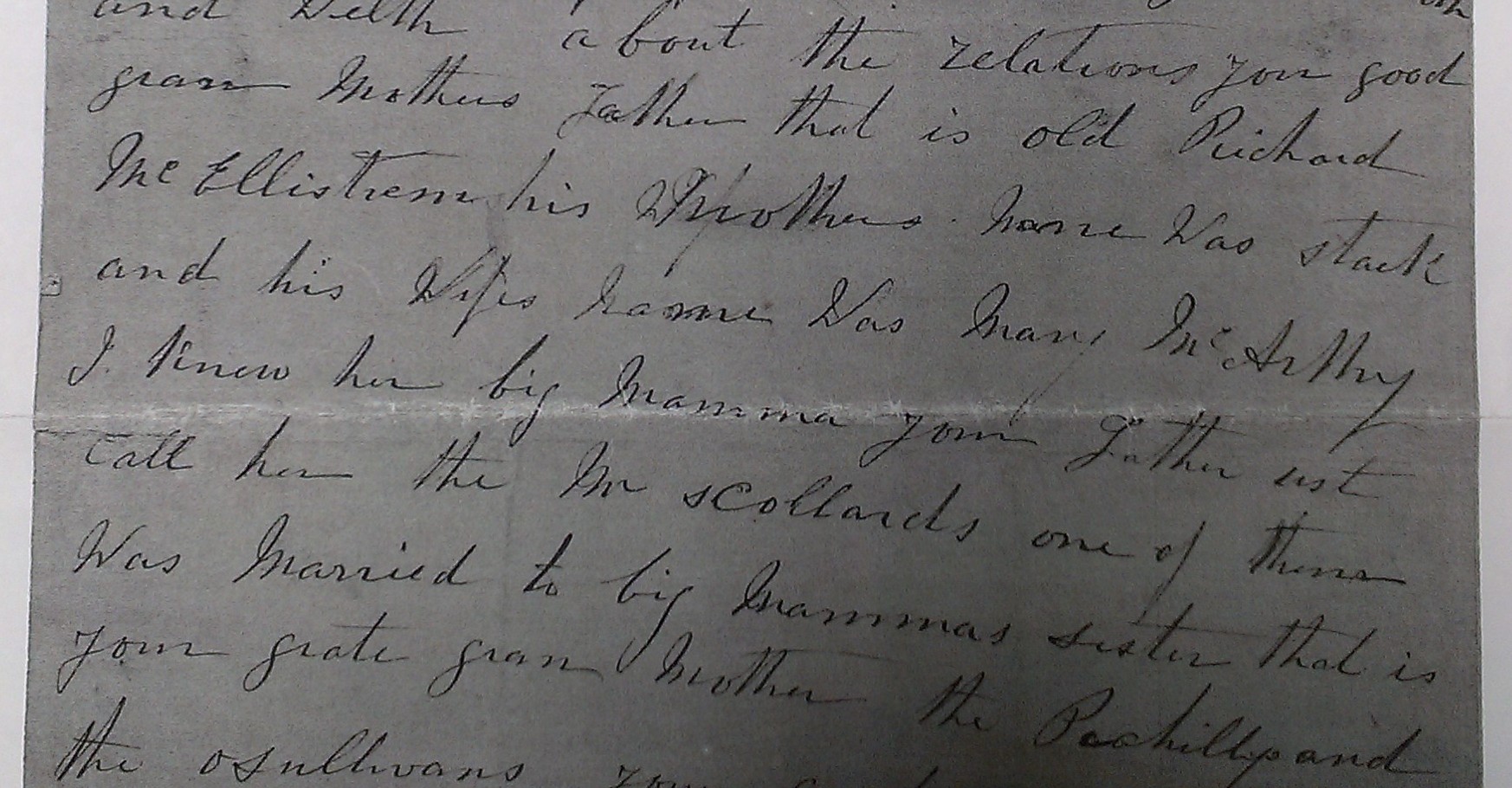 Richard McEllistrem's mother and wife mentioned in
[P102/207(29)]
.
See
full page
.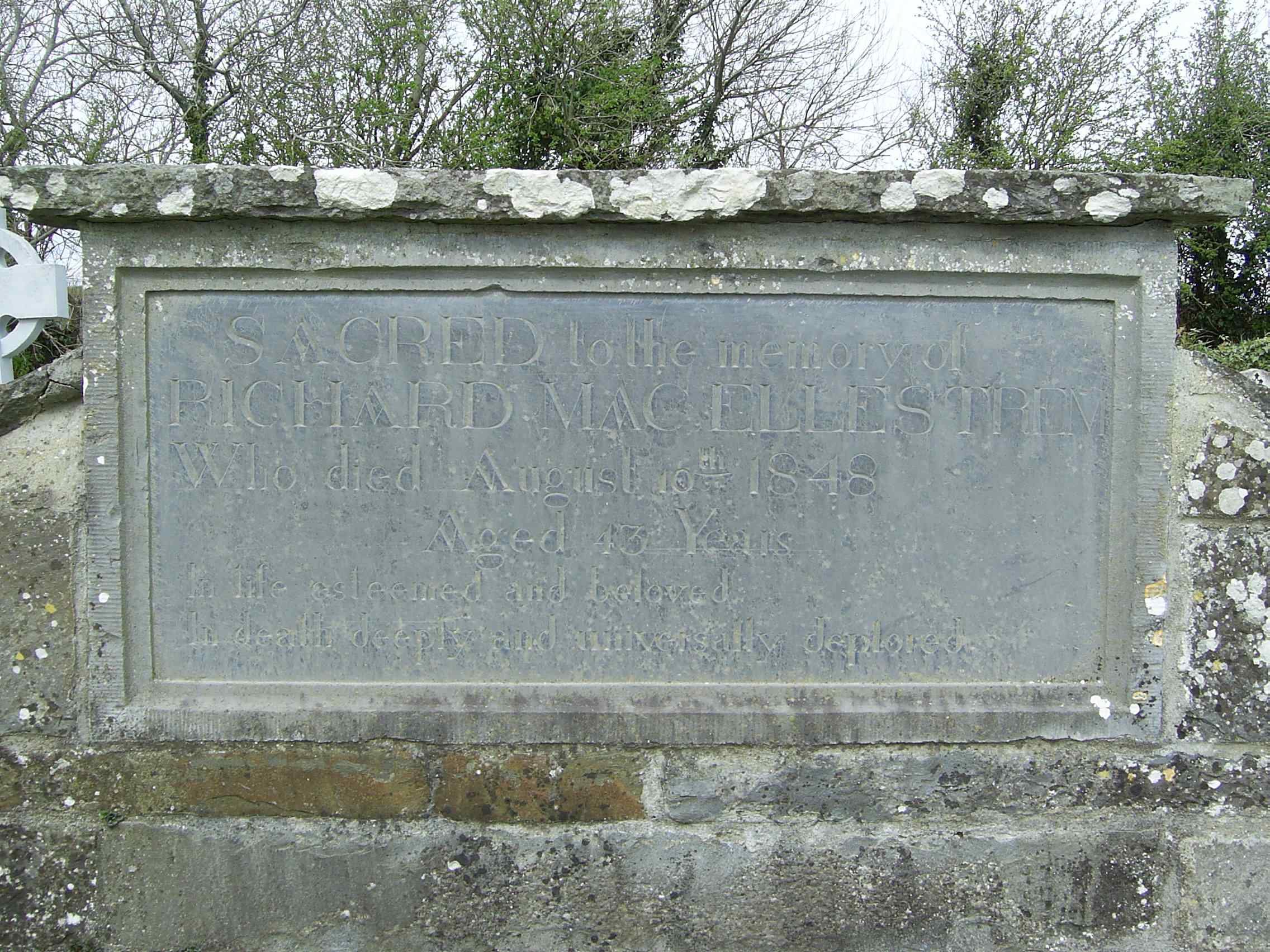 The spelling "Mac Ellestrem" on the grave of Richard Mac Ellestrem (died 1848), Lislaughtin Abbey.
Photo 2006. See full size.
---
---
Links
Google searches for Ballylongford with all likely spellings:

This is sometimes considered to be the same name as "McAlister".