William Mullins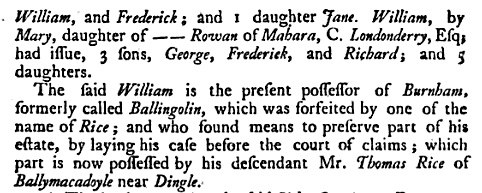 William Mullins mentioned as
"the present possessor of Burnham"
on
pp.62-63
of
[Smith, 1756]
.
William Mullins
,
born 1691.
His
father
died 1695.
He inherited when his
grandfather
died 1712.
He mar 10 June 1716 to
Mary Rowan
[born est c.1699, descendant of
Edward III
].
They lived
Burnham House
, near
Dingle
, Co.Kerry.
Mary was bur at Dingle, 4 Dec 1738
[Dingle CoI par records]
, age est c.39 yrs.
William died 1761, age 70 yrs.
They had issue:
Mary Mullins,
born est c.1720.
She is listed as of Dingle, Co.Kerry, at mar.
She mar 3 Apr 1740 [Dingle CoI par records] to Capt. Thomas Goddard and had issue.
They did NOT mar 3 Feb 1740.




Frederick Mullins,
bapt 30 July 1723 [Dingle CoI par records], NOT 30 May,
mar Jane Collis.




Thomas Mullins, 1st Baron Ventry,
born 25 Oct 1736,
bapt 7 November 1736 [Dingle CoI par records].




Burial entry for Mary Rowan,
[Dingle CoI par records]
, 4 Dec 1738.
"Xbr" is abbreviation for December.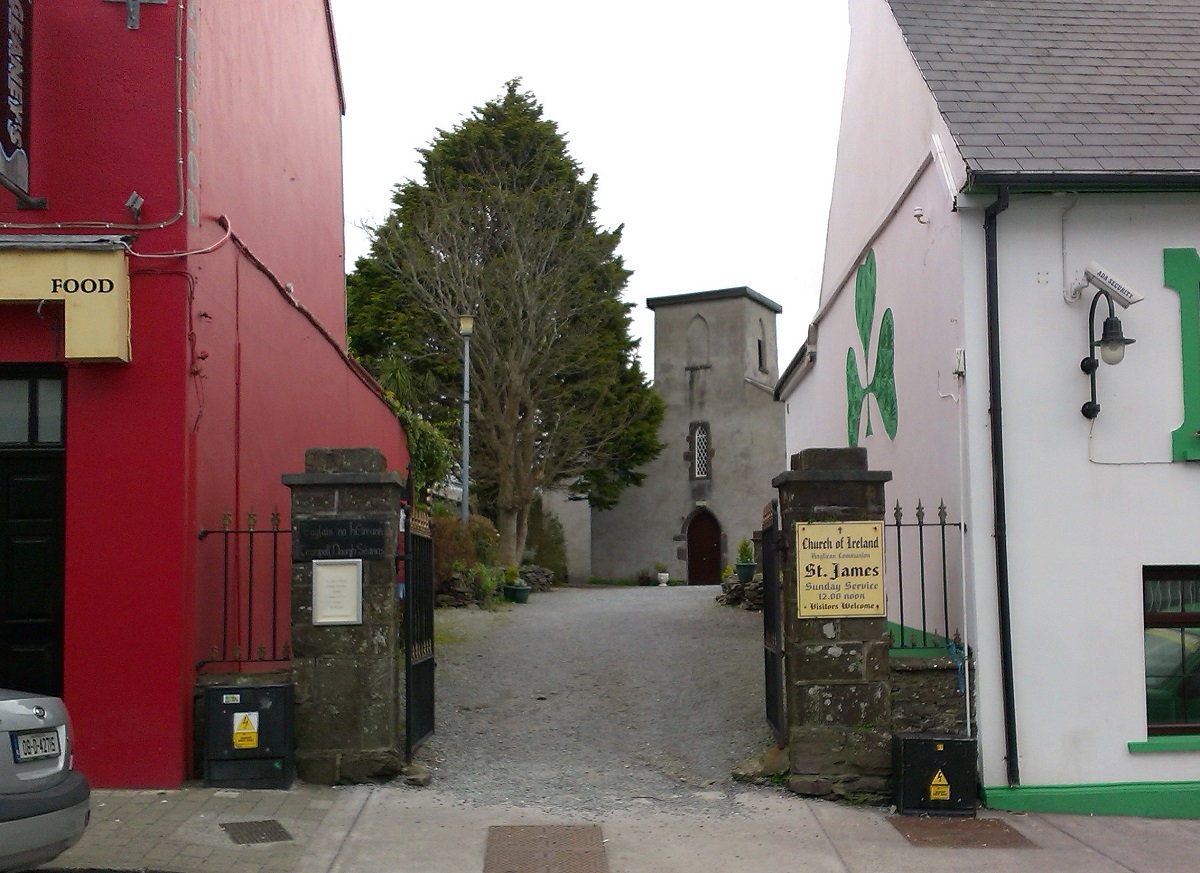 Dingle CoI church.
Mary Rowan was buried here in 1738.
Mary Mullins married Thomas Goddard here in 1740.
The church was re-built 1807, on the site of the old church.
Apparently there are no early Mullins / de Moleyns monuments inside.
Photo 2016. See larger and full size.
See street view and 2009 street view.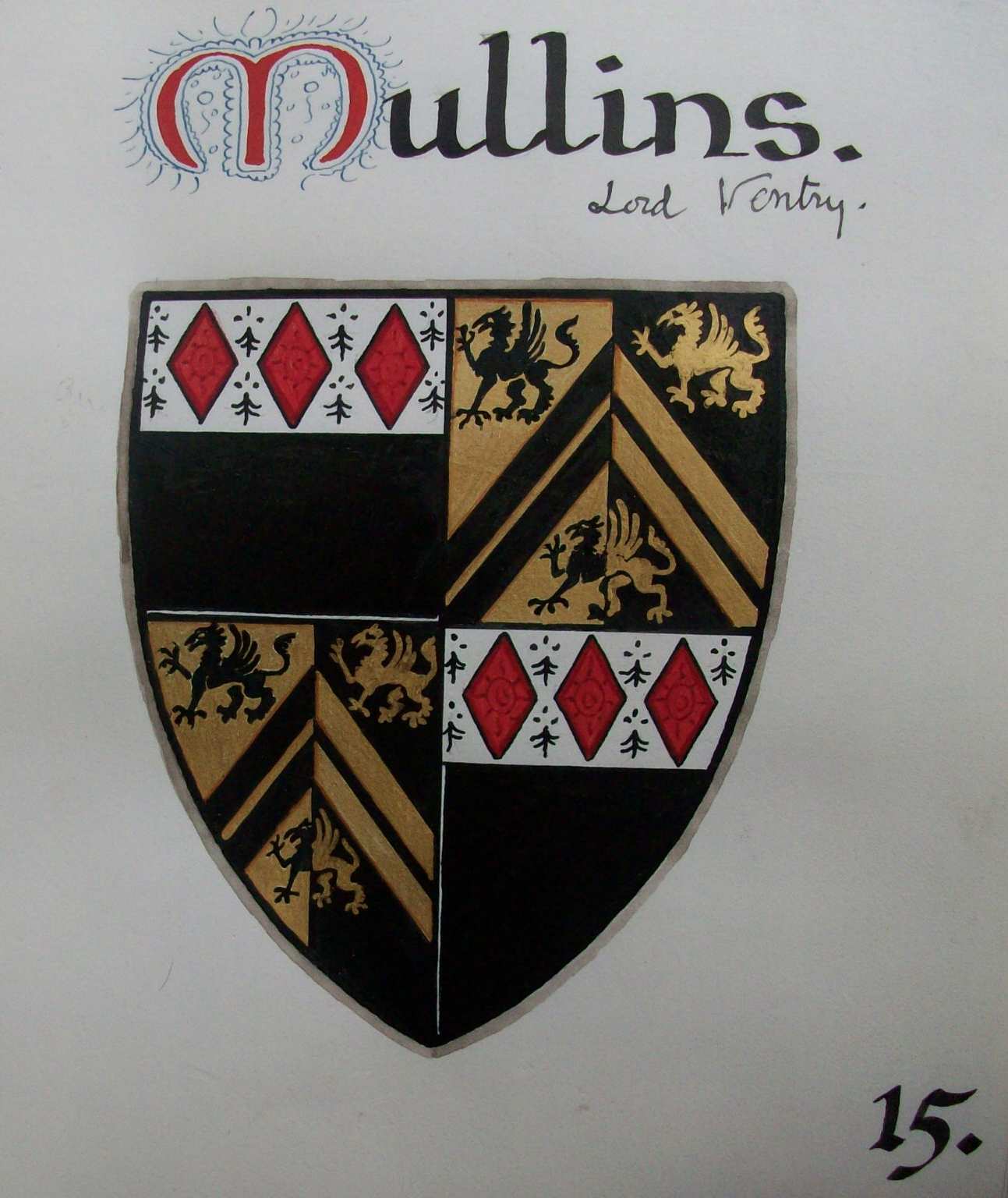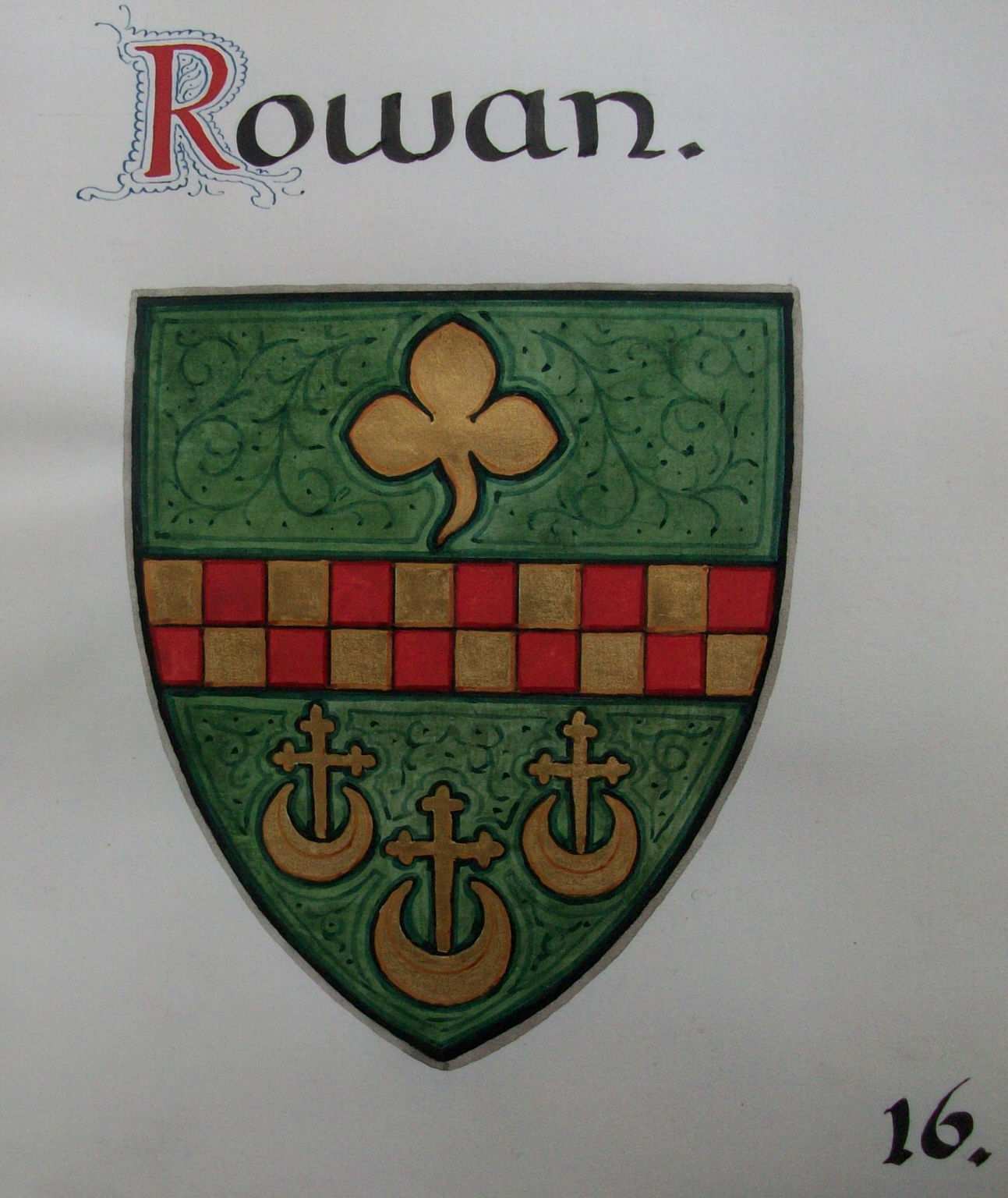 Arms of Mullins and Rowan.
From the arms of the 32 ancestral lines of James Franklin Fuller, made out in 1909 by the Dublin Office of Arms.
Courtesy of Teresa Stokes.
(Left) See full size.
(Right) See full size.
---
Dingle church is described in the entry of 22 Aug 1788 in [Rev. Daniel A. Beaufort's Tour of Kerry, 1788]: "The Church was very large & consisted formerly of two long parallel Aisles. The East end of the South aisle stands & has a very fine window - the rest is destroyed, and the East end of the North aisle is also cut off by a wall with a mean window which bounds the present church. The South side of it has the Arches which communicated between the two aisles barely stopped up. The Roof is new but not close at the Bellfry. Inside there are neither Rails nor Desk nor Pulpit nor floor nor ceiling nor plaister on the walls - but 3 large fine Canopy seats, supported by Corinthian columns - one for Mr Mullins & two for the Knights family, which are still hung with black (for Lady Anne continued to live here after his death till some ill treatment drove her away). The windows are all broke & there is no door to the Church Yard, but the passage is the filthiest part of the whole town, over shoes every where. In short this is the worst Church I ever saw."