The album "O'Rathaille's Grave" by Gan Ainm
The band
Gan Ainm
produced an online album "O'Rathaille's Grave" in 2006.
The concept is based on the life of the poet
Aodhagán Ó Rathaille
. They say:
"This album explores the life of Aodhagán O'Rathaille through his own poetry and through a mixture of traditional and modern Irish and Scottish music."
I include (with their permission) some sample tracks here.
I link each track to the relevant poem in the poet's works in [Dineen and O'Donoghue, 1911].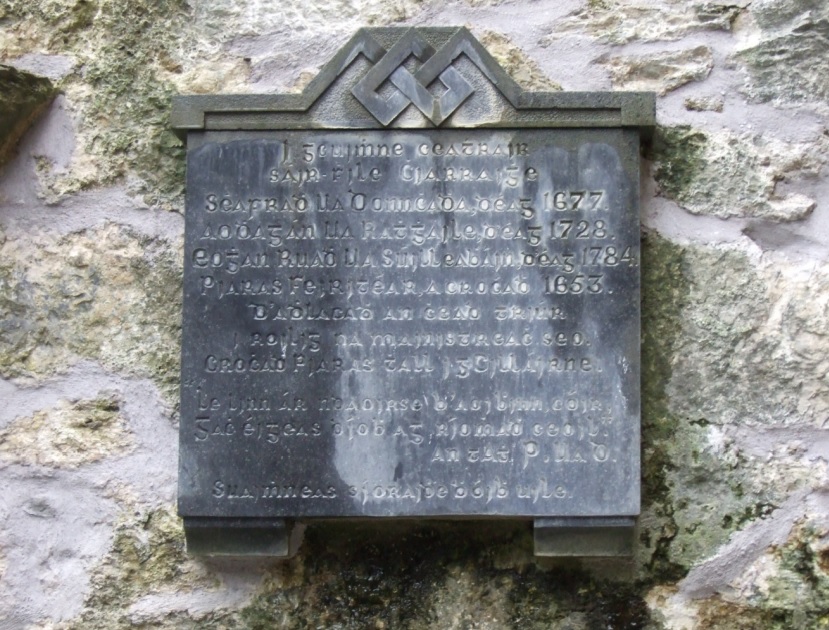 The plaque above
the O'Rahilly tomb
, Muckross Abbey.
It is a plaque to the
Four Kerry Poets
.
See
full size
. From
Gan Ainm
.
---
Track 9 - Dispossessed
---
Track 10 - To Viscount Kenmare
---
---
Track 13 - The Musician's Lament
---
Return to
Aodhagán Ó Rathaille
or
Memorials to Aodhagán Ó Rathaille
.