David Skene, of Zamosc, Poland

Ancestry of Katharine Skene.
From
p.125
of
[Skene, 1887]
.
David Skene
.
Scottish merchant in Poland.
His father
David Skene the elder
was a merchant of near Aberdeen who had gone to Poland.
David the younger was a burgess of
Zamosc
, the beautiful planned
Renaissance town
in SE Poland (sometimes written Zamosky or Zamoski).
He mar
Margaret Chalmers
[dau of Robert Chalmers, merchant in
Danzig
].
He died pre-1668.
David and Margaret had issue:
George Skene,
born Zamosc, Poland, 17th Sept 1644.




Alexander Skene.




Katharine Skene,
born Zamosc, Poland, 3 Oct 1646,
went back to Scotland before 1671,
mar 1671 in Aberdeen to David Ædie and had issue.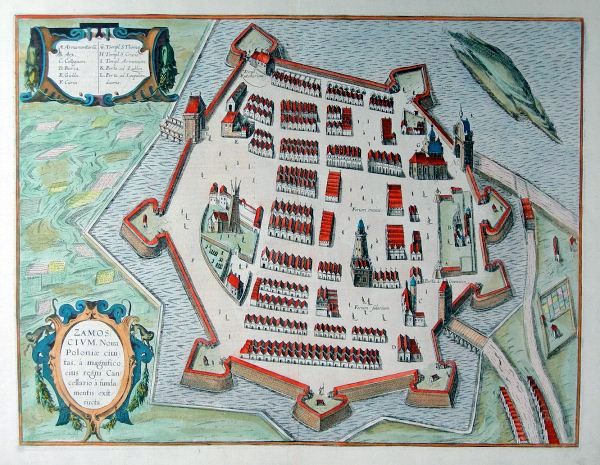 1617 map of Zamosc, Poland.
From
here
.
See
Maps of Zamosc
.


Zamosc, Poland.
Birthplace of Katharine Skene.
See History of Zamosc.
The Nazis planned to demolish the old town but luckily their plans were not carried out.
See modern street view in centre.