Humphrey Stanger, of Lyddington, Rutland

Marriage of Humphrey Stanger and Susanna Clark, Lyddington, 5 Oct 1746.
From
here
.
Humphrey Stanger
,
bapt 22 Nov 1719 in
Barrowden
, Rutland.
See
Wikitree
.
See
entry
in
tree
by Howard Smith.
He mar 5 Oct 1746 to Susanna Clark [or Susannah, or Clarke].
They mar in Lyddington, Rutland.
They lived Lyddington.
She was buried 2 Dec 1780 in Lyddington.
He died post-1780 (wife's burial record indicates he is alive).
There is a Humfrey Stanger, a shoemaker, who was buried 11 March 1789 in Barrowden. This could be him gone back to his home village. Though would then be buried separate to wife.
They had issue:
Oliver Stanger,
bapt 13 Oct 1760 in Lyddington, Rutland.
Alan Bloor thought 15 Oct, but entry seems to say 13 Oct.
Later census and death and burial would say born 1760 or 1761. He lived in Gretton, Northamptonshire, but apparently that was his wife's place not his.
There is only one Oliver Stanger baptised in England around this year. He is baptised at Lyddington. This is very close to Gretton, just across the county line. This must be him. Wikitree thinks it is him. Note he has a child called Susannah (would be after his mother).

Burial of Susanna Clark, 2 Dec 1780 in Lyddington.
From
here
.


Baptism of Oliver Stanger, 13 Oct 1760, Lyddington, Rutland.
From here.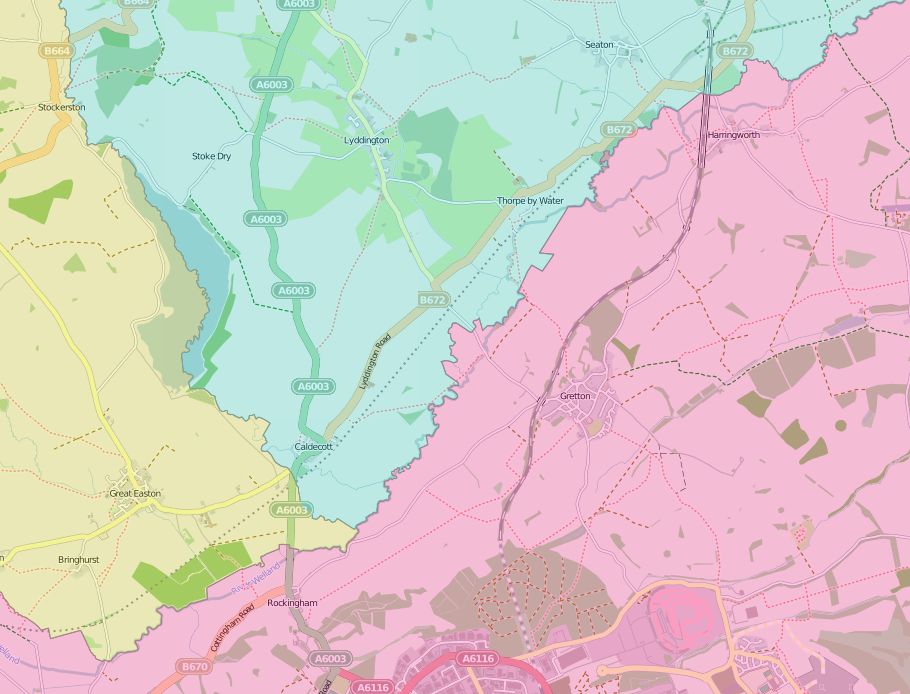 Map of the location where Leicestershire (yellow) and Rutland (blue-green) and Northamptonshire (pink) meet.
Shows Lyddington, Rutland, is very close to Gretton, Northamptonshire.
From here.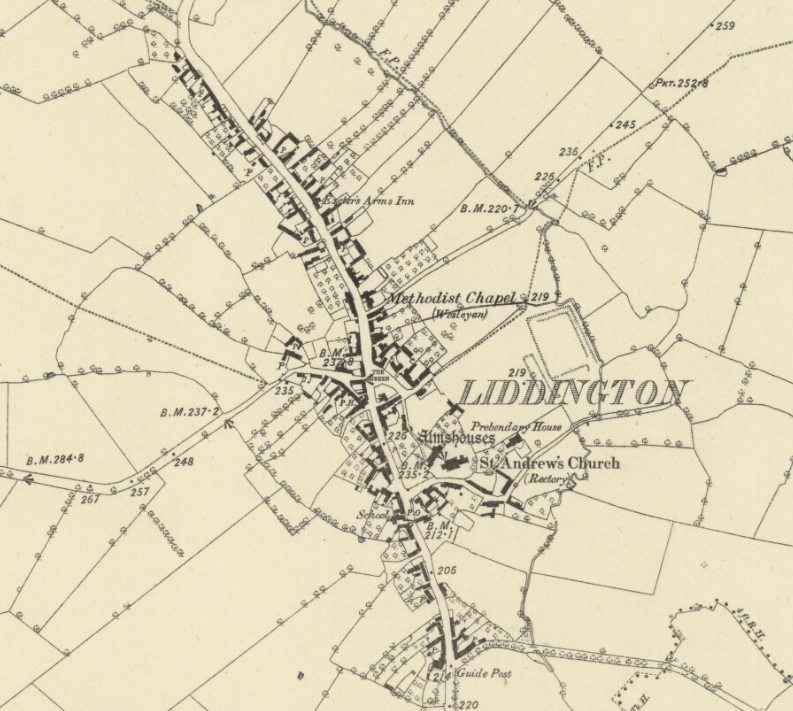 Lyddington, Rutland.
From old map. Surveyed: 1884. Published: 1885.
See modern satellite view.